If you are searching the term "how to fix an Instagram account that is temporarily blocked," you have likely faced this problem with your account, or maybe you are getting informed about the Instagram ban.
Well, it is a common issue that Instagram locks your account for some hours or a specific time generally (24-48 hours), and it is usually for security precautions for the Instagram community.
Meta is very strict on its content policies. The community guidelines for sharing content on Facebook and Instagram are not significantly different.
If the Instagram account gets locked, it is frustrating and confusing.
So in this article, we will discuss some situations in which Instagram can lock your account for the first time. If you are unaware of what you are doing wrong, your account could be permanently blocked from the Instagram application.
Why did Instagram temporarily block my account?
Social media is a platform where you can express yourself. Though it is your account, and you can publish on it anything you want, some guidelines must be followed by all social media users, whether it is Instagram, Facebook, LinkedIn, or any other social media apps.
If you do not follow these guidelines and terms of service, these applications will block your account, and you can not use it until it is unblocked.
That's why the government of every country also monitors whether any suspicious activity is happening on a social media app that could lead to any violence in the territory.
To avoid getting banned from Instagram, it is essential to understand the type of content that can get your account blocked by the app. We are giving you some main reasons why Instagram temporarily blocks someone's account and how to fix an Instagram account that is temporarily blocked.
Now let's see the top 7 reasons why Instagram blocks the account.
Instagram's Rules and Guidelines that you should keep in mind while posting on Instagram
Content Violation
All account holders can never post violent content on Instagram. The government and community guidelines themselves forcefully say it. It can otherwise lead to legal action against you for violating the law.
Because of this, your account can also get blocked by Instagram for breaking the rules. To avoid this, do not post intense videos or serious threats, and don't use offensive language.
To know more about the Instagram post & community guidelines in detail, Click here
Adult Content
There are various reasons why Instagram may block an account. One reason is if you share adult content or sexual content.
The age criteria to use Instagram or open a new account is over 13 years. In any case, nudity is unacceptable and could result in your account being blocked.
You can not use or login into your account unless Instagram unblocks your account again.
Related : What does SFS mean on Instagram?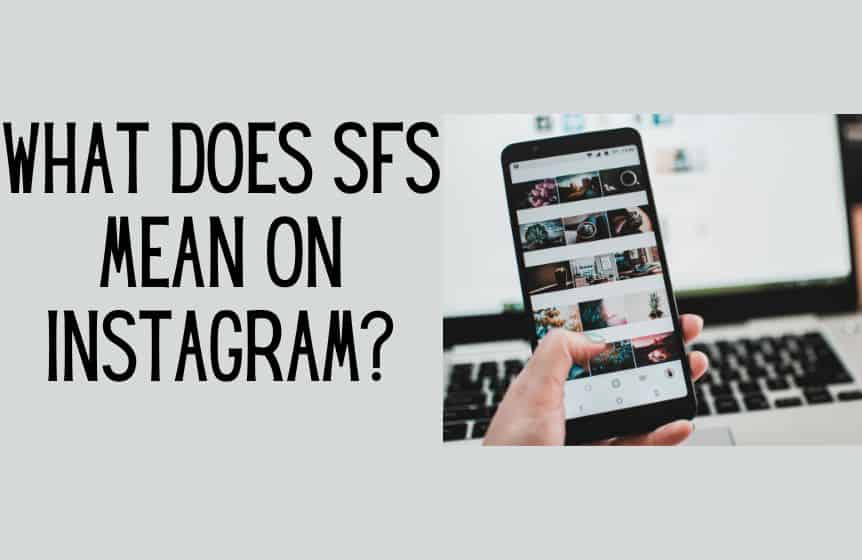 Copyrighted Content
Many people are unaware of copyright laws, leading to legal issues. As you know, Instagram is a social media platform where people share photos and videos sometimes of themselves and others.
Do you also publish such posts that include photos or videos of other people or places with or without their permission?
If you are posting your pictures, it is ok, but if you are frequently posting others, you must be aware of this law.
To prevent blocking your account from copyright policy violations, you are advised to give credit to the original resources of the content.
To know more about the copyrighted content policy of Instagram, you can read this article.
Using third-party application
If you are using a third-party application with Instagram to get more followers for your account, then it is also against the guidelines of Instagram. Instagram doesn't allow using any third-party application along with the official app.
These applications may help you to gain some visibility, but for Instagram, it is like a bot that you allow to boost your account and engage with social media.
These bots or applications also offer you to get more likes, comments, and followers to your account. But do not use third-party apps to grow your account faster. It would be better if you always worked to grow your followers organically.
If you are using such kinds of applications, then your Instagram account could be banned.
Posting the same types of comments and commenting too fast
Instagram and other social media platforms work algorithmically; hence, we mostly see posts about what we want to see and our field of interest.
However, if we comment the same thing on multiple posts, or there are random comments very quickly or in a short time, our account gets noticed by the Instagram algorithm.
Also, if we follow and unfollow users very quickly, then our account gets noticed by Instagram & this is counted as spammy behavior.
Instagram thinks that the activity of commenting the same kind of comment on multiple posts or commenting too fast, or following and unfollowing ids is spam, or you are using a third-party app or doing it through automated bots that Instagram can never allow. 
Instagram considers these types of accounts as spam accounts. As a result, your account could be banned. 
Related : How many people can you unfollow on Instagram?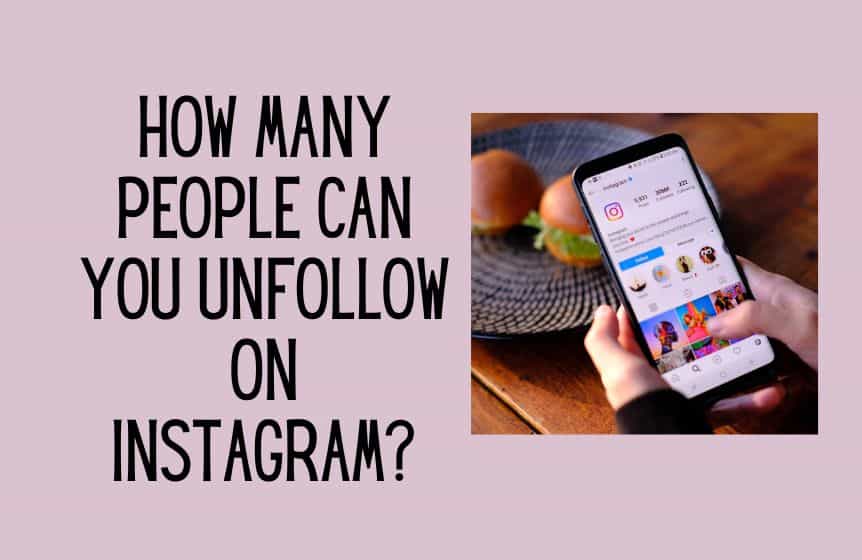 Report or Complaint on an account 
User reports or complaints can play a significant role in getting your account blocked. And when you search for a solution on how to fix an Instagram account that is temporarily blocked, this could be the biggest reason for blocking your account.
As a user of Instagram, if you see inappropriate content that could be against the community, you can mark that content as inappropriate or spam or even block that account. This means you do not wish to see that content in the future. 
Also, Instagram asks you why you are reporting this account or post, and you have to give a reason for your report.
On those accounts on which Instagram gets maximum complaints of these kinds, they keep watching the content of that account and find your complaint right then, that account can be blocked. In this situation, accounts can be disabled permanently as well.
Logging in From Multiple IP Addresses
If you are using your Instagram account on multiple devices, then it could be a possible reason that your account gets blocked. It is because of unusual activity in operating the same account from multiple IP Addresses.
How to fix an Instagram account that is temporarily blocked?
A temporarily blocked Instagram account automatically unblocks itself. You do not need to do anything. 
Instagram will unblock your account within 19 to 48 hours generally. If, after some time, a block again appears on your account, then you need to think about what is going wrong with your account.
In this case, your account can be blocked for up to a week or longer.
You need to appeal in such a situation that you are not doing anything wrong on your account and submit it to the Instagram support center. 
In short, you need to take the first step when your account is temporarily blocked.
● Uninstall third party application that you are using to grow Instagram
● Submit an appeal to Instagram support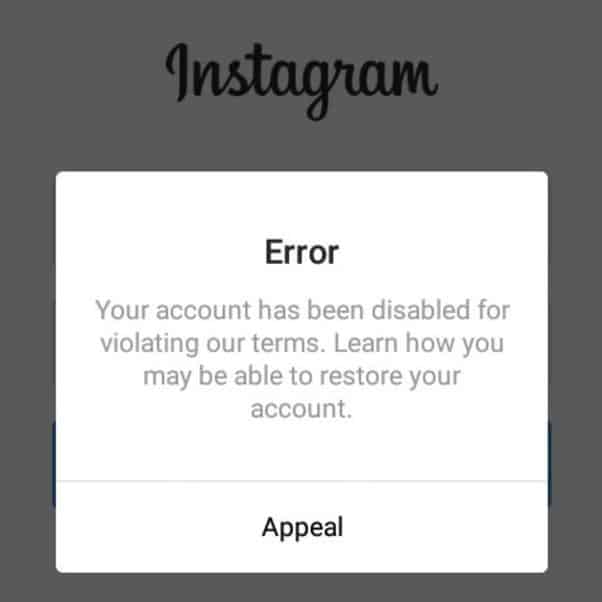 ● Wait for 2 or 3 days to unblock your account.
Ps: Using third-party apps could also be dangerous for your mobile data and privacy, so please avoid these apps as much as possible.
Well, now you have learned how to fix an Instagram account that is temporarily blocked.
PS: If you use another social media account, like a Facebook account at least, then connect it with your Instagram after your account is unblocked and complete your profile on both Facebook and Instagram.
Don't hide your identity. It is a positive sign for Instagram that you are a person and not a bot.
How to fix a temporarily locked Instagram account without email?
If your account is locked for some reason, you cannot log into it, and you don't remember the email address or phone number you used to create an account, here are some tips to fix this issue.
● Try to log in through your Instagram username if you remember it. Even if you don't know, ask any of your connected friends. On their follow list, it displays the username name and full name of your account.
● After getting your username, log in from this and follow the on-screen instructions.
● It will ask you to put your Instagram password; if you select forgot password, a verification code will be received on your registered mobile number. You might receive a confirmation email to very your account.
● After getting the code, verify it and make a new password.
Once the verification process is done, your account can be activated as before, and you can use it now.
Note: If you can't find any Instagram credentials, reach out to the Instagram help center and say my Instagram account has been hacked; please help me recover this, then follow the instructions to recover your locked account.
You can visit the link for more details
There are so many other referral links available, you can check them out to know more about the policies and security settings.
FAQ
How long does a temporary block last on Instagram?
It depends totally on how many times your account has been blocked. If it is the first time, your account will unblock between 19 to 48 hours.
Can Instagram permanently block your account?
Yes, suppose you are doing spammy activities such as regularly mass following and unfollowing accounts and sharing inappropriate content frequently, and your account is getting noticed by Instagram then in that case, it could be a permanent ban of your account. 
Can I create a new account after being blocked from Instagram?
Yes, if you are even permanently blocked from Instagram, you can create a new account but cannot use the same username. Also, you should change the email address you will use on the Instagram platform.
How do you know if you have been permanently blocked on Instagram?
If your account got permanently blocked on Instagram, you could not use it anymore, and when you try to log in again, it will show the error message on the screen telling you that your account is disabled. 
You can also ask your friends to see if your account appeared on their follow list or not. If it does not show up, then it has been disabled permanently.
So this is all from my side that I know about how to fix an Instagram account that is temporarily blocked. I hope this will work.