If you are a regular user of different social media platforms, you will notice the various terminologies and hashtags users use when communicating online. SFS is a popular abbreviation; if you're wondering what SFS means on Instagram, you've come to the correct place.
An Instagram user or even a Snapchat user will have various ways to communicate with potential followers. One of the most common ways to increase engagement rate is to use abbreviations.
Although there are many different abbreviations, the good news is that they all mean the same thing and can be used across all popular social media platform.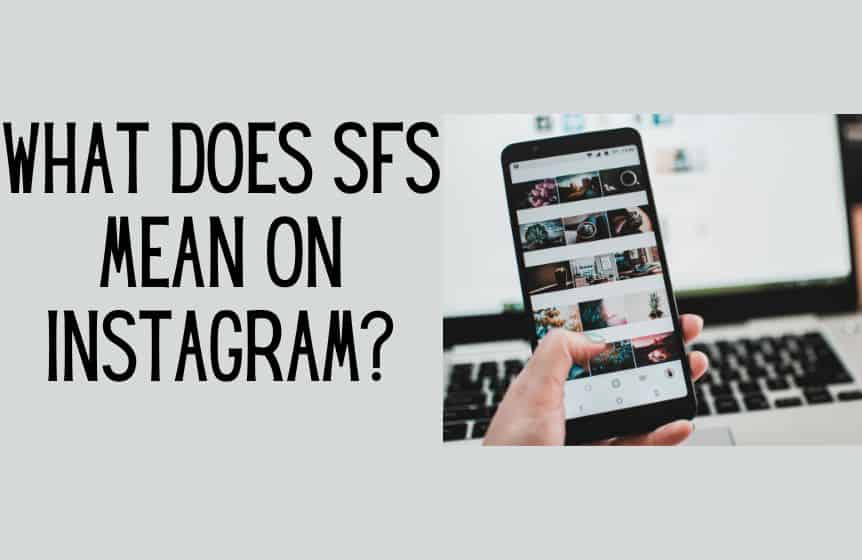 Using abbreviations when communicating with your target audience is a personal preference. Some users would prefer to speak in complete sentences, while others will keep up with the latest slang to boost follower counts.
This article looks at SFS and how you can use it on all popular social media platforms, including TikTok, Instagram, and Snapchat. We will shed light on the different meanings of SFS.
What is SFS?
You may have seen people utilizing SFS on Instagram, Whatsapp, Tik Tok and Snapchat, which has left you perplexed about what SFS means.
SFS stands for "Snap for Snap," "Shoutout for Shoutout," or "Spam for Spam" on social media. SFS will surely help you expand the broad reach of the content on your IG account and other social media handles.
A shoutout is a way for social media users to cross-promote content with other users.
A social media user with tag another user or direct their followers to another person's page with an aim of promoting that user's followers count.
Related : What does IDM mean on Snapchat?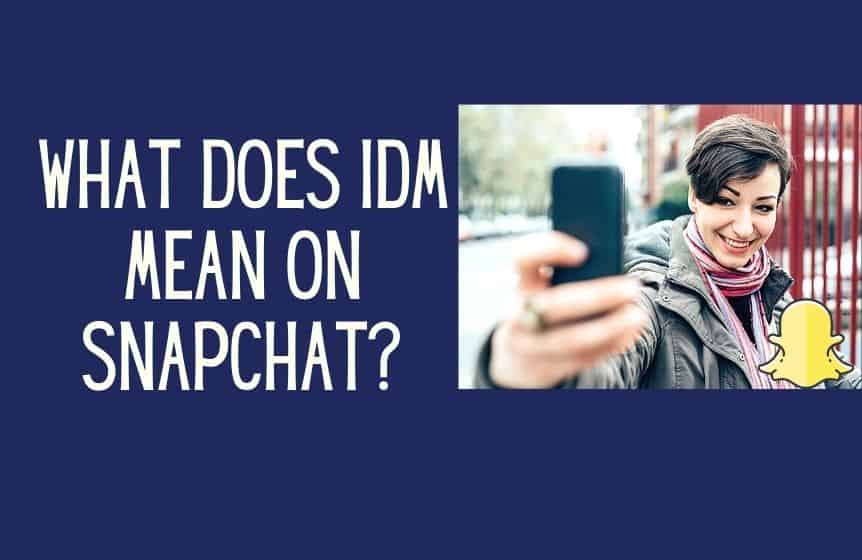 What does SFS mean on Instagram?
The abbreviation SFS has several distinct meanings. These apply to both iOS devices and Android devices.
In slang terms, the hashtag #SFS on Instagram is used to cross-promote content or promote posts on the network by users who are searching for Instagram shoutouts for shoutouts. It also helps gain return shoutout. 
SFS is used on most social networks with the same aim. If the term 'SFS is appropriately used, it will set you apart from the crowd.
You can start an SFS campaign by sending texts in Instagram direct messages. It will surely help you boost your follower counts.
How to do SFS on Instagram?
Shoutouts could be one of the most intriguing and thrilling ways to find new Instagram accounts to follow. Shoutouts are merely suggestions of additional popular accounts you think your Instagram followers would find amusing and interesting.
Now that you know what SFS means, you can do a full-fledged SFS campaign.
For instance, if you want to help promote your best friend's account on Instagram, you can do a shoutout to her account. In your Instagram story, you can mention your friend's account and ask your followers to follow that account.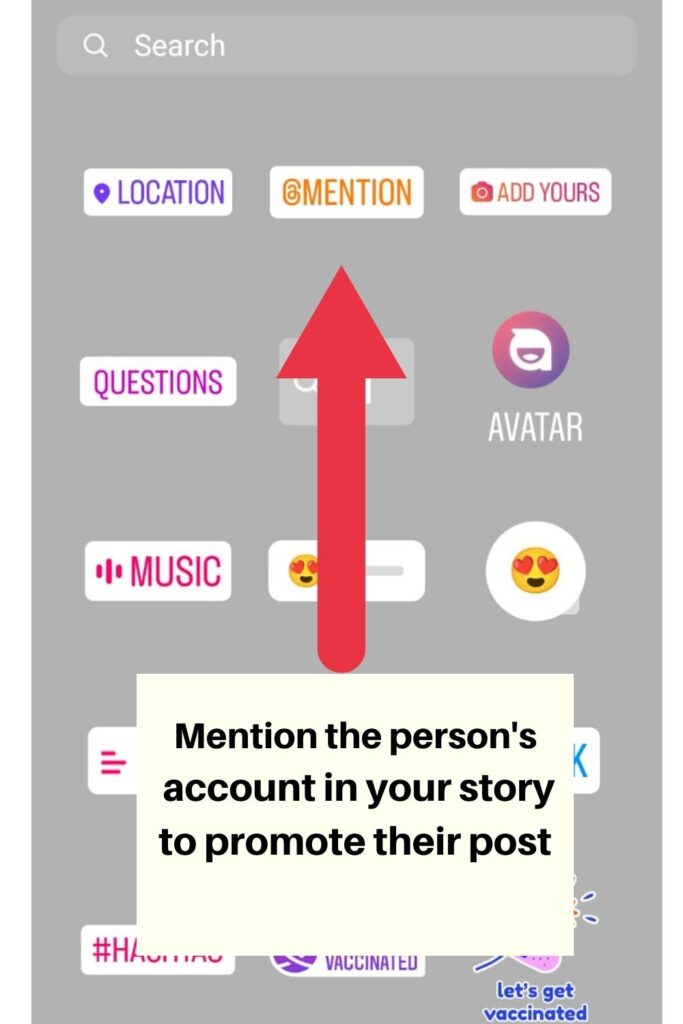 You can even do shoutouts to promote a particular Instagram profile or business pages, including social blogging websites. The point of SFS is to help promote specific content by letting people know about it.
SFS can be used in different contexts depending on what you would like to promote. Social media users use it as a simple way of mutual promotion.
In order to promote someone else's content you need to find popular Instagram account names before you start the campaign. You can also begin by listing down popular social media influencers.
Mention the person's name in your story and tag them into the post.
Shoutouts can be a valuable tool for assisting others in growing their Instagram following; who knows; they might even return the favor.
SFS Instagram story ideas
Now that you know what SFS means, you can start designing your campaigns and explore new story ideas.
Instagram Stories and Snapchat stories are the best approaches to creating a video marketing campaign. They are simple to build, increase brand recognition, and allow you to test alternative marketing techniques without spending any money.
You and your Instagram Story's viewers can establish your authority in whatever field you discuss.
Asking your audience questions in your Instagram story will increase engagement. A question sticker with the words "ask me anything" is a simple way to start engaging with your followers.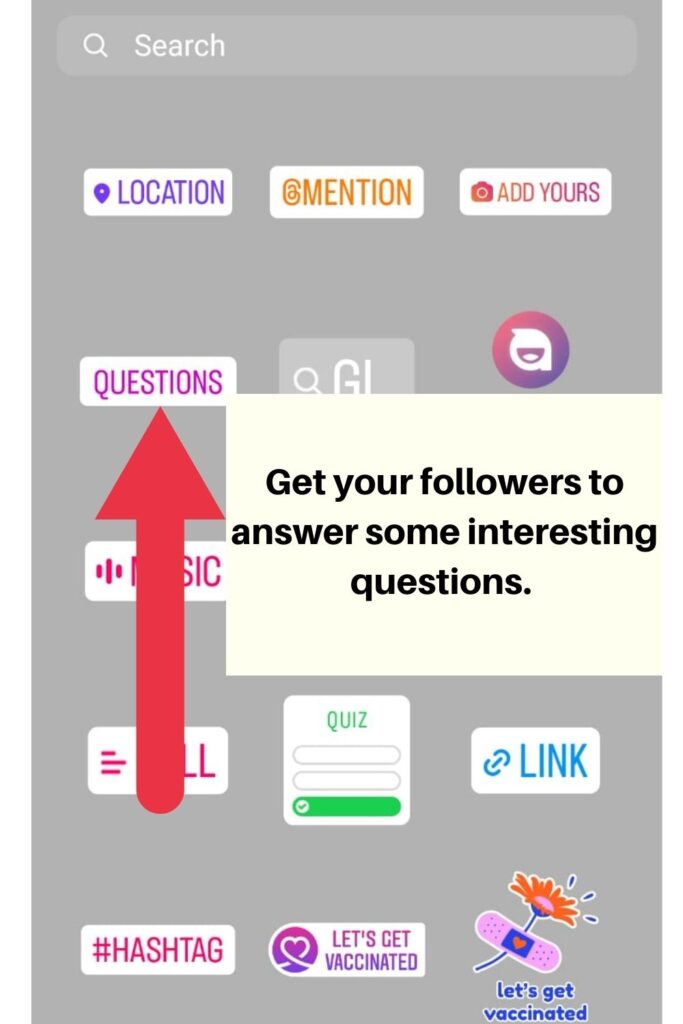 Asking your audience questions is a good Instagram Story idea if you're searching for customer insight about a product or service you're marketing. Your audience can respond to your questions by submitting a response sticker.
You can then ask your followers to share their answers with others. In a way ask for a shoutout to your followers.
You can also engage your audience with a multiple-choice response or a quiz like the one in the example below.
This makes it easier for Instagram users to respond to your post by clicking a button rather than entering a message. When uploading anything deserving of buzz, a sliding response (with a heart-eyes emoji, of course) is equally straightforward and effective, even if it's your newly stocked cookie container.
What does SFS mean on Tik Tok?
Wondering what SFS stands for? SFS is typically utilized as a self-promotional technique on social media platforms like Snapchat, Instagram, and TikTok. In short, SFS means shoutout. The complete form of SFS is a shoutout for shoutout.
The term SFS stands for "shoutout for a shoutout" on TikTok. This is a straightforward interpretation that applies to all social media platforms.
Users of TikTok upload videos with the caption "SFS."They request that their fans share and repost their recent posts & content. If they do, the creator of the original content reposts it to cross-promote them. It invites a simple way for mutual promotion. If you want a lot of likes, go for SFS campaigns.
Sometimes, a hashtag is used with the abbreviation, regardless of whether the term "SFS" will have the same meaning.
On TikTok, find short videos relating to what does SFS mean. You can also view the newest videos using the hashtags #whatdoesfriendsmean, #whatdoesfyfmean, #sfs snap #whatdoessmapmean, #whatdoesfinemean, #whatdoesfeelsmean, #sfsonsnap, #whatdoesfapmean, etc. 
Related : Cute Tik Tok captions
What does SFS mean on Snapchat?
Just like on Tik Tok and Instagram, SFS means Shoutout for Shoutout on Snapchat too.
SFS works the same way across all different social media platforms.
You may give a shoutout to a particular account on your Snapchat story and help promote that account to your followers. In return, you expect that the account holder will promote your content too.
How to use SFS hashtags?
Whether you are on Instagram, Tik Tok or Snapchat you can search for #SFS. This means that you can find accounts that are willing to promote your content and will expect you to do the same by promoting their profile or post to your followers.
By using the#sfs you can increase the number of likes you get on your post. As other social media users will know that you are trying to promote your content.
We hope you now know what does SFS mean on Instagram, Tik Tok, and Snapchat
Was this helpful?
Good job! Please give your positive feedback
How could we improve this post? Please Help us.