Stories, introduced in 2016, are one of Instagram's most popular features. People enjoy using them. Instagram Story Stickers are a fun addition to Stories. But what exactly are they, and how can you make the most of them? Let's take a look at how to search for Instagram stickers. 
When Instagram Stories was initially released in 2016, it gave marketers and consumers new ways to be more honest and creative on the site. This 24-hour-long media format has now become a foundation in most Instagram marketing strategies, complementing the posts you regularly publish to your Instagram feed.
Stories are a great way to make your post more exciting as you can post questions, add music, and even add interactive stickers to your posts. But not many people understand the use of stickers and how to search for them.
Let's look at Instagram stickers and how to search for stickers to make your Story stand out.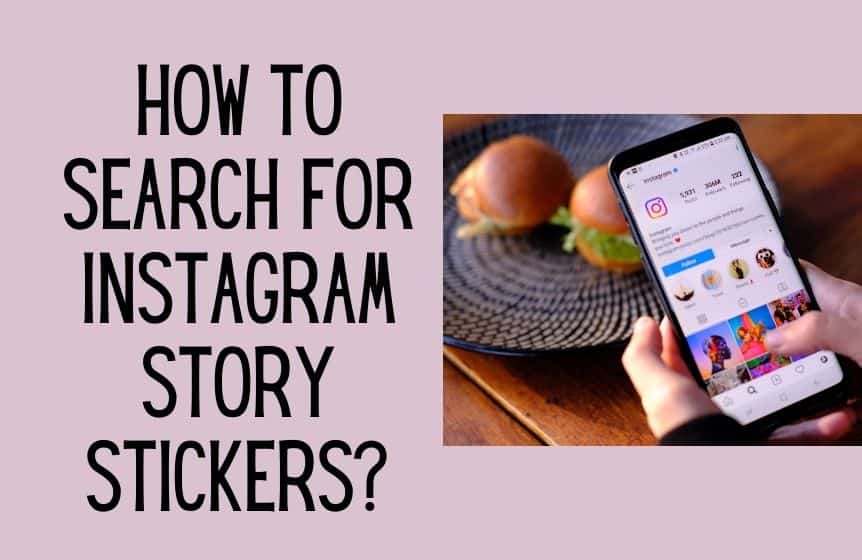 What are Instagram stickers?
Before we answer how to search for Instagram stickers, let us see what these stickers are.
Instagram Stickers are animated graphic components that you can use in your image or video Stories, but not in ordinary Instagram posts.
There are various types, such as mention stickers, question stickers, location stickers, quiz stickers and many more.
They're a fun way to make your content more exciting and get more people to interact with it. And we all know how much the Instagram algorithm loves to see engagement and interaction.
One of the most effective strategies for small businesses to raise brand awareness is to use clever and cute Instagram stickers (sticker icons). We'll review what to look for in Instagram Stickers in a moment. But first, let's have a fundamental understanding of how to use them.
Stickers add excitement and engagement to your stories. So, aside from the fact that they're cute, what makes employing Instagram Stickers a good idea for a content creator? There are a few compelling reasons to include them in your Stories. 
They even improve your chances of driving traffic to your website by allowing you to include direct connections. Stories may aid in selling items and services, and Stickers can make it easier by strategically using the right sorts. The algorithm will always favor anything that makes your content more interactive! Also, hashtag stickers can help those who don't follow you find your Stories.
Stories are naturally participatory, but Stickers expand on that in the ways you choose. There's a dread of missing out because Stories are short-lived.
Stickers can help them stand out and make their limited lifespan more valuable. In the next section of this article, we will look at how to search for Instagram stickers. 
How to search for Instagram stickers?
Follow the steps below to learn how to search for Instagram story stickers:
Create a new photo or video or select one from your camera roll (camera app). In the top right corner of the editing options, there's a dedicated Sticker symbol or sticker tool that shows on your work.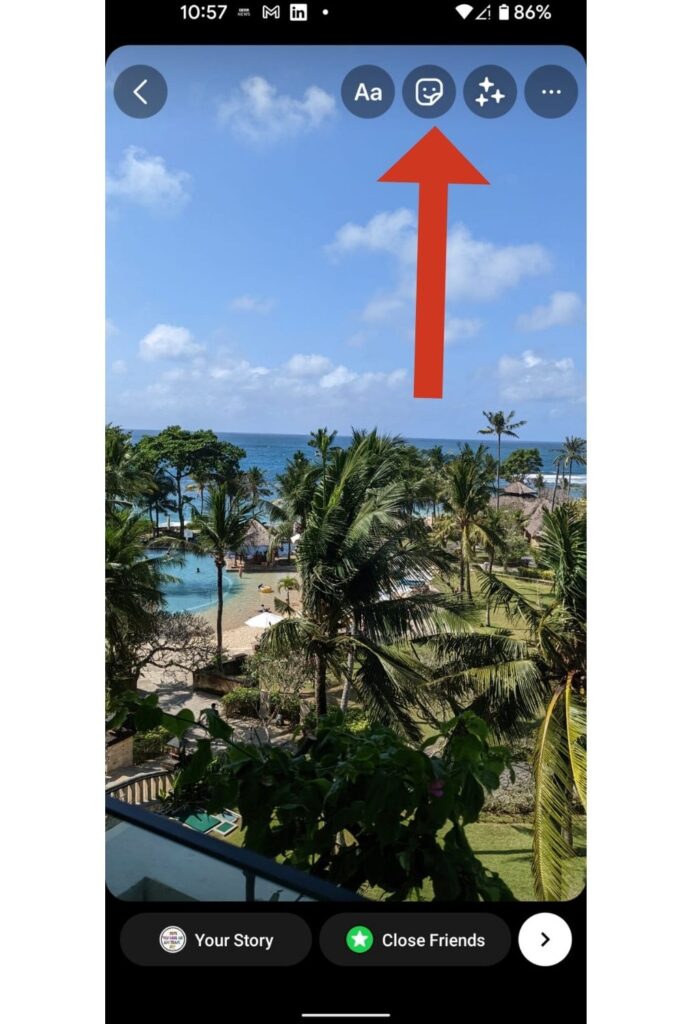 You'll see a plethora of Stickers if you tap this.
2. You can see the various sorts here and scroll down for more! Or, as I'll explain later, look for a new sticker (link sticker). Please select the one that best fits your Story and tap to add it. Then drag it to the location you want it to be. 
3. You may also squeeze to resize it and tap to examine all of the sticker's possibilities before making your final decision.
Well, now you know how to search for Instagram story stickers. 
What are the different types of Instagram stickers?
Every day, over 500 million individuals use Instagram stickers for brands and personal Instagram accounts. And it's easy to see why. They can be used in a variety of ways. (Plus, they're a lot of fun!) Now that you know how to search for Instagram stickers let us look at the different types of Instagram stickers.
Instagram stickers, regardless of sector or niche, open up a whole new world of digital engagement and recognition for brands. You can also select from a variety of sticker varieties, including:
· Stickers with hashtags
· Stickers for polls
· Shopping stickers
· Outfit of the day
· Emoji slider stickers
· Stickers with questions (choice question)
· Stickers for specific locations (location stickers/location tags)
· Weather stickers
· Donation sticker
· Original sticker
· Countdown stickers
· Countdown
· GIFs
· Questions sticker
· Fun stickers
· Sliders for emoji
· Tags that can be purchased
Stickers provide more options for brands to showcase their identities. Instagram stickers on the Instagram app allow you to publish music and GIFs specific to your business language. Using them will help you stand out from the crowd on Instagram and maintain your audience's recognition.
Getting found in Stories posted by other accounts is easier with location (physical location), hashtags, and mention stickers and question stickers —whether it's an influencer adding your post to a Story or the site of a forthcoming live event. 
The more strategically placed stickers you use on your post (regular Instagram posts), the more likely it is that new and relevant people will notice your Story.
How to use Instagram stickers?
After adding an intriguing photo or video to your Instagram Story, it's time to add Instagram stickers. But where can you get Instagram stickers, and how can you utilize them?
Here's a brief reference on how to search for Instagram stickers:
You may add Instagram stickers by tapping the square smiling icon at the top of the screen. You'll find a selection of stickers when you access the Instagram stickers tab. Make your creative Instagram Story by selecting the type of sticker you wish to use.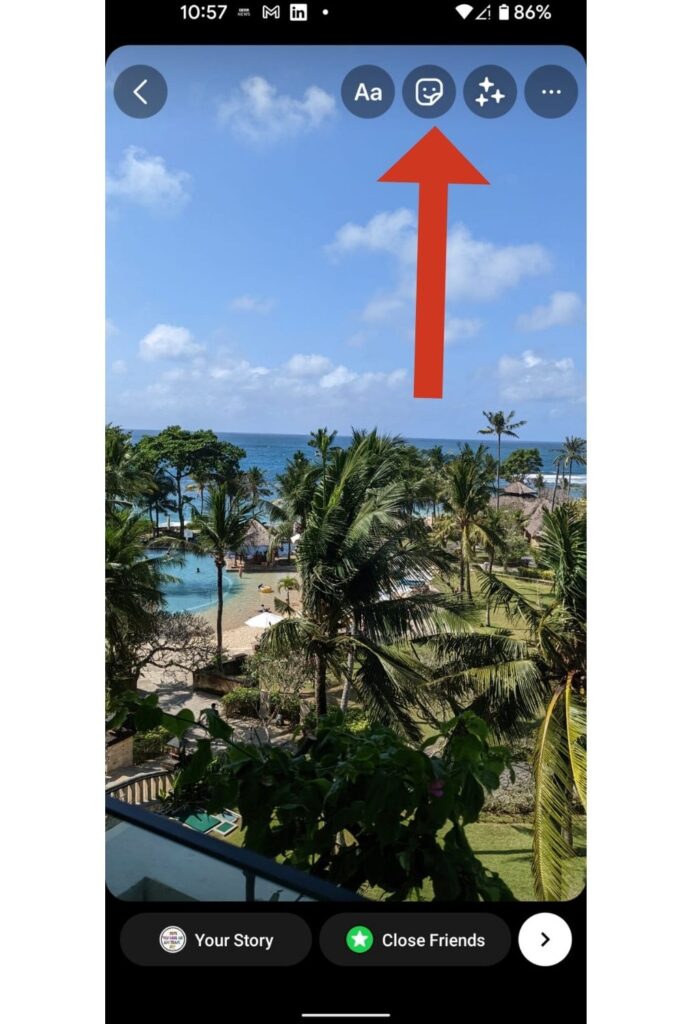 While most Instagram stickers are in the shape of ready-to-use typefaces, emoticons, smiley faces, or icons, others require an extra step.
You can get the ready-to-use stickers like below by typing in the search bar, the term you want to use that will reflect your Story. For instance, in the search bar below I typed the term 'happy'. All stickers that relate to the word happy will appear.
Select the sticker that corresponds with your Story and the sticker will then appear in your Story.
Additional information for Instagram stickers (different stickers), such as location, mention, hashtag, and questions, can be added. For example, if you want to use an Instagram poll sticker, you'll need to include a question and some response alternatives.
Alternatively, if you want to use the mention sticker, you'll need to provide the Instagram profile link (direct links) for the person or brand you're mentioning.
You can drag and drop an Instagram sticker anywhere in your Instagram Story once you've added it. By pinching and zooming, you may modify and resize your Instagram stickers.
What if you want to remove a sticker that you accidentally added?
You can remove an Instagram sticker by dragging it to the delete trash icon, as illustrated below:
Because Instagram stickers are simple and self-explanatory, the simplest method to learn how to use them is to pick up your phone and try them out. While Instagram stickers are a terrific way to enrich your content, please don't go overboard with them since you may lose Instagram Story views.
Using too many emoticons or text stickers in a single Instagram Story might make it appear cluttered, which can be counterproductive. As a result, apply your best judgment and add the Instagram stickers that best suit your needs.
How to make your own Instagram stickers?
Now you know how to search for Instagram stickers. But did you know you can use your Stickers on the platform?
You can create your own stickers and then add them on Instagram. You can even share the stickers you have created with others.
Follow the steps below to create your own Instagram stickers:
· Create a GIPHY account by going to GIPHY.com and clicking Create.
· Add the URL of the video you want to convert to a GIF.
· Choose the length of the segment you want to grab from the video.
When you select a longer duration in the top slider, extra time will be added after the "start-time" you choose in the bottom slider (bottom of the screen).
· Optional step: add some flair to your GIF.
. There are numerous options in this section. You can add text, stickers, filters, and even hand-drawn notes to the GIF.
· Adding hashtags to your GIF is an optional step.
Use hashtags if you want people to find your GIF and distribute it extensively. Make your list searchable by including your brand name and other frequent related terms (search bar/search box). Consider what you'd look for if you needed to discover this GIF immediately.
· GIPHY is a website where you can share your animated gifs.
That's all there is to it! Insert the Giphy link or download the Giphy file and connect it to your social media posts to add the GIF.
You can use the same techniques to post a GIF that you've created. Replace the YouTube video link with a link to the GIF URL at the beginning. You can also make a GIF from your video by following these instructions and posting it to YouTube.
Now you know how to search for Instagram stickers and also how to add your stickers to Instagram stories. 
Related : What does SFS mean on Instagram?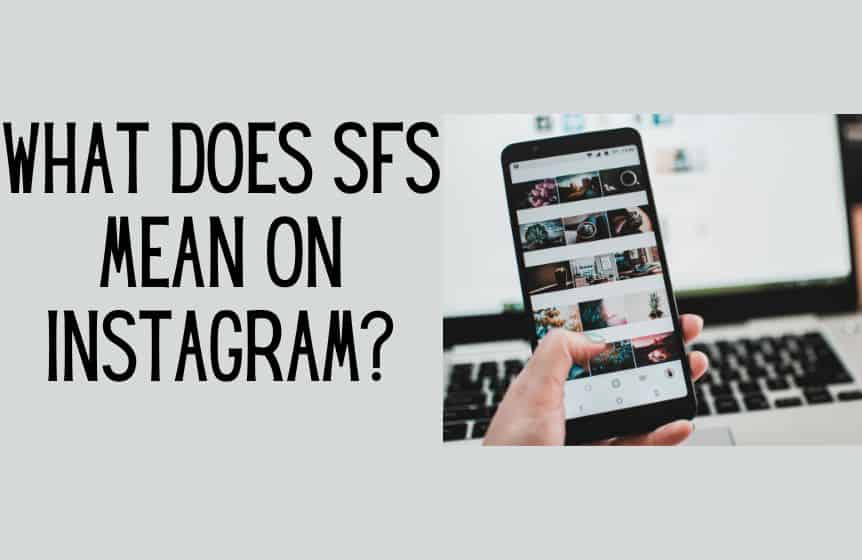 What to search for cute Instagram stickers?
Want to make your Instagram Stories more interesting? Using Cute Instagram Stickers is the simplest way to make your stories more interesting. I've produced a list of the finest Instagram Stickers you can find when you need to add extra style to your accounts.
Instagram stickers are animated gifs you may personalize and use in your Instagram Stories. Adding stickers to your stories can make them more intriguing and provide that extra flair to make them more engaging.
To find Instagram Stickers, go to your Instagram Page and make a story. Once you've chosen your photo or video for your tale, go to the top right of the page and select the 'face looking button.'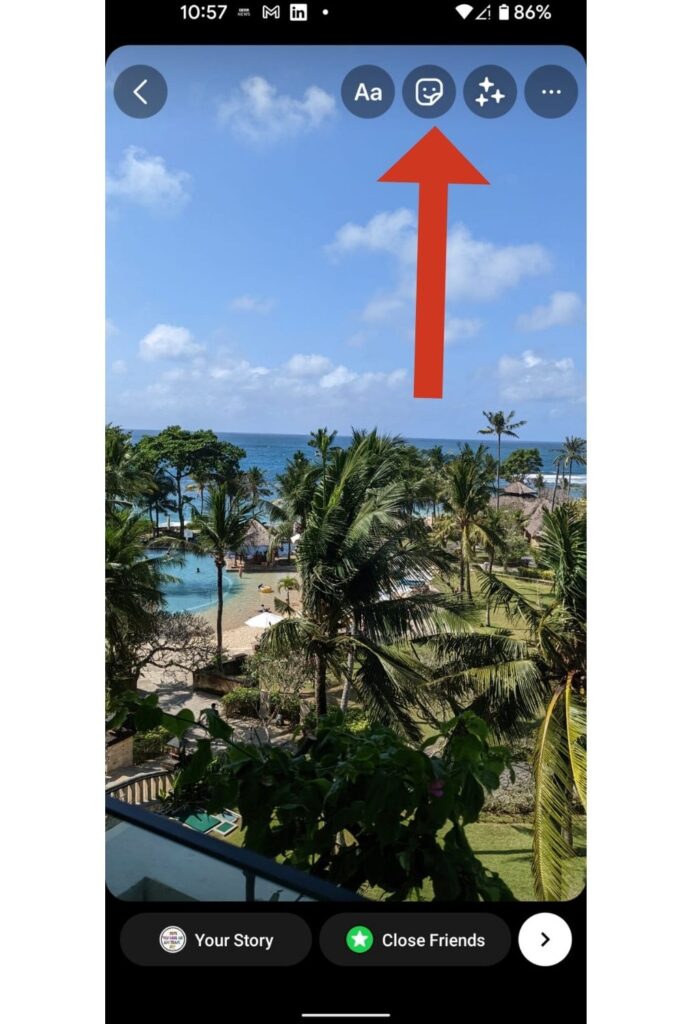 You'll be taken to another pop-up window as a result of this. Next, select 'GIF.' You can type in the sticker type indicated in this post below.
When looking for these stickers, double-check your spelling. Any missing letters will send you the wrong gifs or nothing at all. To recall, learn the first half of the words to have it on hand and ready to go when you need a cute Instagram Gif.
We hope you now know how to search for Instagram stickers and the different types of Instagram stickers you can use to make your post more interactive and exciting.
FAQ:
Can you mix different types of stickers?
Yes, you can use many different stickers on one post. You have the choice to play about with the multiple photographs you want to utilize in your Instagram Story at this stage. Each image can have a different filter applied to it (by swiping right on each image and selecting your preferred filter). You may also use stickers to represent hashtags and places.
Can you remove a sticker after posting?
No, you will have to remove the entire post once it is posted. You can remove a sticker or change it to a new one before posting it. However, once posted, you cannot remove a sticker. 
Was this helpful?
Good job! Please give your positive feedback
How could we improve this post? Please Help us.