Online streaming has become more accessible, and affordable for the greater mass. Many applications allow consumers to stream online media. One such application is Spectrum TV. . In this article, we are going to take a look at how to install Spectrum tv on Firestick and enjoy its salient features such as parental control and more. It has become so popular in such a short time due to its content piracy protection features.
With Spectrum TV, consumers get access to 250+ Live Television channels, thousands of online movies, and music.
With Spectrum TV, you can watch your favorite entertainment content, favorite TV shows, and listening to your favorite music, and favorite movies no matter where you are. It combines all the best streaming services out there
It is making cable networks redundant and is a great source of round-the-clock entertainment, and many fun online activities available today. It is currently owned by Chartered Communications.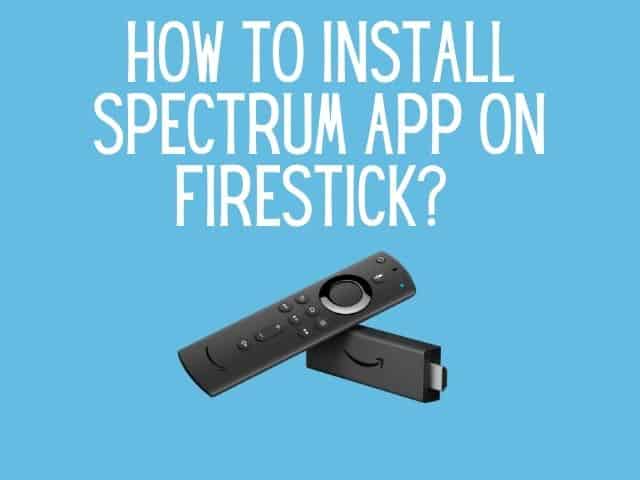 How to install Spectrum TV app on Firestick?
We are going to show you three different methods for connecting your Spectrum TV with your Fire Stick. Firestick users can pick the one that best suits their preferences.
We will be using a downloadable link to the Spectrum TV app Firestick. To make sure that your Firestick allows you to download installer files from an unknown source, you might have to grant permission first.
Install Spectrum TV app on Firestick by allowing apps to be downloaded from unknown sources-
In the first step, take your FireStick device, and launch the Settings option.
Now select Device >> My Amazon Fire TV Stick
From there launch from the "Developer" option.
Now select Apps from Unknown Sources.
It is set to "Off" by default. You need to toggle it on to allow apps from unknown sources to be downloaded, and installed on your Firestick app.
1. Install Spectrum TV app on Firestick Using Downloader Application
The second option is to use the Downloader app.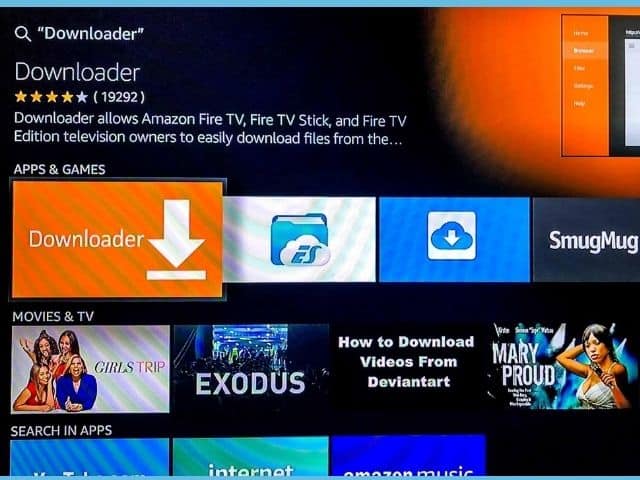 Launch the Downloader app on your Fire Stick. If you do not have the app on your phone, download it from Amazon App Store before we proceed to the next step.
2. Enter the Spectrum TV APK Download link, and hit the Okay button.
3. You will be notified when the download starts.
4. Once the download is complete, the installation file will be moved to the installation screen of your Fire Stick.
5. Locate the small "Install" button at the bottom of the app screen, and click on it. This will initiate the installation process on the downloading page.
6. Once the installation is complete, click on the Spectrum App new icon on your Fire Stick device.
2. Install Spectrum TV app on Firestick Using File Explorer
We are going to use the ES File Explorer App for this method.From your Fire Stick TV, look for ES File Explorer.
On the bottom corner of the screen, you will see an option labeled "Downloader".
2. Click on the "+New" button to add the link to the downloadable file of the Spectrum App.
3. Enter the Spectrum App APK file link and the name of the file Spectrum TV. Now hit the Download button.
4. You might have to wait a few minutes while your Fire Stick finishes downloading the Spectrum App.
5. After the download is complete, hit the Install button.
6. This will launch the Firestick Installation window.
7. After the installation is complete, click on the button labeled "Open Button" at the bottom of the screen.
3. Install Spectrum TV app on Firestick using the Apps2Fire App
Installing the Spectrum App on your Firestick device must be the easiest of all methods out there. For this method to work, you must have your smartphone, and your Firestick connected to the same Wi-Fi network.
Install the Apps2Fire App on your Android device
2. Once the app is installed on your smartphone, go ahead and click the download option on the APK file for Spectrum App.
3. On your phone, launch the Apps2Fire app, and navigate to Setup, and paste the IP Address (Internet Service Provider) of your Firestick device.
4. Navigate to the path field Apps2Fire Home Menu >> Local Apps. From there you can download the Spectrum TV app.
Once the download is complete, go ahead and hit the install button on your device. And that should be it.
Why use the Spectrum app on Firestick?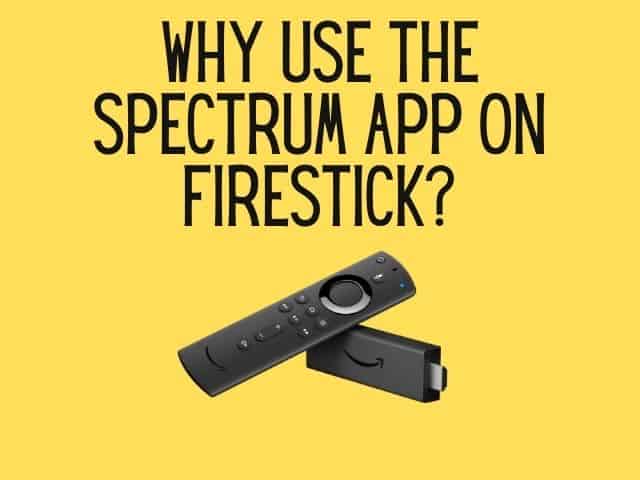 There are many reasons for it. But the most prominent of all is that, when you have the Spectrum App on your Firestick, you get access to all your favorite shows on TV in one place.
At present, the Spectrum App gives you access to over 50,000 movies and TV shows. You also get access to much on-demand content, on-demand shows, and on-demand movies.
What Devices Are Compatible with Spectrum App?
Spectrum is compatible with many third-party applications such as Android phone, iOS, Amazon Prime Video, Roku, Kindle Fire, iPod Touch, Apple TV, BBC iPlayer, Xbox, and of course Fire Stick. It is also compatible with plenty of applications.
There are many other compatible devices with Spectrum App. Many flagship Amazon devices are also compatible with the Spectrum App.
Related : How to install Mobdro on Firestick?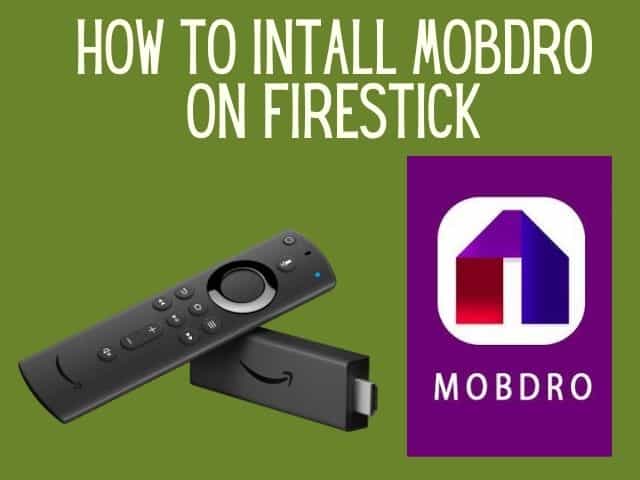 APK URL For Spectrum TV App
The APK source URL for Spectrum TV App is as follows – https://bit.ly/2CvjN4j
After you paste this link inside your Firestick device, hit the download APK button.
How To Update Spectrum TV App on Firestick?
If you have the auto-update option turned on in your Firestick device, the Spectrum Smart TV app will update automatically.
If you do not have it on, follow the below steps-Take your Firestick and navigate to Settings >> Device >> App Developer Options >> Apps from Unknown Sources Option >> On. You can use the Search Box to find this option.
2. Now close the window and navigate to Settings >> About >> Network. From there note down your Firestick's IP Address.
3. From your computer, go to the adbLink page. After the download, select the install option for the program.
4. From there launch the program, and click on New Device.
5. Add your Firestick and the IP address.
6. Now install the latest version of the Spectrum TV App.
7. Open the adbLink again >> select Install Spectrum TV APK file.
The installation will start now.
Related : How to update Kodi on Firestick?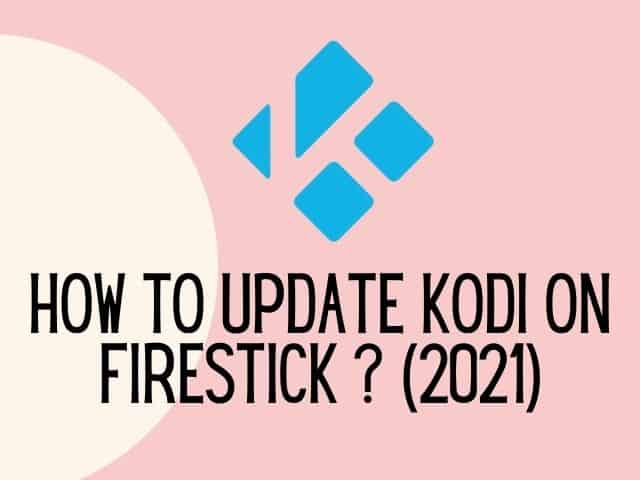 Why is Spectrum Tv App Not Working on Firestick?
There can be many common issues, for example, conflict with other third-party apps, and third-party sources from the Amazon Store. Another strong reason for this poor, unstable internet connection.
After checking the two factors mentioned above, if you still face the same problem, you should check the storage on your device. Many times, due to insufficient storage your Firestick might fail to open files on the Spectrum App.
Conclusion
So, there you go, now you know how to install Spectrum tv on Firestick. We looked at three different methods for doing that. In the later part of the blog, we looked at why your Firestick might fail to process Spectrum App.
If you failed to comprehend any particular step in the above blog, please leave a comment below/
Before we conclude, here is a tip for you, try to use a VPN service with your Spectrum App.
This will help you bypass regional restrictions of streaming platforms on certain on-demand TV shows and copyright contents.
Due to legal restrictions imposed by government agencies, many TV shows are broadcasted in only certain regions of the world.
When using a VPN, and watching such content, it creates a private network, thus you can hide your real identity.