Key Takeways
Instagram Highlights Significance:

Highlights offer a lasting showcase on your profile, emphasizing the importance of creative and engaging highlight names.

Categories of Highlight Ideas:

Content-specific highlight name ideas provided for dog lovers, wedding memories, friends, couples, travel enthusiasts, love stories, and various hobbies.

Versatility in Naming:

Diverse highlight name ideas cater to different interests, such as books, art, fashion, gaming, crafting, coffee, parenting, motivation, home decor, and more.

Personalization and Creativity:

Encourages users to personalize their profiles with unique, memorable highlight names that reflect their interests and content themes.

Organized Profile Presentation:

Creating distinct highlight categories helps organize content, making it easier for followers to navigate and engage with specific aspects of the user's life or interests.
Unlike Instagram stories that disappear after 24 hours, Instagram highlights can be permanent on your profile for your followers to see. Because they last longer, having outstanding Instagram highlight-name ideas is ideal for showing what you are all about.
You can even create a unique brand or make your Instagram profile a fun place for other users. Remember, the highlight can attract them to want to know more before they see the posts.
If you think of the correct highlight names, you can make your profile stand out more, especially if exciting pics accompany the title. Don't worry if you can't think of any because you cover different categories of Instagram highlights name ideas that you can use for your profile.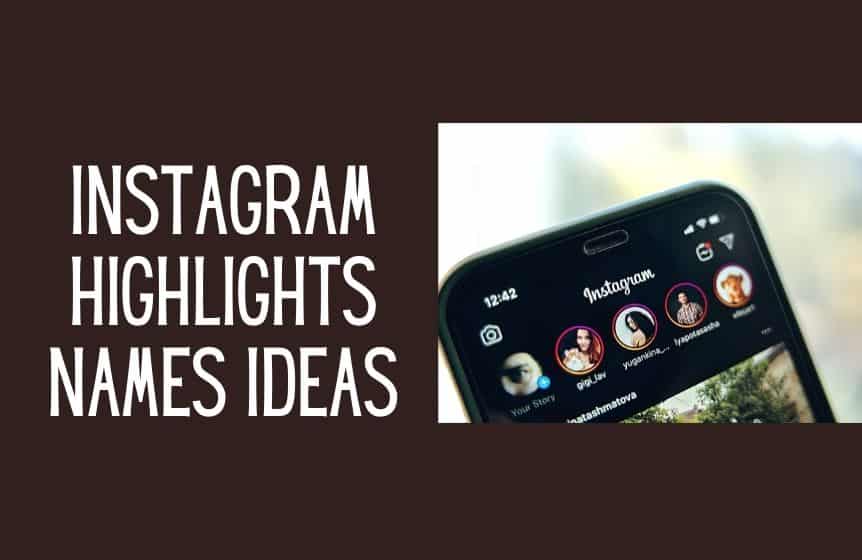 Dog highlight name ideas for Instagram.
A dog lover cannot hide their furry friend from the world because showing how cute the dog is is always a pleasure. That's a good thing, and guess what? Others who think dogs are cute would love to see your dog's stories and adventures.
When you are planning to put some great dog pics out there, here are great Instagram highlight names Ideas you can use:
Puppy love
Cutie Dog
Greatest BFF ever
A guy and a dog
Silly puppy
Best Dog mum in the world
Pupperoni pizza lover
My dog is cuter than yours
Pawsome pups
Walking my dog
The cutest dog ever
It's naptime for my furry buddy
Handsome dogs
I love my dog
Keeping fit with my dog
Playing with this cutie
Dog park adventures
Traveling with Mr. Furs
Biscuit's dinner time
I'm a doggy mummy
The life of a dog dad
Adventures of a furry friend
Dog sitting went great
Pawsitivity with my dog
Chilling with my canine
Doggy daycare
The dog house stories
Happy dog, happy dad
Jogging with my dog
The best dog in the world
The life and times of a dog mum
Related: Best lil baby captions for Instagram
Wedding highlight name ideas for Instagram
Your wedding day is one of the most memorable days in your life. Of course, you would love to create a great Instagram highlight to keep it more permanent as a record for you and your followers. Here are some great Instagram highlight name ideas to use for that cute wedding story:
Our lovely wedding day
The best day of my life
The Groom's Entourage
The Bride's Entourage
Our wedding reception
Till death do us part
What God puts together…
Sent from heaven
Bride getting ready pics
Groom getting ready pics
The wedding after-party
The Reception Photos
Bride and Groom portraits
The bouquet toss
The wedding cake
The Garter Belt Removal
Our first dance
The Engagement Session
Pre-wedding jitters
Friends and family photos
Instagram highlights names and ideas for friends
Here are some great Instagram highlights, names, and ideas to display your friendship:
Friends
Closest of friends
Comrades
The chosen ones
Siblings
So close
Team besties
The best of friends
Loved ones
Life partner
Familia
BFFs4eva
Life partners
That special someone
Homies
Buddies
Peeps
Soul sisters
Close friends
Amigos
Peeps
The squad
Family
Special people
Partners in crime
Soulmate
Soul mates
Friends til the end
Family and friends
Bromance
My pack
People I love
Amazing friends
The chosen ones
Fortitude and perseverance
Through thick and thin
Strength and endurance
Bros before hoes
Related: Car Captions for Instagram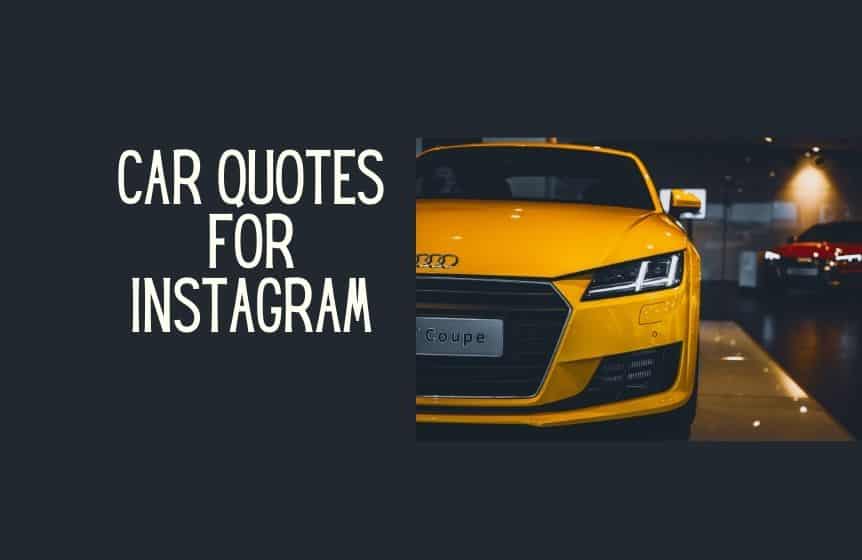 Sisters before misters
Terrific duo
Dedication and determination
Flawless duo
The inseparable
Lifelong friends
Soul mates
Unstoppable brothers
Special bond
Crazy brothers
Brothers for life
Brotherly love
Soul sisters
BFFs
United we stand
Best buds
Best of friends
Gang of friends
Instagram highlights names and ideas for couples
When you are the couple everyone in town is talking about, you must build Instagram highlights to celebrate the two of you. What better to mark and show off your love than keep it on your profile for all to see?
Here are some great Instagram highlight name ideas you can use for this all-important section:
Sugar and spice
Ying and Yang
Perfect couples
Couple goals
Hugs and kisses
Pizza and beer
Thunder and lightn8ing
Better together
Together forever
My sugar momma
Sweetie Pie
Doc and Marty
Bliss of soul
My main squeeze
My forever snuggle bag
The boy is mine
Love of my life
Chip and Dale
Sweetcakes
Sweethearts
My honey bee
My pumpkin munchkin
Light of my life
Related: Matching bios for Instagram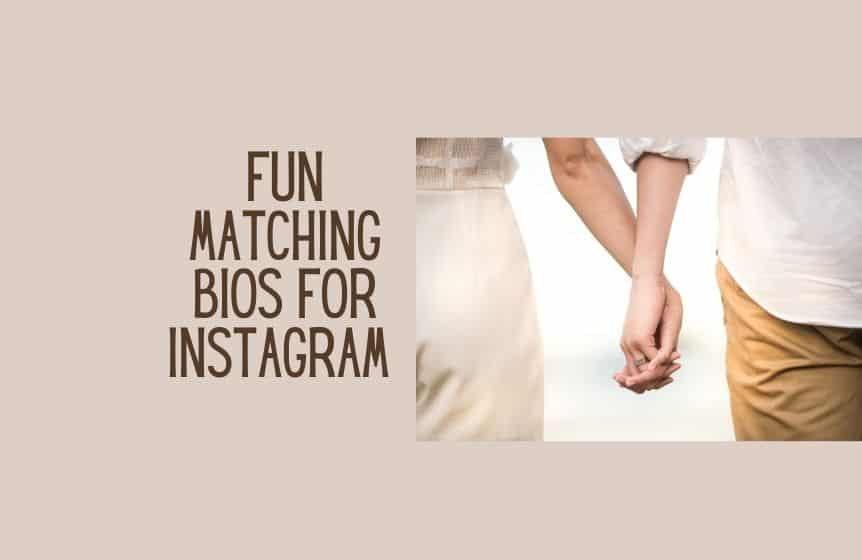 Chubby bunny
Trick and treat
Beauty and the Beast
Ren and Stimpy
The hoppy couple
Two hearts 1, soul
My sweet Panda bear
Pooh and piglet
Hotshot
My bae is hotter than yours
Heartbeat skipper
Puddin up with us
Flamin good couple
My only cutie pie
Mulder and Scully
Perfect us
Dumb and dumber
Spaghetti and meatball
Door to my bliss
All I have is love
Bert and Bernie
Ken and Barbie
Stolen hearts
The Queen to my throne
Love of my life
For better and for worse
Cuter together
Lovey-Dovey
Apple of my eye
Fell for each other
Together we belong
My Shmoopie
Instagram highlights names and ideas for travel
If you travel and post many Insta stories for your followers, but they can't have enough, you need to make them permanent. Why not create an excellent Instagram highlight in your profile to show all your traveling adventures in the same place?
To help you out, here are some cool highlight name ideas you can choose from:
Here we go again
Life's a journey!
Good times
Traveling buddies
Cruising
Mountain peaks
Treks
Overseas
Faraway lands
Living the dream
In love with life
Fun times ahead
Achieving dreams
Luxurious escapes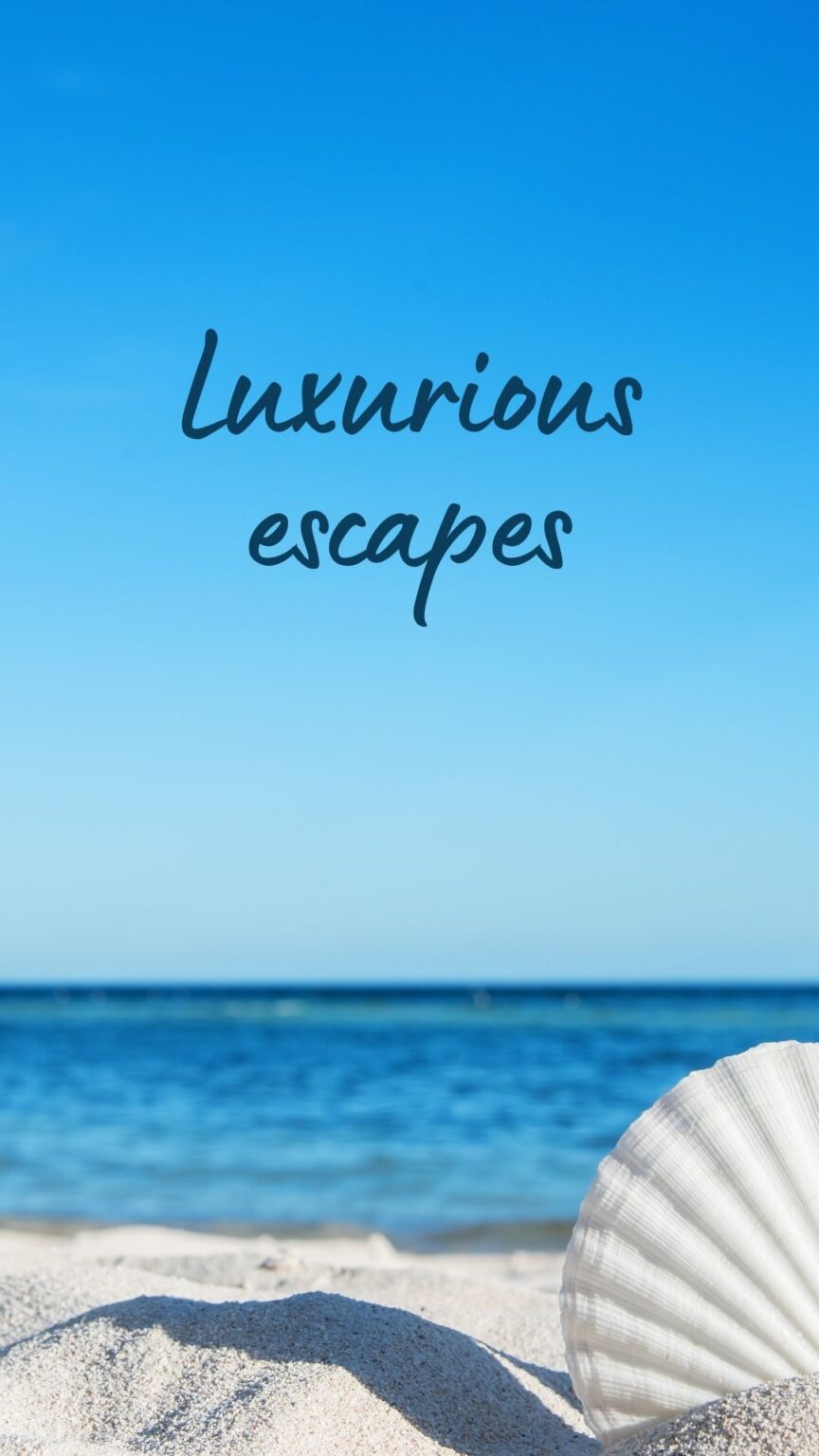 Diving
Bucketlist
Having fun
The good, the bad, and the crazy
Most memorable moments
New beginnings
Exploring new places
Culture shock
On a journey
Sightseeing
City lights
Paradise
Jungle safari
Living my best life
Embracing change
Adventures ahead
Stepping stones
Photos from my adventures
Behind the scenes
Events I attended
My all-time favorite post
Posts I'm proud of
My day outdoors
A day on the beach
I wish you were here
Beach bum
Adventures
Zoos
Desert life
Sightseeing
Island life
Landscapes
City lights
Unforgettable moments
Road trips
Wanderlust
Bucket list
Ocean sunsets
Exploring new places
Nomads
Volcanoes
Journeys
Cities
Around the world
Exotic places
Dream destinations
Waterfalls
Vacationing
Urban exploration
On the road
Business trips
Instagram highlights names and ideas for love
Here are some cute highlight name ideas you can use to show your followers all about your love life:
Blessed to be with you
California dreaming
The best days
Dreaming of you
Vibes with bae
My sweet paradise
Saved by the one
The little things
My happy place
Beach babe
Beauty and Her Beast
Pure joy
The good life
Memories to cherish
Memorable Experiences
Cherished moments
Adorable Photos
Fantastic Pictures
Precious Moments
Heartfelt Moments
Blessed Moments
Treasured Memories
Sweet Memories
Gorgeous Photos
Dreamy Pictures
Darling Snaps
Wonderful Times
Saved Memories
Precious Memories
Dreamy Photos
Gorgeous Pictures
Beautiful Memories
Beautiful Moments
Lovely Photos
Cute Pictures
Fantastic Photos
Pretty Pictures
Special Memories
Instagram highlights names and ideas for boyfriend
Look no more if you want mushy names for your boyfriend's highlight. Here are some perfect Instagram highlight name ideas you can choose from:
Love of my life
Soulmates
Perfect match
Perfect match
Soulmates
Love of my life
Inseparable
Joint account
Partners in crime
Couple goals
Relationship goals
Relationship goals
Best friends
My love
Soulmates
My only
My best friend
Heart of mine
Inseparable
My world
Partners in crime
Best friends
My love
My best friend
Heart of mine
My life
My life
The one
My everything
My world
Couple goals
My everything
The one
Instagram highlights names and ideas for cars
You can't separate car enthusiasts from their vehicles. They have to shout at the world's top for everyone to listen. And we are not complaining; here are some fantastic Instagram highlight-name ideas you can choose from to name the collection of your great car posts.
Make it worth your fans' time by creating an excellent Instagram highlight name for your cars.
Pocket Rocket
Unusual Cars
Driven by Cars
The Player Watcher
Fling with cars
Brake Wizard
Eye on Cars
The Particulars
Car News Source
Flashing Lights
Drivers Gazette
Wheels of time
The Auto Geek
Drive Spot
The life of a driving maniac
Auto-One
High Performance
You've got my wheels spinning!
Ride and Drive
Gearheads
That's my Car!
Traveling on Wheels
The Auto Scene
Cars and Coffee
Auto a Day
Auto Bay
Gear N Junkie
Sports Driving
Car People
Auto Buzz
Greased Wheels
Cruise Control
Car Hoppers
Gripping Gears to Drive
Just Car Stuff
Drive Time
Auto Moms
Speed Racer
Auto Pad
Jets Galore
The Weekend Car
Car Panache
Car Tuning
Car Cite
Shift into Gear
Car Talk
Wheel Spin
Speed Limits Off
The Automaniac
Luxury Garage
Test-Driven
Automania
Fast Cars and Fun
Car News Guru
Shiny Red Car
Automotive Talk
Cars Today and Tomorrow
Car Stalker
Lambo
Chilling with the big boys
Insta Motoring
Vroom Zoom
Instagram highlights names for nature lovers
Wilderness Wonders
Forest Footprints
Green Diary
Into the Woods
Nature's Palette
Sky's Symphony
Earthly Elements
Blossom Bliss
Mountains Majesty
Ocean Odyssey
Floral Fragrance
Wilderness Whisperer
Serene Scapes
Celestial Cycles (highlighting nature's day and night, sunsets, moon phases, etc.)
Seasonal Stories (to highlight changes and activities across different seasons)
Instagram highlights the names of fitness enthusiasts.
Here are 20 Instagram Highlight Name ideas tailored for fitness enthusiasts:
Sweat Stories
Gym Chronicles
Muscle Moments
Fitness Journey
Training Trials
Nutrient Nook
Workout Wins
Exercise Excursions
Health Highlights
Calorie Count
Strength Sessions
Body Goals
Endurance Episodes
Flex Fridays
Transformation Tales
Runners' Realm
Yoga Zen
Cardio Chronicles
Lean Life
Fit Foodie
Instagram highlights names for bookworms
Here are 30 Instagram Highlight Name ideas for those who love books:
Literary Landscapes
Bibliophile Bliss
Chapter Chronicles
Page-Turner Tales
Bookish Banter
Novel Nook
Fiction Fables
Reading Retreat
Literary Love
Epic Epilogues
Prose Parade
Thrilling Theories
Shelfie Shots
Timeless Tales
Fantasy Files
Sci-Fi Saga
Poetry Passage
Mystery Musings
History Haul
Biography Briefs
Classic Corners
Quirky Quotes
Magical Manuscripts
Drama Diaries
Bookstore Bounty
Romance Reads
Paperback Picks
Hardcover Haven
Author Admirations
Genre Gems
Instagram highlights the names of art enthusiasts
Palette Passions
Brushstrokes
Creative Canvases
Artful Adventures
Doodle Diaries
Masterpiece Moments
Colorful Creations
Abstract Affairs
Sketch Stories
Gallery Glimpses
Artisan Aesthetics
Inky Inspirations
Crafting Corners
Muse Moments
Sculpture Spaces
Exhibition Excursions
Art History Highlights
Graffiti Glimpses
Digital Designs
Watercolor Wonders
Instagram highlights the names of fashionistas
Style Statements
Fashion Files
Runway Rundowns
Chic Choices
Vogue Ventures
Outfit of the Day (OOTD)
Wardrobe Wonders
Trend Trials
Beauty Breakdowns
Accessory Archives
Makeup Moments
Haute Highlights
Designer Diaries
Seasonal Styles
Glamour Goals
Vintage Vibes
Couture Chronicles
Fashion Forecast
Luxe Looks
Street Style
Dress to Impress
Sartorial Stories
Shoe Shelfie
Denim Diary
Color Combinations
Textile Tales
Pattern Play
Fashion Photography
Lookbook Love
Styling Sessions
Instagram highlights name ideas for gamers
Button Bashers
Console Chronicles
Level-Up Log
Virtual Ventures
Pixelated Passions
Game Gear
Epic Endgames
Strategy Sessions
Power-Up Plays
Avatar Adventures
Map Musings
Speedrun Stories
Boss Battle Brags
Character Captures
Multiplayer Memories
Gaming Glitches
Quest Quips
Console Captures
Joystick Journeys
Gaming Guides
Trophy Triumphs
Developer Diaries
Fantasy Files
Sci-Fi Sagas
Survival Stories
Role-Playing Records
Adventure Archives
Sports Simulations
Retro Replays
Platformer Progress
Instagram name ideas for crafters
Crafting Chronicles
Creative Concoctions
DIY Designs
Handmade Highlights
Crafting Creations
Project Progress
Artisan Adventures
Crafty Corners
Repurposing Rounds
Sewing Stories
Embroidery Epics
Knit and Knot
Paper Craft Progress
Beading Bonanza
Quilling Quests
Craft Kit Chronicles
Scrapbooking Snaps
Decoupage Diaries
Macrame Memories
Stencil Stories
Paint Pour Ponders
Yarn Yardages
Glitter Glimpses
Crochet Creations
Origami Odyssey
Fabric Features
Woodwork Wonders
Ceramics Catalog
DIY Decor
Craft Fair Flairs
Instagram highlights names for coffee lovers
Caffeine Chronicles
Brew Beginnings
Espresso Escapades
Latte Love
Coffee Concoctions
Mornings & Mochas
Sip & Savor
Cuppa Chronicles
Beans & Brews
Cappuccino Captures
Pour Over Pursuits
Aroma Adventures
Roast Reviews
Cafe Culture
Cream & Sugar
Froth & Foam
Coffee Shop Chronicles
Daily Drip
Java Journeys
Coffee Curation
Filtered Focus
Decaf Decisions
Barista Banter
Macchiato Moments
Coffee & Conversation
Cold Brew Chronicles
Bean to Cup
Art of Extraction
Dark Roast Diaries
Cafetiere Chronicles
Instagram highlights names for parenting and family life
Family Fun Times
Kiddie Chronicles
Parenting Perks
Little Moments
Toddler Tales
Everyday Adventures
Life with Kids
Homeschooling Highlights
Babysitting Breakdown
Diaper Duty
Bedtime Stories
Snuggles & Smiles
Family Feasts
Growing Pains
Birthday Bashes
Sibling Shenanigans
Crafty Kids
Mummy/Daddy Diaries
Parenting Pointers
Family Outings
Sweet Sibling Stories
Teenage Trials
Baby's Firsts
Home Sweet Home
Family Fitness
Tiny Triumphs
Playtime Pleasures
Cuddles & Giggles
Love & Learning
Childhood Charms
Instagram highlights names for motivational content
Daily Doses
Inspiring Insights
Rise & Shine
Positivity Power
Uplift & Inspire
Goal Getter
Dream & Achieve
Motivation Mantras
Empower & Enlighten
Self-Love Saga
Chase your Dreams
Perseverance Pays
Resilience Reminders
Wisdom Whispers
Success Stories
Courage Chronicles
Affirmation Arena
Breakthrough Moments
Hustle & Heart
Fearless Future
Growth Grind
Positivity Patches
Dare to Dream
Aspiration Alley
Triumph Tales
Strength & Struggles
Manifestation Mantras
Reach & Rise
Encouragement Echoes
Fuel for the Soul
Instagram highlights names for home decor and interior design lovers
Here are 30 Instagram highlight name ideas for home decor and interior design enthusiasts:
Decor Delights
Aesthetic Interiors
Home Inspirations
Dream Spaces
Room Revamps
Furnishing Finds
Design Details
Cozy Corners
Stylish Sanctuaries
Decor Diaries
Chic Interiors
Colorful Corners
Luxury Living
Quirky Quarters
Vintage Vibes
DIY Decors
Posh Patterns
Minimalistic Magic
Artistic Abodes
Space Savvy
Renovation Realities
Classy Cribs
Indoor Gardens
Rustic Retreats
Sustainable Spaces
Tranquil Themes
Room Tours
Smart Spaces
Plush Palaces
Design Dynamics
We hope you enjoyed the Instagram highlights names ideas above. What is your favorite name? Please share with us in the comment box below.
Was this helpful?
Good job! Please give your positive feedback
How could we improve this post? Please Help us.