Ever since diving headfirst into the world of cycling, I've been completely hooked. Just recently, I splurged on my first foldable bike, and now I'm eagerly eyeing an eBike for my next two-wheeled adventure. I have even been obsessed about having the perfect bike names for all my bikes.
Riding down country roads, feeling the breeze, and enjoying the flat surfaces has been an exhilarating experience. But what's even more amazing is joining a fantastic group of female cyclers who share the same passion.
As we bond over our rides and share stories, there's one topic that always pops up: bike names. It's personal, it's fun, and it's an expression of our biking personalities. Let's dive into some catchy bike names, shall we?
Badass Bike Names
Thunderbolt
Night Rider
Silver Bullet
Beast Mode
Open Road Rebel
Road King
DragonFly
Blackhawk
Cyclone Cruiser
Desert Storm
Street Phantom
Mountain Maverick
Trail Terror
Road Warrior
Lightning Lynx
Eclipse
Iron Stallion
Wildfire
Road Phantom
Blaze Breaker
Fun cycle names
Whimsy Wheeler
Jolly Jumper
Spinny McSpinface
Giggle Glide
Pedal Party
Two-Tired Tango
Roll & Roar Racer
Lively Loopster
Chuckle Chariot
Bouncy Bikester
Wobble Wanderer
Sassy Swirl
Frolic Freewheeler
Zigzag Zester
Mirthful Mover
Twisty Turntable
Jovial Joyride
Hop 'N Roll Rambler
Merry Mounter
Laughing Loomer
Biker club name ideas
Midnight Mavericks
Chrome Crusaders
Rebel Roadsters
Two-Wheeled Titans
Asphalt Avengers
Shadow Shifters
Velocity Vagabonds
Highway Hawks
Nomadic Nocturnes
Steel Stallion Syndicate
Wanderlust Wheelers
Road Rebel Renegades
Gear Grinders Guild
Torque Troopers
Crossroad Cavaliers
Rolling Rumble Raiders
Sunset Seeker Squad
Lone Wolf Legion
Asphalt Alliance
Mountain bike name ideas
Summit Seeker
Ridge Racer
Peak Prowler
Alpine Ace
Trail Titan
Mystic Mountaineer
Boulder Blazer
Elevation Explorer
Rocky Ranger
Highland Hustler
Cliff Cruiser
Terra Tamer
Epic Elevation
Mountain Maverick
Valley Voyager
Crest Challenger
Altitude Adventurer
Slope Sprinter
Trailblazer Trekker
Pinnacle Pedaler
Each of these names aims to capture the essence of mountain biking, emphasizing the thrill of navigating through challenging terrains and the sense of accomplishment that comes with conquering new heights.
Stylish Bike Names
Elegance Echo
Midnight Muse
Urban Utopia
Gleaming Gem
Sunset Serenade
Sleek Silver
Twilight Twirl
City Charm
Grace Glide
Metropolitan Muse
Vintage Valor
Lunar Luster
Dream Drifter
Starry Spin
Radiant Rider
Vogue Voyager
Crystal Cruise
Majestic Motion
Classic Cruise
Timeless Trail
Bike Names for Girls
Daisy Drift
Rose Rider
Luna Love
Starlight Spin
Bella Breeze
Cherry Charm
Misty Muse
Solar Spin
Coral Cruise
Aqua Aura
Twilight Twinkle
Sunflower Sprint
Dreamy Drizzle
Joyful Journey
Lush Loom
Pearly Pedal
Heavenly Harmony
Rainbow Rush
Dainty Drift
Serene Stream
Boys Bike Names
Turbo Titan
Maverick Motion
Urban Ultra
Brave Bolt
Galaxy Glide
Ocean Odyssey
Dynamic Dash
Sonic Speed
Rugged Rumble
Thunder Thrill
Vortex Voyager
Cosmic Cruise
Noble Nudge
Stellar Sprint
Forest Flame
Neptune Navigater
Wave Walker
Jungle Jumper
Mountain Monk
Terra Tamer
Related : Iconic team names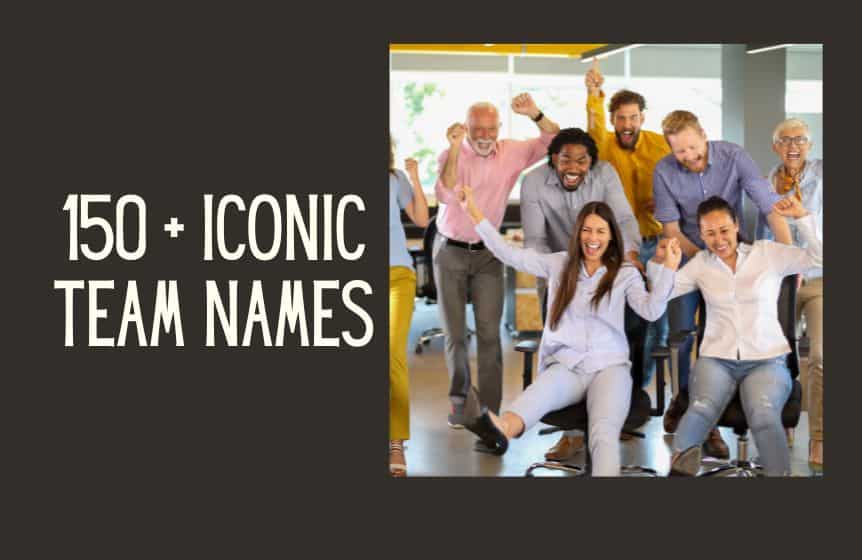 Funny Bike Names
Two-Tired Terry
Pedal Puns
Wheelie Wonka
Chain Chatter
Saddle Snicker
Giggly Glide
Ring-a-Ling Ding
Tire-some Ted
Brake Broke Bob
Handlebar Haha
Squeaky Sneak
Spoke Joke
Gear Giggle
Cycle Chuckle
Bell Belly Laugh
Wobble Wonder
Spinny McSpinface
Ridey McRide
Shift Shuffler
Pump Plump
Creative Bike Names
Bike names can be a mirror reflecting the groups or communities you're a part of. For instance, my brother named his bike after his school alumni association. It's not just a name; it symbolizes the bond he shares with his schoolmates as they pedal together, reminiscing about old times and creating new memories.
The bar's blue and orange hues represent his group's signature colors, and the group's name is prominently displayed above it, as seen in the picture below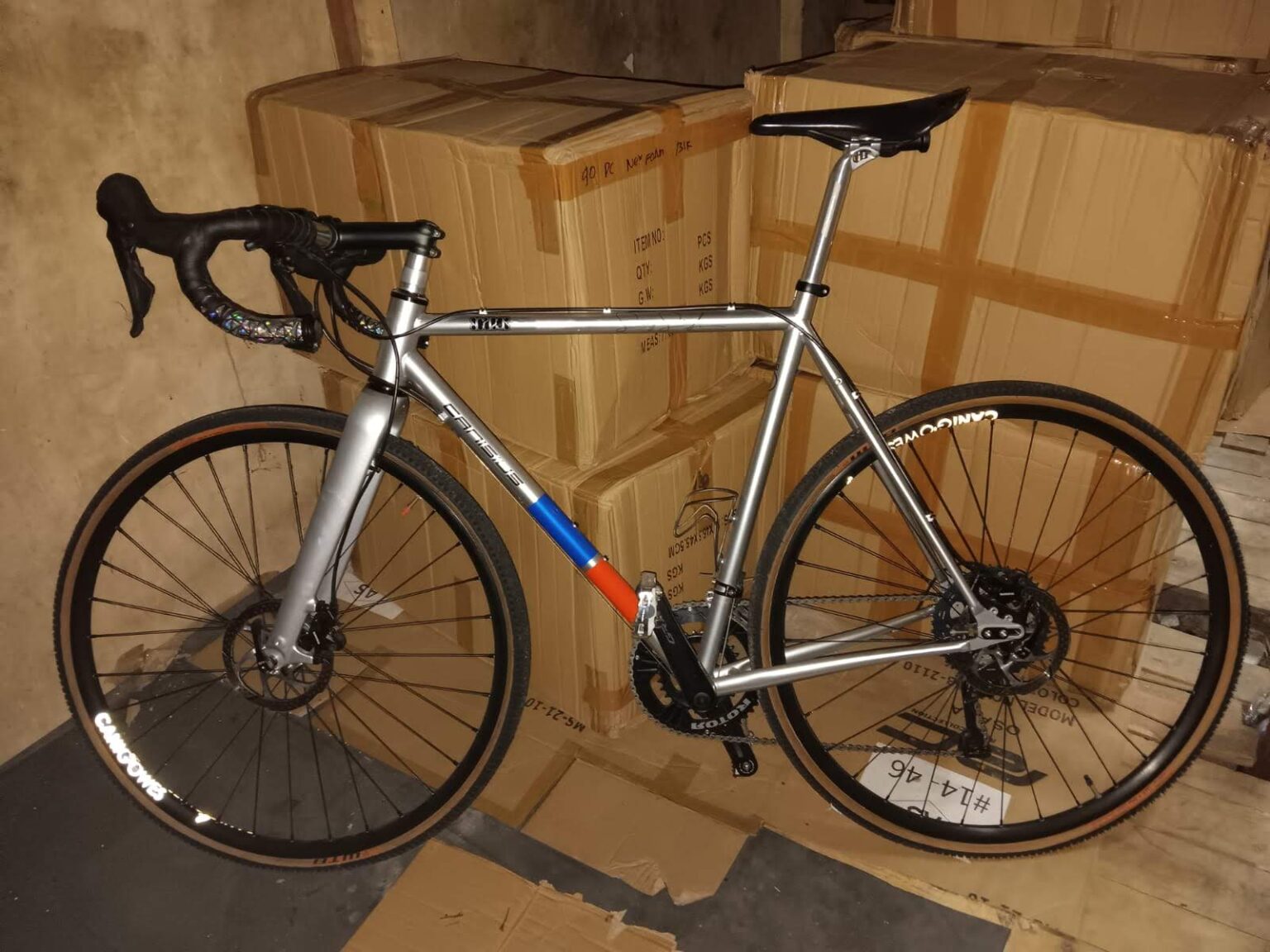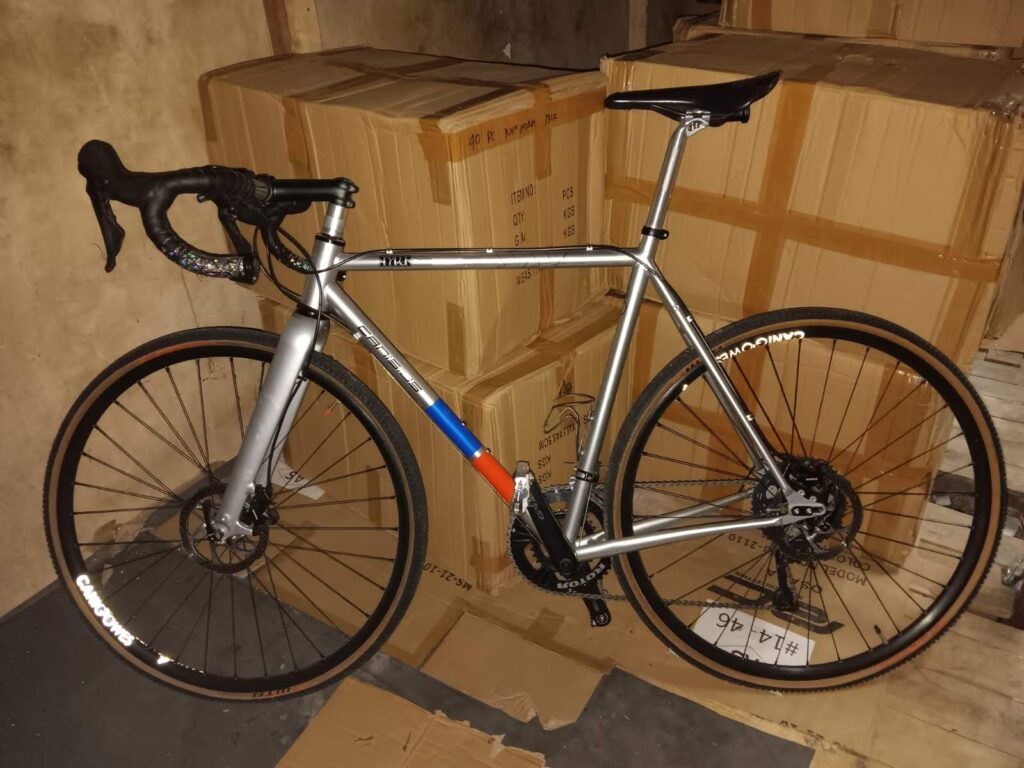 Such names give bikes a deeper meaning, connecting riders not just to the machine but to memories, communities, and shared experiences. Let's explore some creative bike names that resonate with personal stories and affiliations.
Solar Soarer
Lunar Loom
Sun Seeker
Starry Saddle
Planet Pedal
Galaxy Gleam
Comet Cruiser
Meteor Motion
Astral Aura
Celestial Cycle
Nebula Nudge
Cosmic Commuter
Eclipse Explorer
Satellite Spin
Orbit Odyssey
Universe Unwind
Starlight Shift
Moonbeam Muse
Space Sprint
Interstellar Inspire
Cool Bike Names
Ice Ignite
Frosty Flame
Snowy Sprint
Chilly Cruise
Polar Pulse
Glacier Glide
Arctic Arc
Breezy Blast
Frost Flare
Cool Comet
Freezy Fly
Icy Ignition
Snow Slide
Polar Pedal
Winter Whirl
Frostbite Flicker
Cold Cruise
Chill Charm
Snowflake Soar
Icy Intuition
Unique Bike Names
Quantum Quest
Neon Nectar
Luminous Loom
Ethereal Echo
Aurora Aura
Mystic Motion
Enigma Essence
Odyssey Oracle
Unique Ulysses
Radiant Riddle
Phoenix Phly
Enchanted Eclipse
Timeless Tandem
Magic Muse
Wonder Wave
Illusion Ignite
Paradox Pulse
Dreamy Dimension
Twilight Twist
Mirage Motion
Best Ebikes Names
Electron Echo
Volt Voyager
Charge Charm
Amp Aura
Battery Bliss
Power Pedal
Electric Essence
Thunder Thrust
Spark Spin
Lightning Luxe
Current Cruise
Bolt Bliss
Watt Wave
Energy Echo
Surge Sprint
Circuit Charm
Dynamo Dash
Fuse Fly
Resistor Rider
Capacitor Cruise
Fun Ebikes names
Ohm Odyssey
Electric Ember
Ion Ignite
Wattage Wanderer
Electro Euphoria
Power Pulse
Current Cyclone
Nimbus Nudge
Battery Breeze
Atom Arc
Charge Chaser
Electron Elegance
Magnetic Muse
Sparkle Sprint
Battery Bliss
Photon Flyer
Quantum Quester
Volt Vibe
Charge-a-Lot Charlie
Watt's Up Wheeler
Bolted Biker Bob
Battery Not Included Brenda
Shocking Speedy Steve
Amped-Up Andy
Juiced-Up Jester
High-Volt Harry
Electron Entertainer
Plug'n'Pun Patty
Jolt Joyride
Bike names for kids with catchy slogan
Twinkle TrailblazerSlogan: "Shine Bright, Ride Right!"
Pebble PedalerSlogan: "Small Steps, Big Journeys!"
Rainbow RacerSlogan: "Color Your Path Forward!"
Starlight ScooterSlogan: "Glide with the Stars!"
Bubble BikerSlogan: "Bubbling with Bike Joy!"
Munchkin MoverSlogan: "Move it, Little Explorer!"
Daisy DrifterSlogan: "Bloom with Every Zoom!"
Puppy PaddlerSlogan: "Paws and Pedals Adventure!"
Bunny BouncerSlogan: "Hop, Skip, and Ride!"
Butterfly BikerSlogan: "Wings on Wheels!"
Catchy bike names with slogan
Velocity VoyagerSlogan: "Speed Beyond Limits!"
Urban UnwindSlogan: "City Streets, Free Beats!"
Trail TitanSlogan: "Master the Mountain!"
Glide GuardianSlogan: "Safeguard Every Ride!"
Sunset SprinterSlogan: "Chase the Horizon!"
Eco ExplorerSlogan: "Green Rides, Clear Skies!"
Nebula NomadSlogan: "Starry Skies, Open Thighs!"
Crystal CruiserSlogan: "Pure Ride, Pure Pride!"
Whirlwind WonderSlogan: "Twist, Turn, Triumph!"
Mystic MoverSlogan: "Unlock the Adventure!"
Horizon HunterSlogan: "Beyond the Ordinary!"
Galactic GlideSlogan: "Stellar Speeds Await!"
River RacerSlogan: "Flow with the Go!"
Desert DrifterSlogan: "Sand, Sun, & Fun!"
Ocean OdysseySlogan: "Ride the Wave!"
Terra TamerSlogan: "Conquer Every Corner!"
Skyline ScooterSlogan: "Elevate Every Expedition!"
Jungle JumperSlogan: "Wild Rides, Free Sides!"
Blaze BikerSlogan: "Ignite the Road Ahead!"
Prairie PioneerSlogan: "Discover the Undiscovered!"
These bike names and slogans are crafted to evoke feelings of adventure, freedom, and exhilaration that come with cycling. Whether it's through cityscapes, rough terrains, or serene landscapes, there's a bike name and slogan for every type of rider!
How to Choose the Perfect Bike Name: Tips and Tricks
Choosing the ideal name for your bike is like crafting a personal story on two wheels. For instance, I adore my countryside rides and have a dedicated bike for those serene escapades.
Given the numerous rocky paths I traverse, I've affectionately named it "Hunter".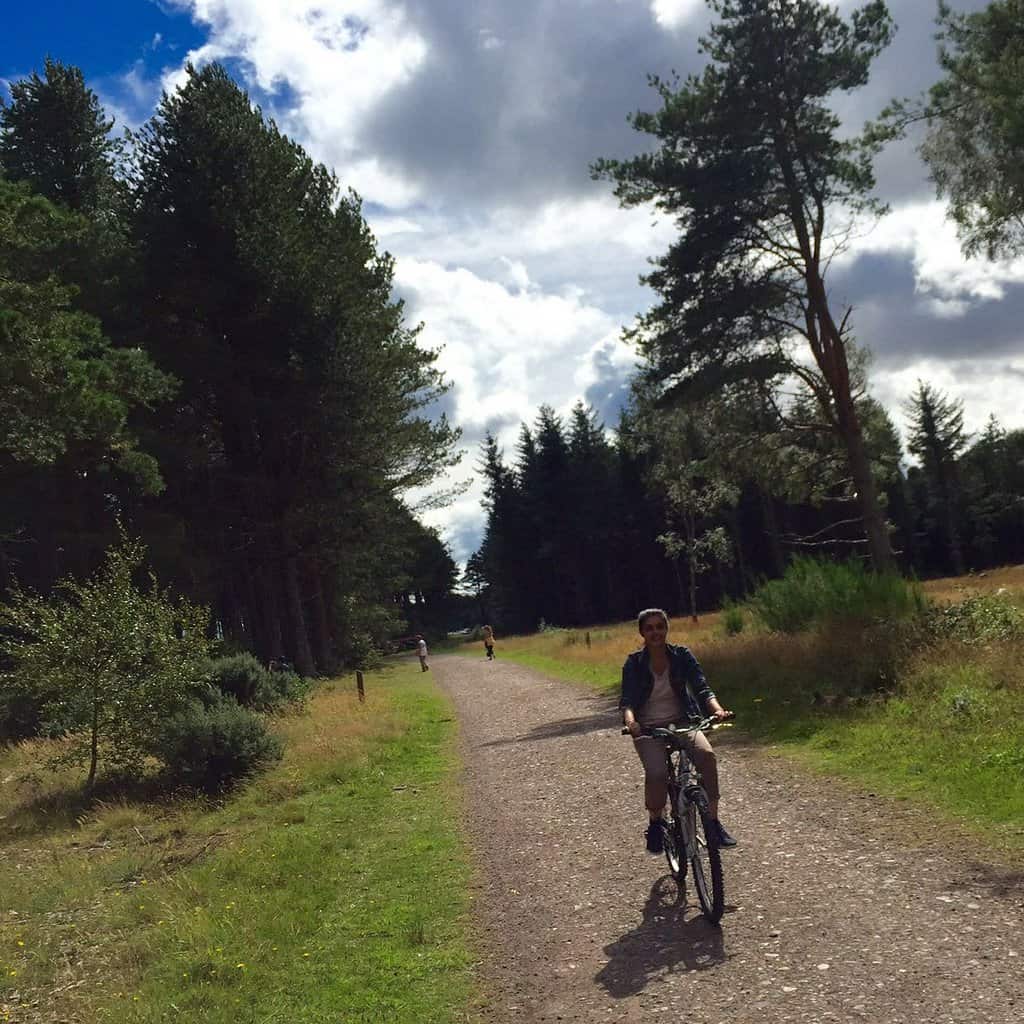 Your bike's name should resonate with its purpose, the adventures you embark on, and the memories you create. Let's dive into the art of naming your two-wheeled companion!
Reflect on Personality: Think about the personality of the bike. Is it fast and furious, or calm and casual? The name should resonate with the bike's personality.
Popular Culture Inspiration: Dive into popular culture for some inspiration. Movies, books, and songs can be a great source.
Brainstorming Phase: Bring your family members, team members, or group of people together for a brainstorming session. Fresh perspectives bring in fresh names!
Descriptive Names: Go for a descriptive name that captures the essence of your bike. It's a great way to form an emotional attachment.
The Coffee Shop Test: Imagine telling your bike's name to someone at a coffee shop. If it's catchy and easy to remember, you've found a winner.
Think About the Bike Type: Whether it's a mountain bike, road bike, or any other type of bike, let the name reflect its type.
Instant Domain Availability Check: If you're naming a bike business or a bike shop, check if the domain is available for your business name.
Avoid Overused Names: While traditional names have their charm, strive for uniqueness.
Reflect on Long Journeys and Adventures: Think of the places you might visit and the adventures you'll have. It can be a source of inspiration.
Feedback is Gold: Share your favorite names with friends and get their insights. Sometimes, they might offer a viewpoint you hadn't considered.
Final Thoughts
Finding the right name for your bike is more than just a task; it's an adventure in itself. It's about understanding the cycling experience and the bond between the rider and their two-wheeled companion. Remember, whether it's a casual leisurely ride on city streets or a passionate cycling race, the name should leave a lasting impression.
So, go ahead, name your bike, give it an identity, and let every ride be a story in itself. And if you ever start a bike business, remember, the name of your business is the first thing potential customers will know about you. Make it count!
Happy biking, and may your rides be as cool as your bike's name! 🚴‍♂️🚴‍♀️🌟
Was this helpful?
Good job! Please give your positive feedback
How could we improve this post? Please Help us.