Are you looking for ways to remove someone from Messenger? Unfortunately, Facebook does not provide a remove button in Messenger. In 2020 Facebook updated Messenger and changed the 'delete' button to 'block'. However, there are different ways you can still remove contacts you no longer want in your Messenger contact list without blocking them.
It is very easy to add someone from Messenger. A search using a person's name on Facebook will enable you to contact that person through Messenger.
This can be annoying if you constantly get Messenger invites and being added to random group chats where you don't know anyone.
Many of these messages are also spam and other forwarded messages. Usually, people also contact you on Messenger when you use the Facebook marketplace to sell products.
In this blog, we will go through how you can remove someone from Messenger. This could be. a friend or even a non-contact that got added to your Messenger list.
Update 202: How to remove someone from messenger?
Follow the steps below to remove someone from Messenger :
1.Open Messenger
2.Click on the People icon on the bottom right side of the screen
3.You can see your contact list, then click on the person you want to remove.
5. Tap on the info icon (top right hand side of the screen)
5.Slightly scroll down and see the block option, tap on the block button.
6.After you tap, you will again be redirected to Facebook and finally tap the 'Block" button again to confirm
How to remove someone from Messenger group chat?
Deleting someone from the messenger app with the latest version is pretty confusing and not very straightforward.
Facebook has removed several options in the latest 2020 updates and they have also turned the delete contact option to simply block. Now, if you wish to delete or remove someone from group chats, you need to block them too.
Follow the steps below to remove someone from Messenger group chat:
1.Open messenger
2.Tap the group chat that you wish to remove someone from.
3.Click on the profile of the person you want to remove from the group
4.Tap the "remove from group" option that is clearly displayed on the screen
5.This will remove the person from the group and they will be notified that they have been removed from the group chat.
How to remove non-friends from Messenger?
You may have someone you don't know in your contact list, and this happens because you have enabled your phone contacts to sync with Messenger.
You will see many unwanted messages from a non-friend of your contacts on Messenger. You can either ignore the messages or you can remove the contact that isn't on your friend list.
Here's how you can remove non-friends from Messenger:
1.Open Messenger
2.Find the non-friend that you want to remove by navigating to the people icon situated on the bottom right-hand side of the screen
3.The contact icon will then appear on the top of the screen
4.Now, tap on the info icon
5.Now, tap the "Block contact" displayed on the screen and then "Block" confirm.
How to bulk remove non-friends from Messenger?
This is for those who are regularly getting unknown and unwanted messages. Especially if you have a business that you run on Facebook, you are pretty much annoyed by many spammers rather than real customers.
Bulk removal can be done on Messenger and it is quite easy and straightforward to do. It will help you get all the unwanted messages deleted.
Here is how you can bulk remove non-friends from Messenger:
1.Open messenger
2.Click on your profile picture on the top left
3. Click on Phone Contacts option
4.Now, move ahead with tapping on the 'Manage contacts'
5.You will be shown all 'Non-Friends' list, so tap on the 'Delete All Contact'
6.With that, you can delete all your Non-friends contacts you on your messenger
How to stop messenger from automatic sync?
When Facebook initially took Messenger out of its main app, there was quite a backlash from many users.
Many felt that it has destroyed user experience by doing so.
Over the coming years, Facebook has been accused of violating privacy. For instance, tracking user's location through the Messenger app and other data scandal.
The other big issue people faced was that Facebook was automatically syncing phone contacts into Messenger.
For many users this is regarded as a privacy breach.
Many users are also unaware that they have this feature switched on.
Follow the steps below to stop Facebook from automatically syncing phone contacts:
1.Open the Messenger app
2.There is your profile picture on your top left, tap on the picture
3.Scroll and see Phone contacts, tap it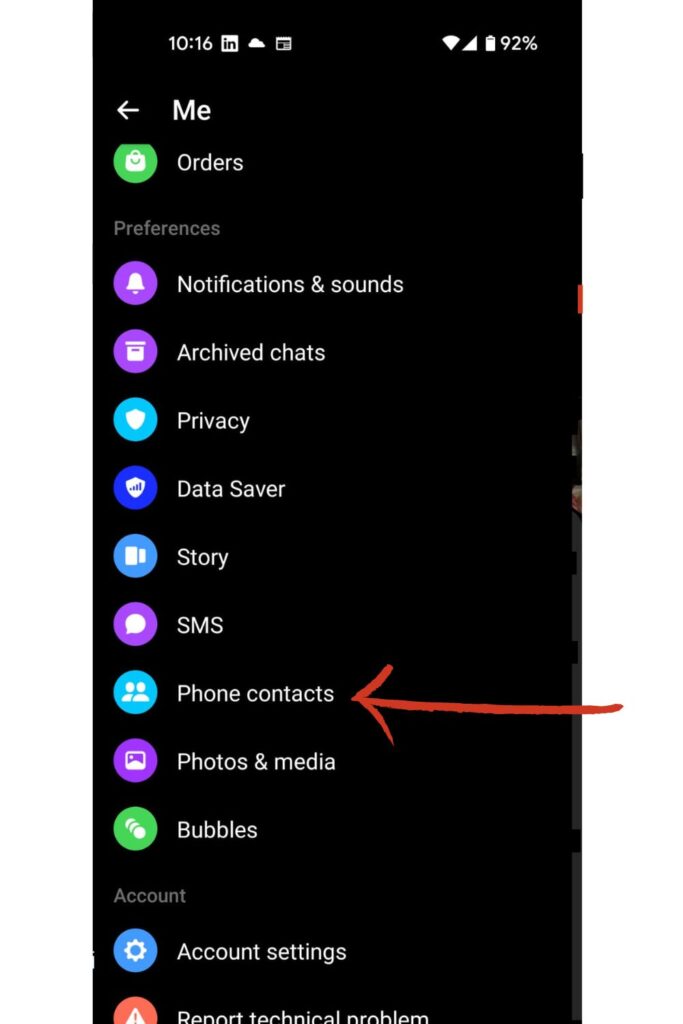 4.Now, you can tap on the 'Upload contact'
5.You can tap on the 'Turn off' option situated at the bottom of the screen
How to delete phone contacts on Messenger?
This can be done easily by following the steps below :
1.Open messenger
2.Tap on your profile photo, on the top of your screen
3.Scroll down and tap on the People icon, near the middle of your menu
4.Choose disable 'sync contacts' on the top of the screen
5.Return back to People menu
6.Tap, manage contacts on the top of the menu
7.All your contact list will be uploaded from your phone
8.Tap the 'Delete all contacts' in the top left corner
9.Few seconds later your page will be refreshed and "your imported contacts are being deleted' will be shown
Related : How to fix Messenger photos not loading?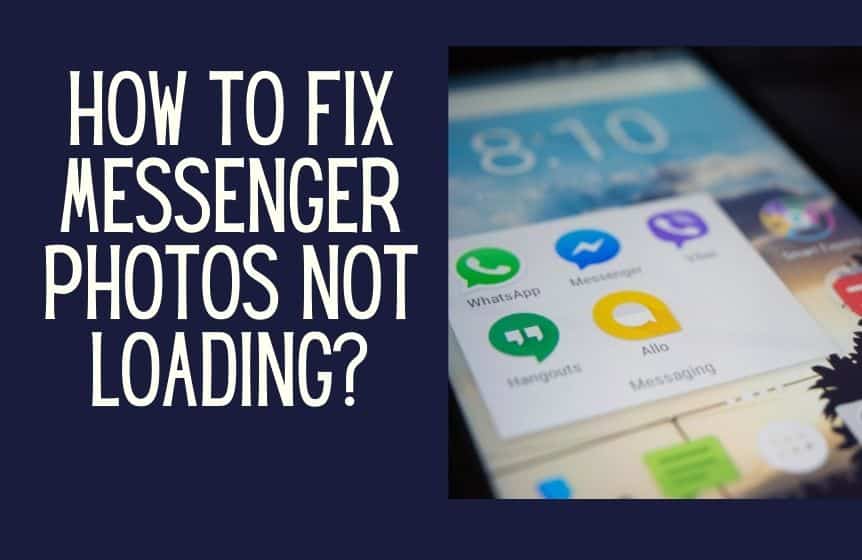 If someone is deleted from Messenger, will they know?
Yes, they will know. If you have added a person on your messenger the 'add on messenger' button won't be displayed.
However, in case you have deleted someone on messenger, the 'add on messenger' button will reappear.
So, even if you don't want them to know that they have been deleted from your list, you can't do so. Facebook will somehow let them know that they are not your friends, or have been removed.
However, instead of deleting a contact, you blocked a person then that person won't be able to find your profile and cannot find you on messenger either.
This might give them a hint of being blocked if they are sure that you were on their Messenger list before getting blocked. Until you unblock them, they won't be able to find you on messenger.
Finally
We hope that this guide has given you different ways to remove someone from Messenger.
Blocking is the best option as it will completely remove the person from your Facebook Messenger app. You can also search their name and see that they won't appear in your searches too.
The person that you blocked will not have any way of messaging you unless you unblock them.
FAQ:
Can you delete someone from Messenger?
Yes, you can delete anyone you want from Messenger. However, the latest update in 2023 has made it rather more confusing to delete someone from Messenger. Instead of deleting you will have to block someone on Messenger. If the person you want to remove is in your phone contact then you will see their information icon next to their name. You can click on the option Remove Contact. However, if it is someone not on your contact list then you can select the option to Remove.
What is the difference between restrict and block on Messenger?
Restricting will limit the interaction you have with the person without having to block them. When you block someone, they cannot contact you anymore. However, when you restrict someone you can ignore the messages the person sent and it will go to Restricted accounts. The restricted will not know if you have seen the message or not.
Was this helpful?
Good job! Please give your positive feedback
How could we improve this post? Please Help us.