Did you know you can send blank messages on WhatsApp without using a third-party application? Although there is no meaning or purpose for sending a blank message on WhatsApp, people still like to do it. This article will show you how to send a blank message on WhatsApp.
Currently, WhatsApp has over 1.6 billion monthly active users on the platform. It has many advanced features such as instant messaging, voice calls, video calls, multimedia sharing, and many more.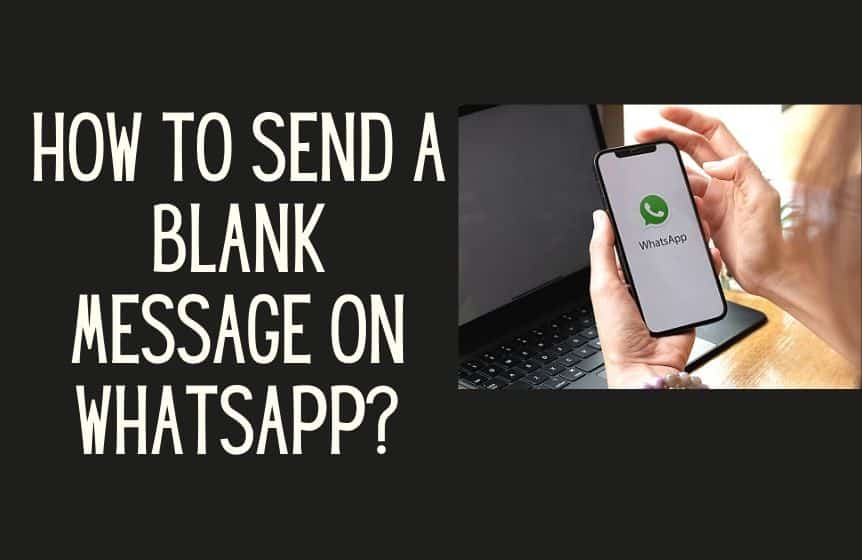 Meaning of blank message on WhatsApp
WhatsApp is an instant messaging application. Now, why would you want to send blank messages on WhatsApp? There is no reason.
The craze took off when some avid WhatsApp users went to other social media sites (Reddit, Quora) asking whether they could send blank messages on WhatsApp.
There is no single primary purpose of sending blank messages on WhatsApp.
A blank message on WhatsApp contains no alphabetical nor any numeric characters. It reads nothing. It has empty app text (invisible character), blank text messages, and full of blank characters.
Why would someone want to send a blank message to their WhatsApp contacts? Well, maybe you want to check if your internet connection is working.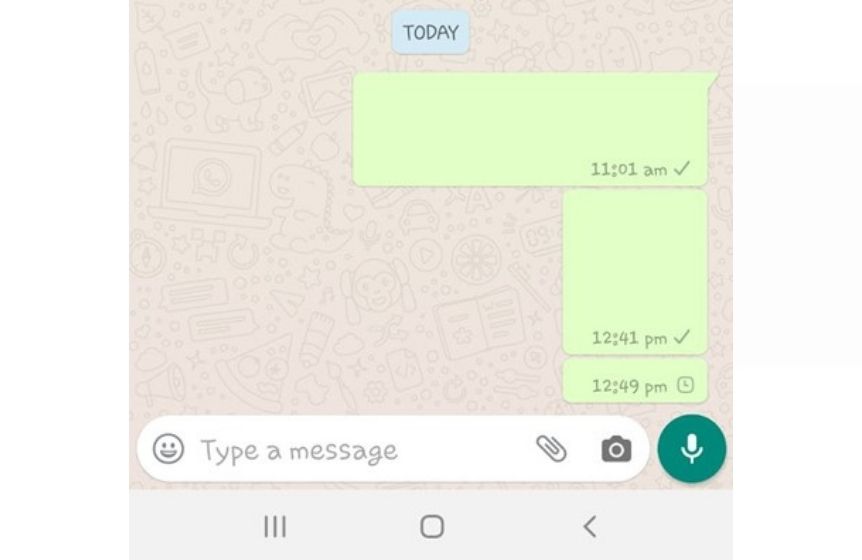 Or maybe you are mad at your partner, and you want them to know that you are thinking about them without having to say anything. Or perhaps you want to do it for fun purposes.
How to send a blank message on WhatsApp using Android and iPhone?
The simplest method for sending blank messages on WhatsApp using iPhone & Android devices is the same. The below section will look at two different ways to send a blank message on WhatsApp. You do not need to install any third-party app, such as Noword app to send a blank message on Whatsapp
In the first method, we will use the spacebar on your keyboard. And in method 2, we will be copying blank spaces from random text spacing.
First, let's take a look at the easy method.
Step 1
From your phone, open the WhatsApp application. Now select the "New Message" option. Please type in the recipient's name and tap on their profile when it appears.
Step 2
Use the spacebar on the on-screen keyboard, and hit the send button.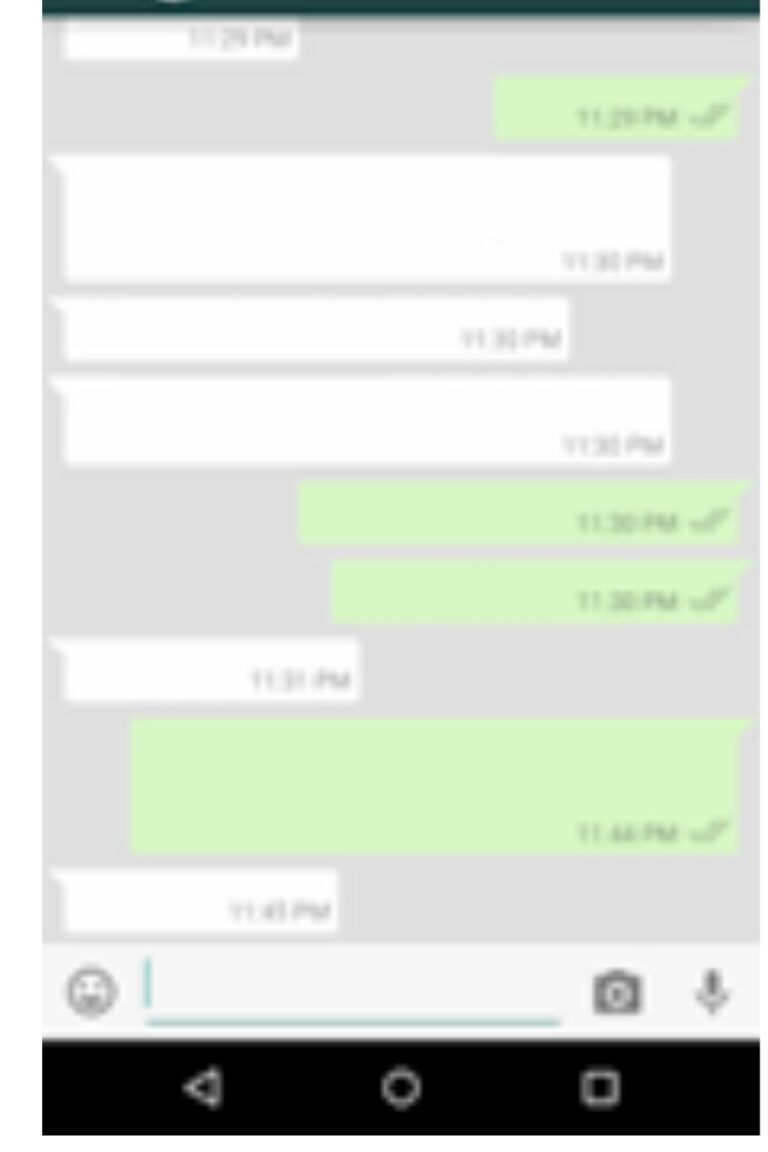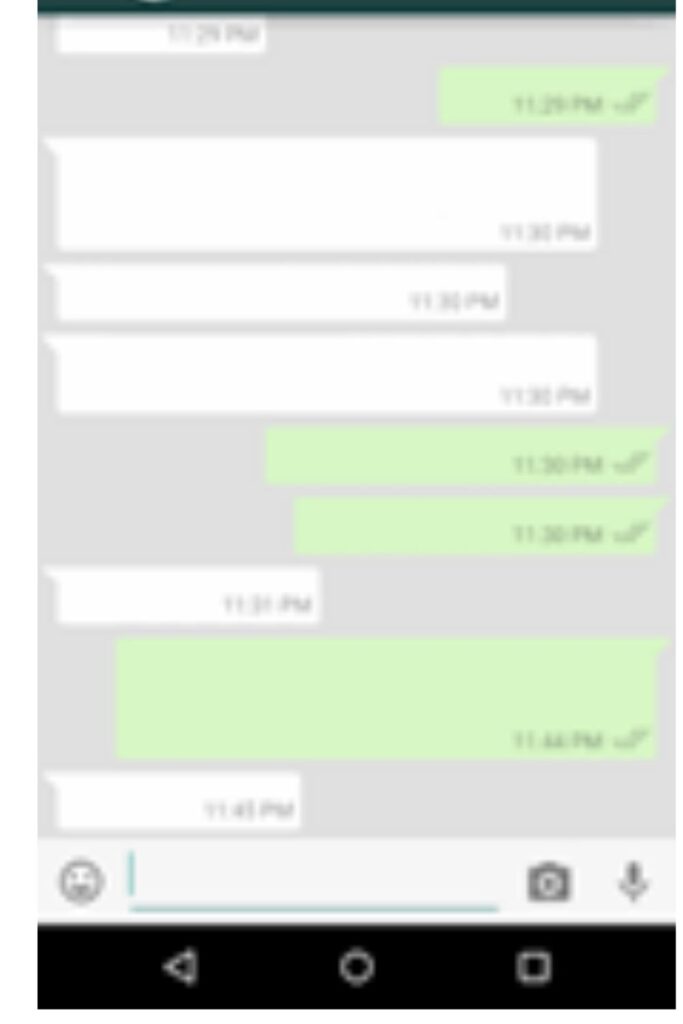 In the second method, we will copy empty spaces or empty characters from other sources, such as a Google Search Engine.
Follow the below step-by-step guide.
From your phone, launch the web browser.
Type any search string on Goggle, and hit Enter.
Now select your cursor to copy any space between two consecutive words.
Next, open the WhatsApp messenger, and pick the person you want to send a blank WhatsApp message on the platform.
Now, paste the blank space.
It is one of the easiest ways to send blank messages on WhatsApp.
Bonus – WhatsApp Hidden Feature
Now that you know how to send a blank message on Whatsapp, here are some fantastic tricks for every WhatsApp user.
How to make words Bold, Italics, or Strikethrough on Whatsapp?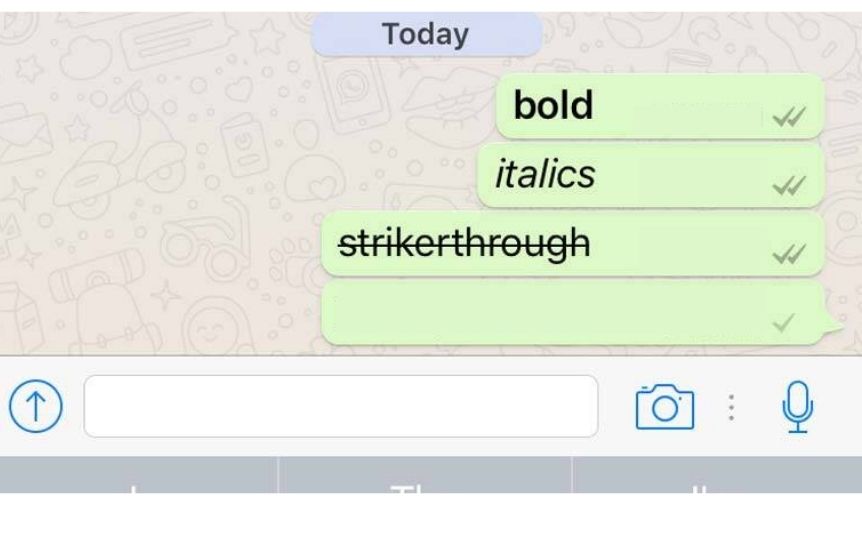 Most of us do not consider WhatsApp as a strong word editor. But little do we know that this popular phone application comes with advanced formatting features.
On WhatsApp, you can add formatting options such as bold, italic, & strikethrough. If you want to bold a text, use the string (*bold*) after your message. It works on all Unicode characters.
For adding underscore, add the text (_italics_), and for adding strikethrough add the text (~strikethrough~). You can use these on your WhatsApp status as well. It is a rare trick.
If this does not work on your phone, make sure you are using the latest version of WhatsApp. You can download and install the latest updates from Google Play Store.
How to enable disappearing messages on WhatsApp?
Almost all major social media platforms (Facebook Messenger, Instagram) have a disappearing messages option.
The following unique feature on WhatsApp is disappearing messages.
WhatsApp has just recently launched this feature. From the top screen of your friends' cathead, select "Disappearing Messages" to turn on this feature. This option is available for both group chats section and individual WhatsApp chats. It is a great trick.
When you enable the Disappearing Messages option, your messages and shared media will disappear after seven days.
How to find who is your best friend on Whatsapp?
Facebook shows you your best friend on the platform, depending on how you interact with them. The same is true for other social media platforms like Instagram and Snap Chat.
To know your best friend on WhatsApp, follow the below steps.
Before proceeding, first, download the latest version of WhatsApp.
From your Android mobile phone, navigate to Settings > Storage and Data > Manage Storage on iPhone mobile.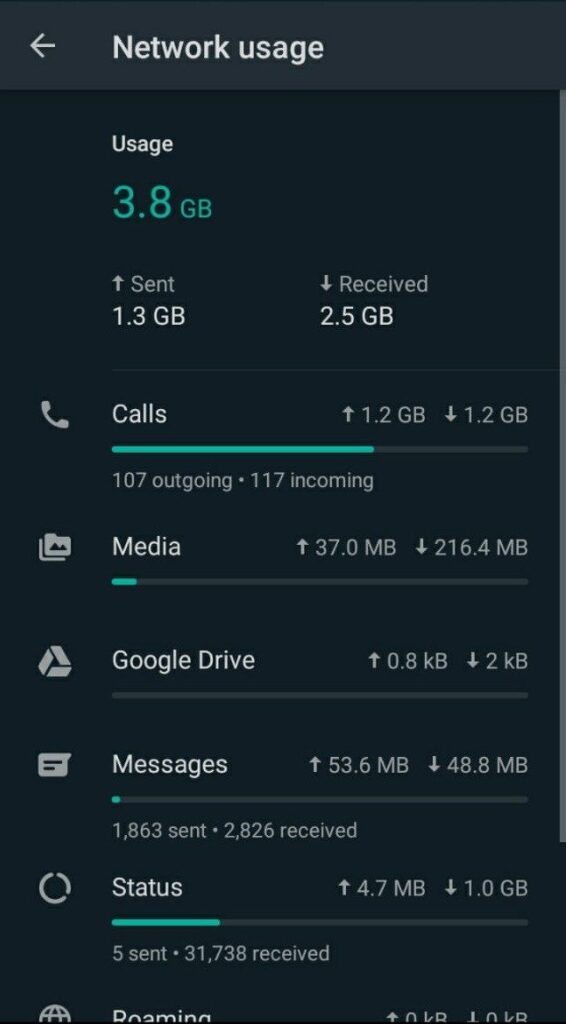 On this list, you will see a list of people you communicate with on the platform. It will show you who uses the most storage on your phone in texts and shared media files.
To see when a message was sent on WhatsApp, swipe left on that text. If you are an Android user, long-press & hold on to the users' profile, and select the option below Info. This feature is also available on the WhatsApp web.
How to mute WhatsApp chats for individual contacts?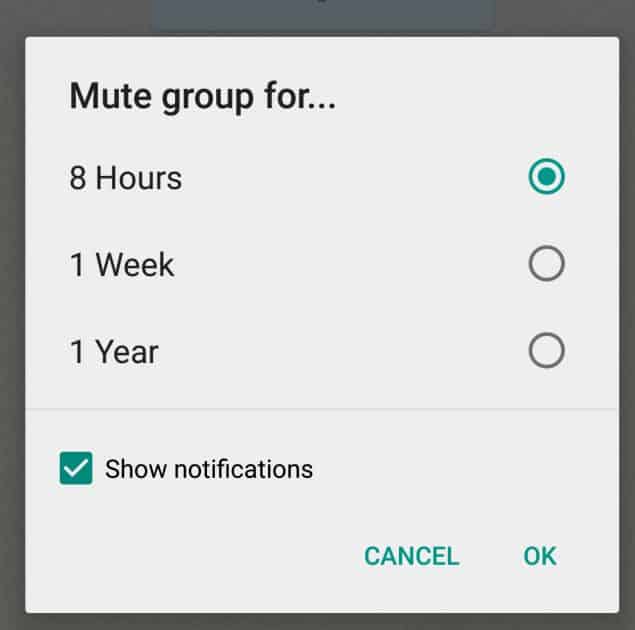 We all are added to a WhatsApp group that never stops sending messages. If you are added to such a WhatsApp group, you can mute it. If you do not want to be disturbed during office hours, you can mute WhatsApp chats individually.
From your iPhone, swipe left on a conversation. It will show you a three-dot menu option. You will see the Mute option in red right at its right side. It is no longer a hidden function.
Just like Facebook Messenger, when you read a text on WhatsApp, the sender sees a pair of blue ticks beside the message. However, we don't want the sender to know that we have read their text at times.
But you can turn it off. For this, you will need to disable the Read Receipts option. Open WhatsApp, and navigate to Settings -> Account -> Privacy.
After you are done with following the above steps, scroll down until you see the option Read Receipts and toggle off the message box.
We have demonstrated many new WhatsApp tricks. Please leave feedback in the comment section below if you have any queries. 
Was this helpful?
Good job! Please give your positive feedback
How could we improve this post? Please Help us.