There are hundreds of filters on the TikTok application, but not all standout. For example, did you know there is a filter that helps you shapeshift into a celebrity? Yes. In this article, we show you how to do the celebrity lookalike on Tik Tok
There is scientific research that says every person has an identical lookalike. But the chances are very slim. Currently, there are over 7.4 billion people on this planet. Even with this substantial global population, there are only one in 135 chances that you will find your lookalike.
There is a term used to refer to people who lookalike but have no solid blood relation, and that term is doppelgangers. But don't be upset. If you have a TikTok account, you can find your celebrity lookalike, or should we say celebrity doppelganger, in minutes.
How to do the celebrity lookalike on Tik Tok?
Recently, TikTok users have started making TikTok videos that show their celebrity lookalike. People are doing it by using a specific TikTok filter.
If you haven't yet used or even heard about this filter, do not worry. You might not find this filter in the open, but it is there. We are here to help you.
If you check the comment section of such TikTok lookalike challenge videos, you will find one common thread "how can I make one myself?"
So how to do the celebrity lookalike on Tik Tok? Well, they are using a cheat.
There is a specific TikTok filter that filters the face of users and then uses the scan to produce celebrity lookalikes videos of that user.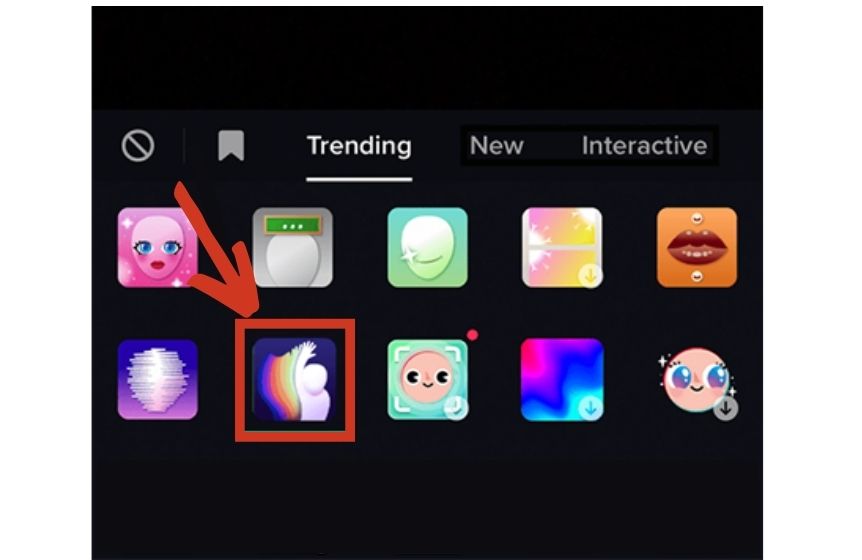 Pretty straightforward, right? It's almost like using the face recognition feature on your smartphone.
How do you do the celebrity twin on TikTok?
Now that you know that there is a literal hype about the Celebrity lookalike challenge on TikTok let us see how you can do it yourself.
Here is the trick – you need to download an image of the celebrity you think you have similarities too. You can also pick a star that looks nothing like you. You are good to go as long as you choose a best-celebrity match.
How does this help you pick your celebrity lookalike?
Here is how you can use the shapeshifting filter on the TikTok app –
Well, it is all part of the gimmick. The shapeshifting filter effect will do the necessary work for you. You can either use the shapeshifting effect, the morph effect, or a similar effect on the TikTok app. These are some of the critical features of the platform. No wonder TikTok is so popular.
.• Open TikTok.
• Tap on the discover section

• Use the search bar and type in shapeshifting.
• You will now see top filters that fall under the category of shapeshifting.
Once you find the filter, you can either add the filter to your favorites list or use the filter right then and there.
While you are on the discover tab, you should also try out the other popular filters on the platform.
To use the effect, open the celebrity photo by pressing the "+" icon from the bottom right corner of the screen. You can use a celebrity you have always admired. Furthermore, you can also pick a star who looks a bit like you.
As soon as you load the picture of the celebrity, the TikTok app will start a countdown. After the processing is complete, the filter will merge your face scan into the face of your celebrity lookalike.
You can even upload your video or capture one by hitting the red button/record button on your phone's camera.
What app tells you your celebrity lookalike?
Who wouldn't like to find out about their celebrity lookalike? Long before TikTok became famous, many minor apps told people about their celebrity lookalike.
After its initial release, this app was the top downloaded app for iOS and Android users. It was a free app. It had many new features that were completely new.
For example, the Gradient Photo Editor app helped people find their celebrity lookalikes.
You can find celebrity lookalikes for you and your entire family. The sheer joy in doing this is enough to keep the buzz alive. It is a lot of fun.
Recently, TikTok has joined in on the hype as well. The popular social media platform has recently launched a new filter titled "Shapeshifter Filter."
Related: How to have no profile picture on Tik Tok?
Using this filter, you can find celebrity lookalikes from the Disney world (Snow White or other Disney princesses), from the Sports landscape, Music Industry (Ariana Grande, Justin Timberlake, Brad Pitt, Mariah Carey, Taylor Swift, Winona Ryder), Hollywood (Marvel Cinematic Universe/Marvel character).
You can also find similarities with other famous people/celebrities or fictional characters.
Try different photos for different results.
Now you know how to find celebrity lookalikes on TikTok. Get started with making new TikTok videos.
How to do celebrity lookalike on Instagram?
So far, we have taken a look at how to do a celebrity lookalike filter on TikTok. But did you know you can do the same on Instagram?
Just like TikTok, there are hundreds of filters on Instagram. One such filter is the celebrity lookalike filter. If you wanted to find out your celebrity lookalike, there was no such native filter even last year. Follow the below steps to learn how to do celebrity lookalike on Instagram.
• Open Instagram.
• Tap on the (+) icon from the top corner of the home page.
• Select the "Story" option from there.
• From the next window, scroll down until you find the option "Browse Effects." (Magnifying glass/)
• Now open the effects gallery, and tap on the magnifying glass from the top right corner of the screen.

• It will take you to the effects section.
• Use the on-screen keyboard to type in "your celebrity twin" or "your celebrity lookalike.".
When you see the celebrity lookalike Instagram filter, tap on the option "Try It." (Bottom left-hand corner). This particular Instagram filter is known for its new faster comparison feature.
The latest trend on the platform is to find celebrity look-alikes. You can have great fun using this filter with your friends and family.
We hope you now know how to do the celebrity lookalike on Tik Tok and Instagram.
Was this helpful?
Good job! Please give your positive feedback
How could we improve this post? Please Help us.