Key Takeways
1. An avatar is your digital self-representation in virtual spaces, embodying your personality or character.
2. When choosing an avatar reflect your identity: Choose a name that mirrors your personality or desired virtual character.
3. Also, balance creativity and context: Be creative but ensure your name fits the digital environment.
4. When picking a name keep It simple and memorable: Opt for a name that's easy to remember and pronounce.
An avatar, is your virtual persona, a representation of yourself in online communities, games, or social media platforms. It's how you're perceived in the vast expanse of the digital universe. Choosing the right avatar name is more than just a creative exercise; it's about crafting an identity that resonates with your personality, interests, and sometimes, the character you wish to portray. Hence choosing the right avatar name is crucial. This article will provide you with a list of avatar name ideas, ensuring you find the perfect name for your digital persona.
1. Female Avatar Name Ideas
AriaStarlight
LunaMystique
WillowWhisper
SapphireDream
CelesteRadiance
AuroraWinds
IvySerenade
RubyGlimmer
JadeEclipse
VioletFrost
AmberDawn
ScarlettMeadow
BellaNova
ElaraTwilight
SeraphinaCloud
IrisNebula
FreyaGalaxy
ZaraPhoenix
LylaTempest
NylaAurora
SkyeHarmony
TianaRiver
KiaraFlame
OpheliaMoon
LyraCosmos
SiennaSunset
MayaBreeze
EsmeStarfall
NovaPetal
ZephyrBloom
2. Avatar Names with Meaning
KairosEdge (Moment of Opportunity)
ZenithSkye (Highest Point)
ElysianEcho (Blissful Sound)
OrionPulse (Hunter's Beat)
ArcadiaQuest (Utopian Adventure)
ThalassaWave (Sea Surge)
SolsticeFire (Sun's Turning Point)
HalcyonFrost (Peaceful Chill)
CelestiaRune (Heavenly Symbol)
GaiaWhirl (Earth's Spin)
PhoenixRise (Rebirth)
NimbusRoar (Cloud's Sound)
ZephyrWing (Gentle Breeze)
AuroraBlaze (Dawn's Flame)
CalypsoStorm (Hidden Power)
OrionTrail (Hunter's Path)
HeliosRay (Sun's Beam)
LunaMyst (Moon's Secret)
TerraFirma (Solid Earth)
NovaSpark (New Star)
AstraZenith (Star's Peak)
SeraphicGlow (Angelic Light)
RheaFlow (Flowing Stream)
EosDawn (New Beginning)
ChronoWarp (Time Shift)
LyricWhisper (Song's Murmur)
EdenBloom (Paradise Flower)
AtlasStride (Strong Step)
EchoWisp (Faint Sound)
NereidTide (Sea Nymph's Wave)
Related: Best Huntress names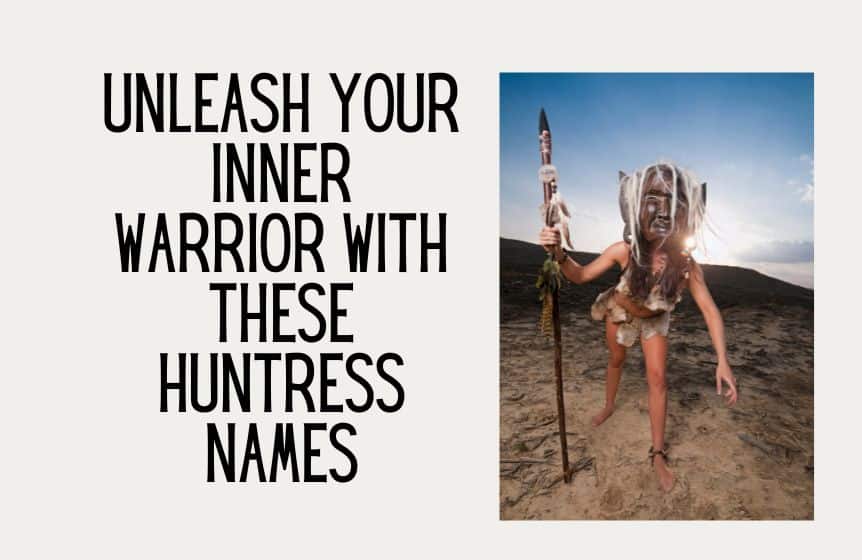 3. Cool Avatar Name Ideas
ShadowVortex
FrostByte
BlazeRunner
CyberPunk
NeonFlash
QuantumSurge
VortexReign
ThunderForge
GalacticKnight
MysticRogue
InfernoWraith
StormFury
DarkNebula
SolarFlare
IceSpecter
PhantomRift
CrimsonBlade
SkyPirate
WarpStalker
VoidWalker
StarSaber
NightHawk
FireDrake
LightningMonk
TerraShard
AquaPhantom
WindSlayer
IronWolf
ShadowMancer
GhostRider
4. Good Avatar Names
NobleHeart
PeaceBringer
TruthSeeker
LightBearer
WisdomQuest
HonorGuard
FaithWarden
GraceVoyager
ValorSage
SpiritWalker
HopeGiver
MercyHarbor
PurityHaven
JusticeBlade
LoveCrafter
TrustPilot
JoyRanger
KindnessKnight
PatienceOracle
CharityHunter
SerenityPath
FidelityRider
HarmonyDruid
UnitySeeker
BlissWarrior
ClarityMonk
ZenithPathfinder
TranquilityScout
InsightExplorer
CompassionSavior
5. Avatar Name Ideas for Boys
TitanEdge
DrakeStorm
WolfBlade
FalconRise
IronBear
ThunderLion
CobraStrike
HawkEye
PantherProwl
ViperVenom
EagleFlight
RhinoShield
TigerClaw
RavenShadow
BullCharge
SharkReef
LynxLeap
GriffinRoar
LeviathanDepth
PhoenixAsh
GargoyleGaze
MinotaurMight
KrakenSurge
PegasusWing
ChimeraFury
HydraBite
CentaurStride
GriffinTalon
BasiliskGlare
WyvernWind
6. Avatar Character Names
AangSpirit
KataraWave
ZukoFlame
TophEarth
SokkaBlade
AzulaSpark
IrohWisdom
KorraTide
MakoBolt
AsamiTech
RokuLegacy
KyoshiWarrior
SukiMoon
JetStream
YueLight
AppaCloud
MomoWhisk
RaavaLight
VaatuShadow
BumiRock
KuviraMetal
LinBeifong
BolinBoulder
JinoraWind
UnalaqIce
ZaheerAir
GhazanLava
P'LiExplosion
Ming-HuaWater
AmonRevolution
7. How to Come Up with Your Own Avatar Names
Creating the best avatar names can sometimes feel like a time-consuming process, but it's a great way to express your unique personality and interests, especially in fantasy worlds or fan fiction.
Here's a little guide to help you find the right name, whether it's for a character in a roleplaying game, a new email address, or just a cool nickname for social media.
Start with Your Interests
Begin by considering your interests. Are you a fan of "Avatar: The Last Airbender"?
Think about avatar water tribe names or avatar fire nation names. Draw inspiration from the geography of the kingdoms, the legends of the kingdoms, or the prevailing beliefs of the characters.
For example, a good avatar water tribe name might reflect the culture and weather of the water tribes, while a good avatar fire nation name might echo the fiery spirit of its people.
Use Name Generators
An avatar name generator can be a great way to get new avatar names. These tools often use algorithms to combine syllable names, creating unique nicknames and cool names.
They can be especially helpful if you're looking for something like an Inuit name or Japanese names, which are often used in shows like "Avatar: The Last Airbender."
Draw Inspiration from History and Culture
Look to the name of history heroes, the legends of the kingdoms, or even baby names for inspiration. For instance, a name like 'Agni Kai', inspired by the TV show, could be a cool name for a fiery character.
Alternatively, consider the names of public buildings, interesting places, or animal companions for more grounded, realistic names.
Think About the Character's Background
Consider the character's background – their culture, religious beliefs, and important personality traits. This can be a good reason to choose a name that reflects these aspects.
For example, a character from the water tribes might have a name that reflects their strong connection to the sea, while a character from the fire nation might have a name that signifies power and intensity.
Get Creative with Language
Use your knowledge of different languages to come up with unique names.
For example, 'Yip Yips' (from the sound made by Appa in "Avatar: The Last Airbender") could be a playful name for an animal companion. Japanese names can offer a sense of elegance and tradition, while English names might feel more familiar and grounded.
Mix and Match
Combine different elements to create original characters. For example, take a beautiful name like 'Luna' and pair it with a term that reflects the character's nature, like 'Blaze', to create 'LunaBlaze'.
This method is a great way to come up with awesome avatar names that are both meaningful and memorable.
Reflect on Personal Attributes
Think about your own traits or those of the character. Are they more like a beautiful flower or a fierce warrior? Do they have a secret tunnel of hidden depths? This can be an easy answer to finding a name that truly resonates.
Keep It Simple
Sometimes, the best way to choose a name is to keep it simple. Avoid overly complicated or long names that might be a big hassle to remember. Short, punchy names often make the best friends and are easy to recall.
Test It Out
Finally, test out your new name in different contexts. See how it feels when used in a fantasy story, a TV show fan fiction, or as part of a roleplaying game. The right name should feel like a good fit across various scenarios.
Remember, finding the perfect name for your avatar – whether it's a female character, a masculine name, or something entirely unique – should be a fun and creative process.
Don't be afraid to experiment until you find that perfect name that captures the essence of your or your character's identity.
Leave us a comment a below if you liked any of the avatar name ideas listed above.
Was this helpful?
Good job! Please give your positive feedback
How could we improve this post? Please Help us.