TikTok has recently taken its community guidelines very seriously. As the social media platform grows, TikTok users must abide by the terms of service & privacy policy. If your TikTok account was recently marked as spam, you could reclaim that banned TikTok account.
If you are an avid TikTok user, you already know the sheer number of TikTok accounts blocked in recent times.
Unlike other social media sites, like Facebook & Instagram, TikTok, a popular short-form video platform, does not inform the users why their account is getting banned.
Here is a fun fact for you, did you know last month, there were a total of 837 million active users on the platform. Due to the recent popularity of the platform, TikTok's parent company has reached a Billion dollar valuation.
Currently, Charli D'Amelio is the most followed individual on TikTok, with a whopping 130.9 million followers & millions of daily video views.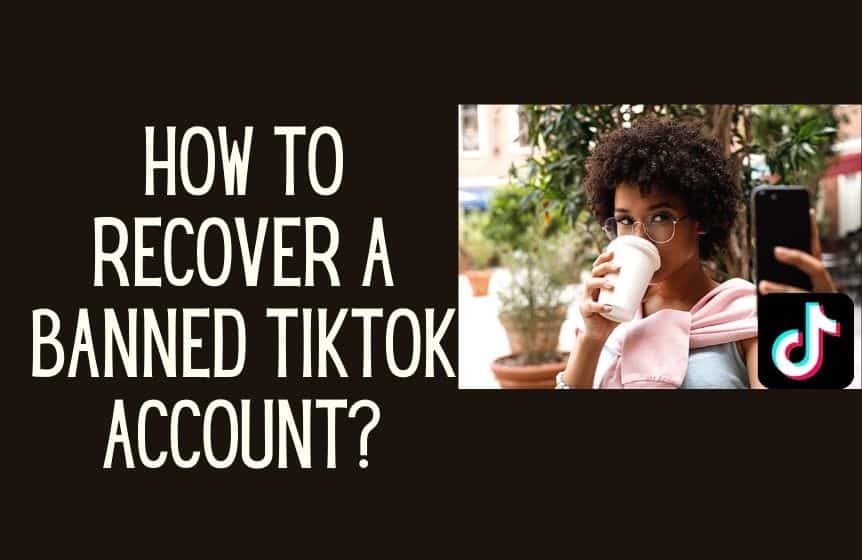 Why is my TikTok account banned?
What does every popular Social Media site have in common? They allow users to share any content with the world. They can share video content, images, or simple text posts.
Social Media has given birth to a new type of job – Content Management. It has given birth to other jobs such as Social Media Account Manager. The primary responsibility of such managers is to maintain the social media handles, interact with the audience, and share posts. These are considered content moderation jobs.
On the other hand, all major social media sites have powerful AI and even a big team of experts working to check the content shared on the platform.
The AI can quickly identify TikTok videos or content that breaches the sites' terms of use and TikTok's community guidelines.
Sites such as Facebook and Instagram rely mainly on a team of content managers. On the other hand, sites like TikTok rely mostly on AI. This makes sense, as thousands of TikTok videos are uploaded on the platform every minute.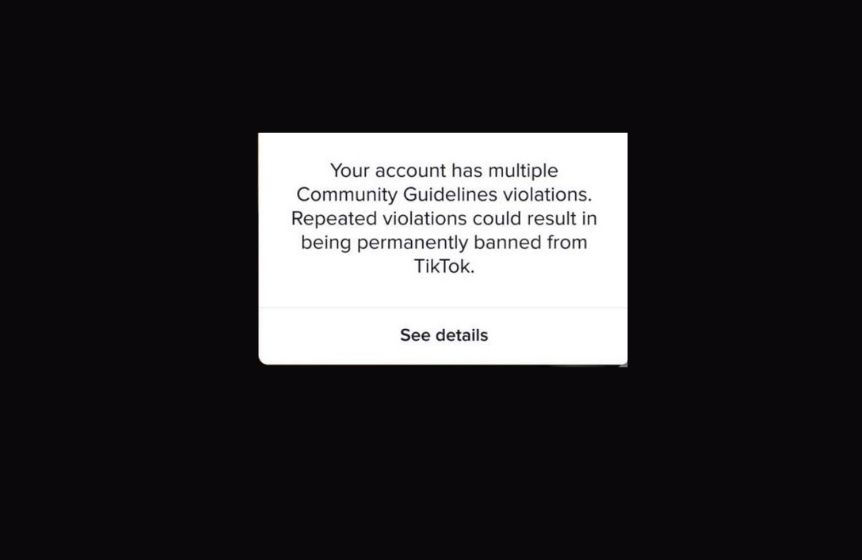 There are several reasons why you might get banned on TikTok.
At a glance, here are the major reasons.
· You are under the age of 13.
· Blackmailing other TikTok users.
· Posting violent content.
· Landing a significant number of followers in a short time.
· Sexual content.
· Spam comments.
· Spam messages.
· Posting illegal content.
These are the significant reasons why your TikTok account might get banned. These guidelines were put in place to make the platform safe for younger audiences.
If you have not done anything wrong that breaches the TikTok community guidelines, you should always reach out to TikTok's support.
How long does TikTok ban your account?
For how long your TikTok account is banned depends on the type of ban imposed on your account.
· Shadowban.
· Permanent Ban.
· Temporary Ban.
Temporary Ban
Temporary Ban refers to an imposed restriction on a TikTok account.
This mostly happens if you post spam content on the platform.
Activities that are considered spam include – posting too many TikTok videos in a short time and following too many TikTok accounts.
Shadow ban
You can still upload videos using your banned TikTok account when this happens.
However, your videos will not be featured on any list or boosted via the native TikTok algorithm.
Furthermore, when your TikTok account gets Shadowbanned, TikTok might remove the hashtags from your TikTok videos.
The duration of a TikTok shadow ban is 14 days (Two Weeks). During these 14 days, you can still post videos on the platform, but do not expect to get as many views as you used to earlier.
How will you know if your TikTok account is under Shadowban?
A clear indicator of this is if you start to receive more drop-in views. Also, if you can't find your video using the associated hashtags, know that you are under shadowban on TikTok. 
Related : Recover deleted Tik Tok videos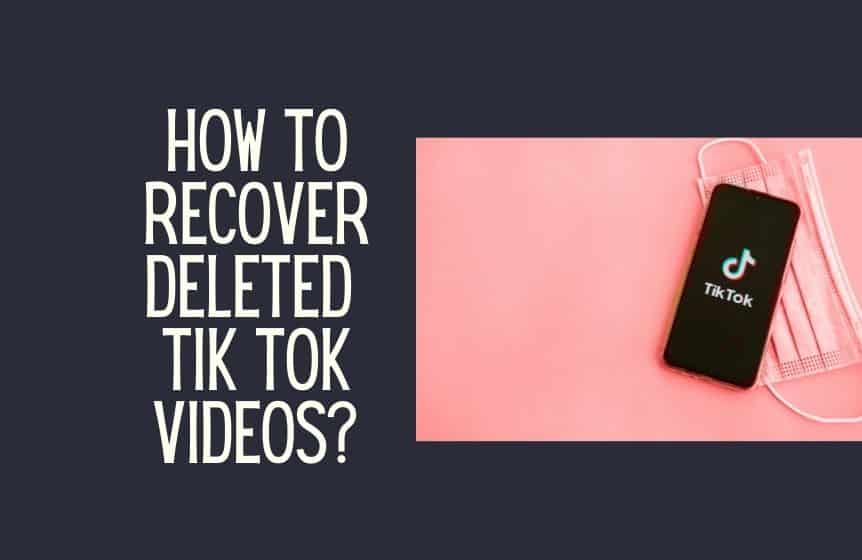 Permanent ban
The next type of ban on TikTok is known as a permanent ban.
If you have previously breached any community guideline on TikTok or reported by multiple followers, you can get permanently banned on the platform.
If your TikTok account gets banned, you will get the notification 'Your account was permanently banned due to multiple violations of our community guidelines." every time you try to log in to your TikTok account.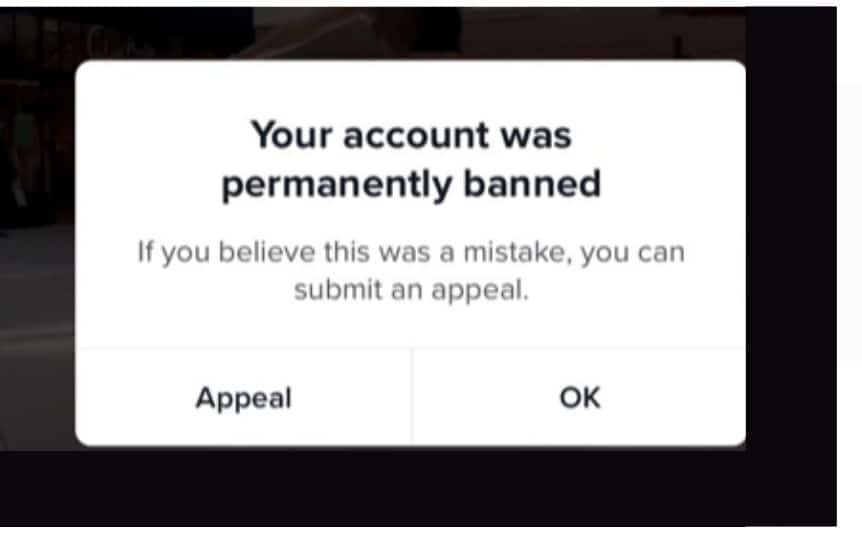 How to get a banned account back from TikTok?
Did your TikTok account get banned? If yes, here is how you can reclaim your banned TikTok account.
To submit an appeal:
1. Open the notification.
2. Tap Appeal.
3. Follow the instructions provided.
Along with appealing to recover your banned TikTok account, you can also appeal to retrieve any video taken off the platform by TikTok.
To recover a banned TikTok video, here is how you can post an appeal. 
1. Open the notification from your TikTok DM inbox.
2. Open the notification option.
3. Select "Submit an appeal."
4. Follow the provided instructions.
How to contact TikTok about a banned account?
To keep your TikTok account safe, you should follow several safety measures.
Always associate an email address or a phone number with your TikTok account.
This way, if your account is ever hacked or compromised, you can recover them using your associated number or email.
The second measure is always to have two-factor authentication turned on. And lastly, always use a strong password. 
You can try to contact Tik Tok by visiting their help center and getting more information about your banned TikTok account.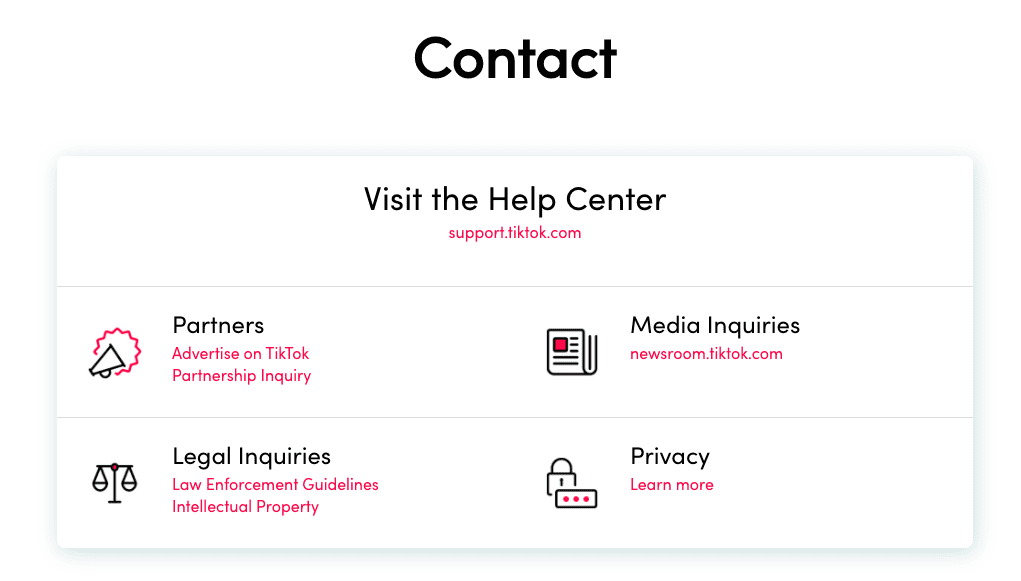 How to appeal for a banned TikTok account?
According to a statement by a TikTok spokesperson, TikTok tries to keep the platform safe, fun and entertaining for all users. It has clear guidelines on violent extremism, harmful content, harassment, minor safety, graphic content, hateful behavior, hate speech, and others.
If you breach any community guidelines, you can land a banned TikTok account.
To submit an appeal:
1. Open the notification.
2. Tap Appeal.
3. Follow the instructions provided.