Originally, clowns were known for their theatrics at the circus. They had different clown names according to their silly stunts and acrobatics; they had different clown names, making them family favorites.
Little has changed in terms of their popularity, but nowadays people view clowns as more than just comedians in the circus. They get featured in movies, sometimes as funny characters in family-friendly shows, and in horror films where clowns are nightmarish figures you would never wish even your worst enemy to meet.
Clowns have also been featured in several games. This shows that our culture is dazzled by clowns. To find an awesome name for your favorite clown characters, especially in games, I have compiled a huge list of clown names you can pick from.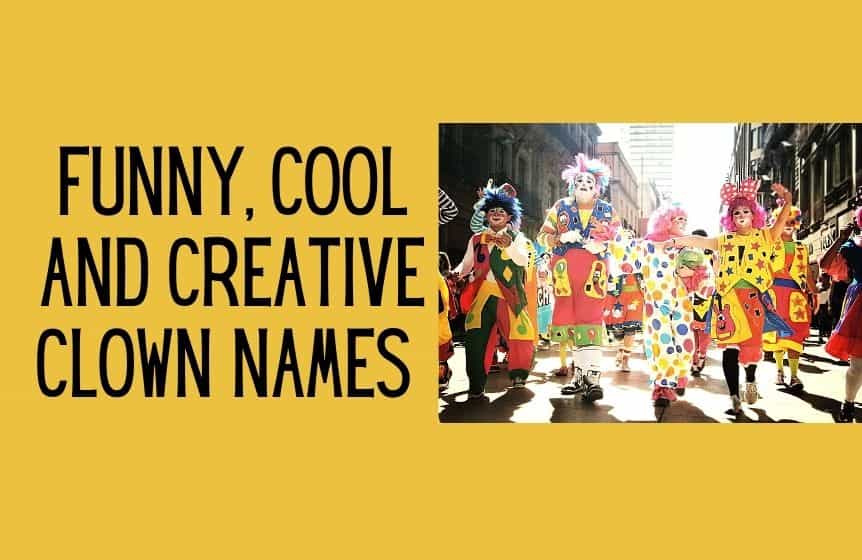 Funny clown names
Because clowns were the original comedians, we start the list with funny clown names. Do you have that extremely funny character, yet you don't have the proper name to call them?
Well, wonder no more and pick one from below:
Cornflake
Crafty
Lala
Tiny
Barb
Oddball
Tatters
Curly
Knickknack
Feathers
Grubby
Tubby
Slice
Dazzle
Envy
Minstrel
Patches
Scarecrow
Bones
Pog
Craven
Smile
Wiggle
Shaky
Poodles
Wry
Bonzo
Happy
Foamy
Flaky
Grouchy
Jumbo
Sloppy
Crispy
Related : Fun Kahoot names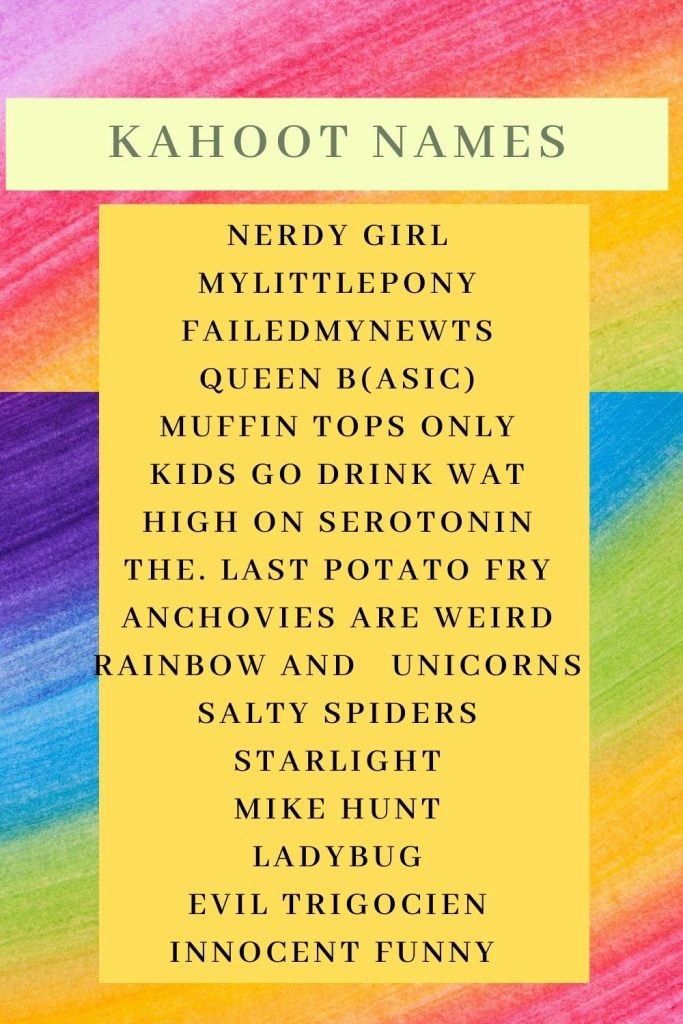 Sparkles
Zippy
Lollypop
Crabb
Griefer
Skittles
Cupcake
Sugar
Jimbo
Hissy
Chubby
Koko
Coil
Pockets
Twinkles
Pickles
Evil clown names
If you love those creepy clown characters seemingly sent straight from hell, then you can look for evil clown name from this list:
Smoggy
Coarse
Impulse
Meaty
Queasy
Juicy
Chain
Bluster
Murky
Naughty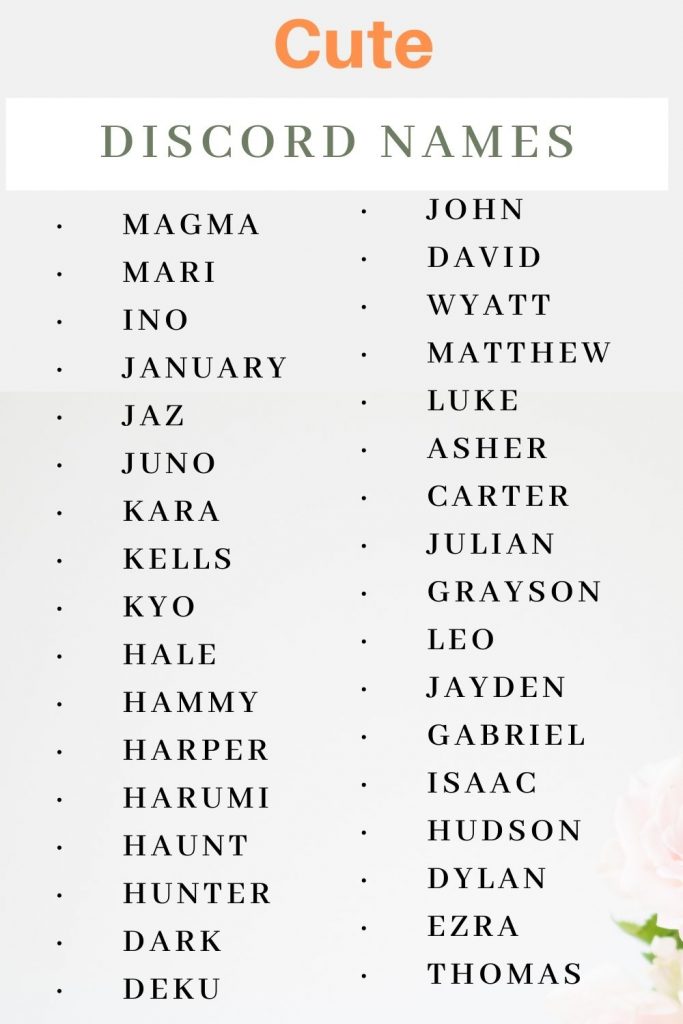 Creative clown names
This is a long creative list of clown names that will show your friends how hard you thought to come up with a clown name. You can even share with a gaming pal for their clown characters:
Buttons
Casey
Calamity
Buttercup
Clarabell
Baggy Britches
Blinky
Bingo
Bozo
Candy
Crafty
Buffoon
Chuckles
Clueless
Bam Bam
Chocko
Boom Boom
Cookie
DinkyDitso
Blossom
Chubby
Bronco
Dumpling
Dumpty
Chester
Bim Bam
Badin
Buddy
Dimples
Bimbo
Dazzle
Dusty
Buffo
CupCake
Dazzler
Binky
Digger
Crackpot
Daffy
BonBon
Droopy
Clicker
Bobo�
Charlie�
Buster
ChooChoo
Baggy
Dumbo
Doodles
Daisy
Smeraldina
Shorty
Tootsy
Petal 
Tatters
Scruffy
Lollypop
Scooter
Hano 
Tickles
Pedrolino
Pagliacci 
Tipsy
GoGo
Semar
Kicker
Skippy
Happy
Harlequin 
Giggles
Jester
Smarty Pants
Kilmo
Harlequina
Jingles
Loko
Jimbo
Kinky
KnicKnac
Smiley
Skittles
Shotgun
Pierrot
Pickles
Kinko
Shalimar
Loopy
Patches
Pantalone
Glitterbug
Shaggy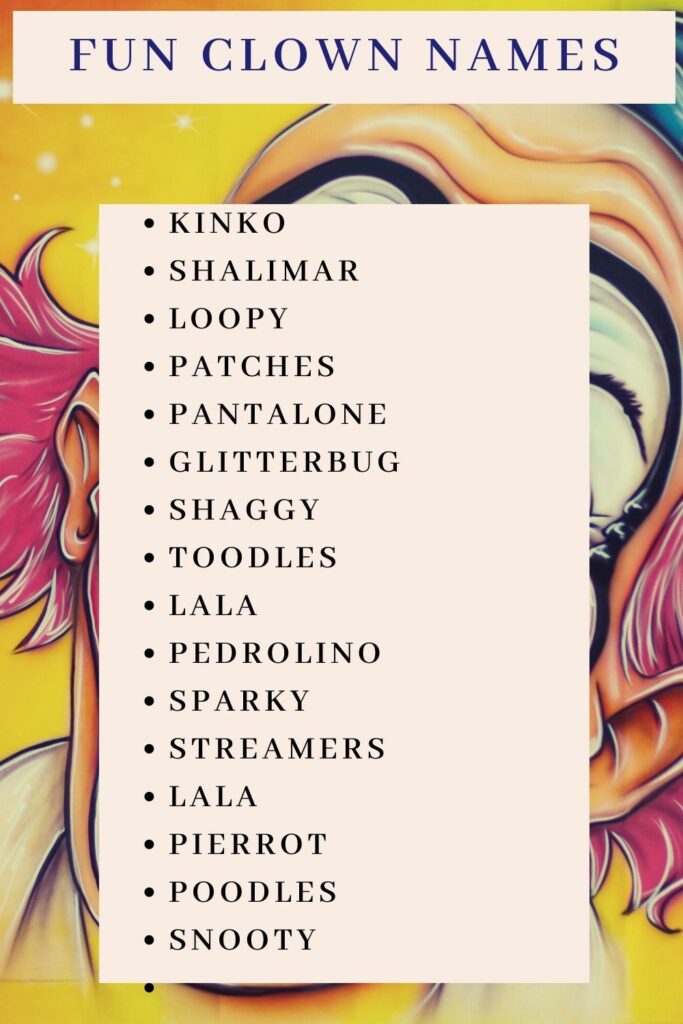 Toodles
Lala
Pedrolino
Sparky
Streamers
Lala
Pierrot
Poodles
Snooty
Popcorn
Snuggles
Patches
Squishy
Sparkles
Pickles
Spanky
Snickers
Pumpkin
Petal 
Popsy
Puddles
Squeaky
Pantalone
Pogo
Pagliacci 
Pockets
Stitches
Sunshine
Loko
Lollypop
Loopy
Lucky
Lulu
Harpo
KoKo
JoJo
Heckles
Jester
Jumbo
Joey
Hano 
Kranky
Related : Creative contact name ideas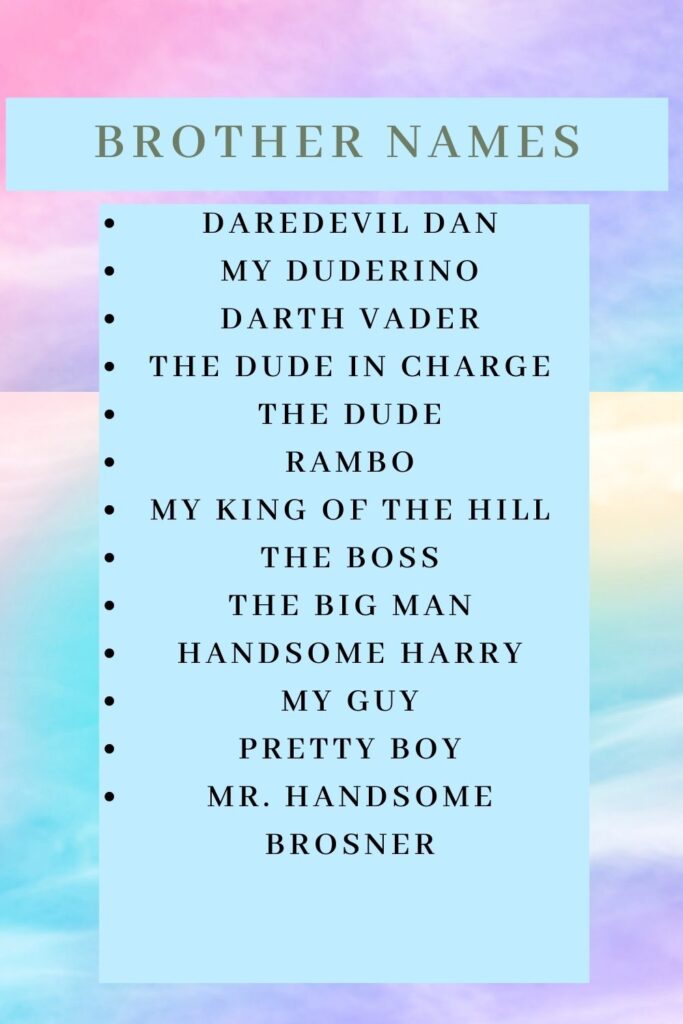 Happy
Koshare
HoBo
Krusty
Kornflake
Jingles
Jimbo
Harlequina 
Harlequin 
Humpty
Female clown names
If you have a female clown character or you are a gamer girl, here is a list of female clown names and their meanings:
Ah-choo: This clown name is inspired by the sound of a sneeze.
Buttercup: An English-inspired name meaning a yellow wildflower.
Binky: This is a clown name inspired by a baby's toy or dummy.
Calamity: A disastrous clown.
Chubby: A cute name for a clown who is big and heavy.
Coco: This girly clown name is inspired by the chocolate bean.
Candy: Inspired by a candy; sweet and sticky.
Daisy: This lady clown is named after the daisy flower.
Cupcake: Sweet and happy.
Daffy: This means silly; a clown is named Daffy for her silly stunts.
Dimple: Represents joy and happiness.
Giggles: Suits a happy giggling clown.
Smeraldina: This cute clown name means bright greenstone.
Harley Quinn: Named after a character from the movie 'Batman'.
Luna: This clown name is inspired by the Spanish name for the moon, Luna.
Sunshine: She lights up the place because her name is inspired by the sun.
Molly: Inspired by an American name for an illicit drug.
Wally: A clown name for one who acts foolishly.
Digger: A gold digging clown.
Gogo: A clown name inspired by a style of dance called gogo.
Related : Snapchat names for your best friend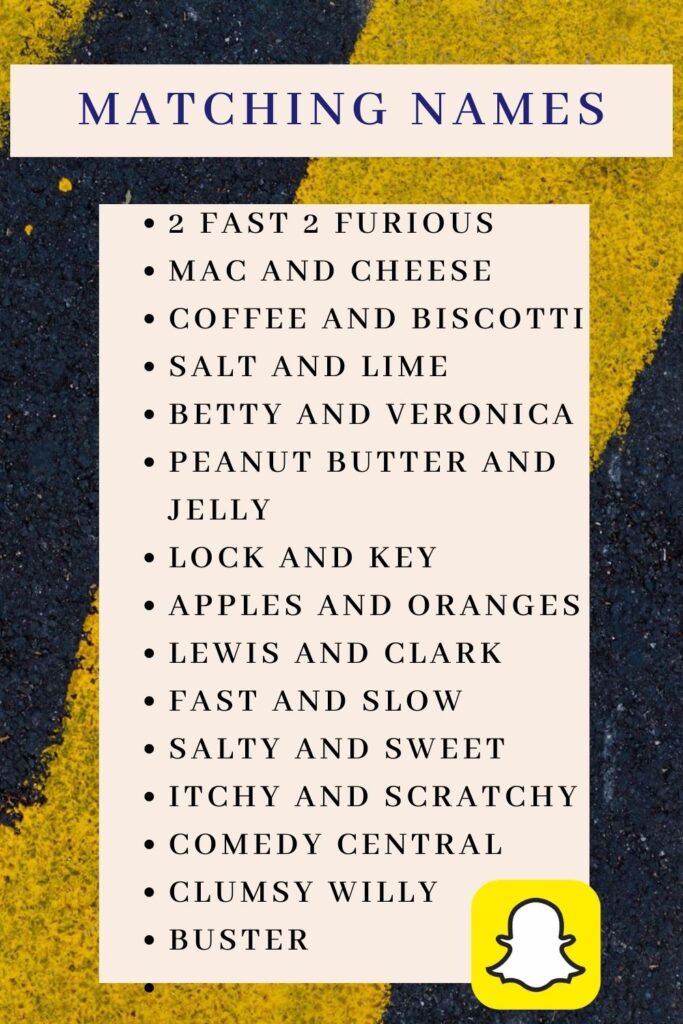 Dumpling: A clown name inspired by the tasty dish.
Lollypop: A clown name that is given to one who is sweet in nature.
Pumpkin: Apart from the plant, the name means 'sweetheart.'
Lala: Cute clown name meaning tulip.
Koko: The clown name comes from the word cuckoo's figurative use, meaning crazy.
Lucky: This clown name means fortunate. Perfect for a lucky lady clown.
Jojo: This clown name is inspired by the American name for girls born on Monday.
Noodles: Apart from the dish, the name also means stupid and is a perfect clown name for one who acts silly.
Pickles: This cute clown name is inspired by' pickles's delicacy.
Here are some more cute female clown names:
Measly
Bee
Duckie
Booboo
Augustus
Alfie
Bogus
Joy
Ditso
Anguish
Lulu
Molly
Venom
Toodles
Giddy
Lumpy
Bongo
Mickey
Patch
Binky
Topsy
Bruiser
Snickers
Marble
Choochoo
Bobo
Squishy
Jaunty
Tootsy
Blossom
Junior
Buttons
Whistle
Sparkle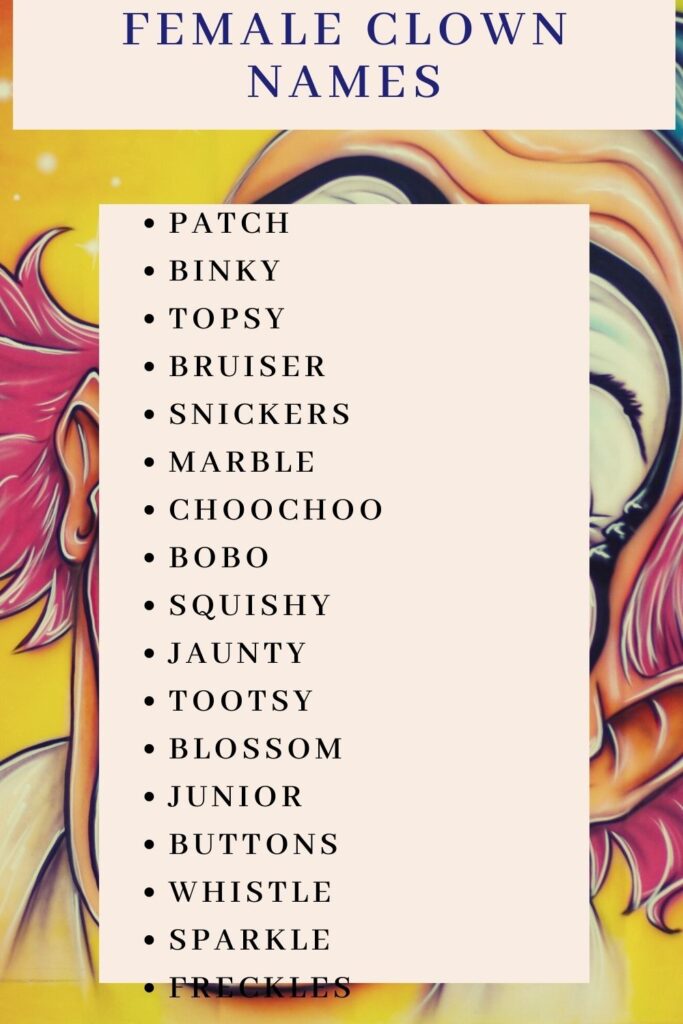 Freckles
Bingo
Bonbon
Juicy
Scruffy
Loofy
Grimy
Tickle
Bronco
Flutter
Rowdy
Buffo
Good clown names
Squishy
Pancake
Scooter
Snickers
Popsy
Jingles
Raffles
Noodles
Lucky
Jimbo
Flower
Britches
Patch
Bee
Dusty
Pogo
Bam Bam
Squigley
Beebee
Buttercup
Boom Boom
Goofy
Luna
Zeppy
Augustus
Junior
Daffy
Vagabond
Buffoon
Related : Awesome alliance names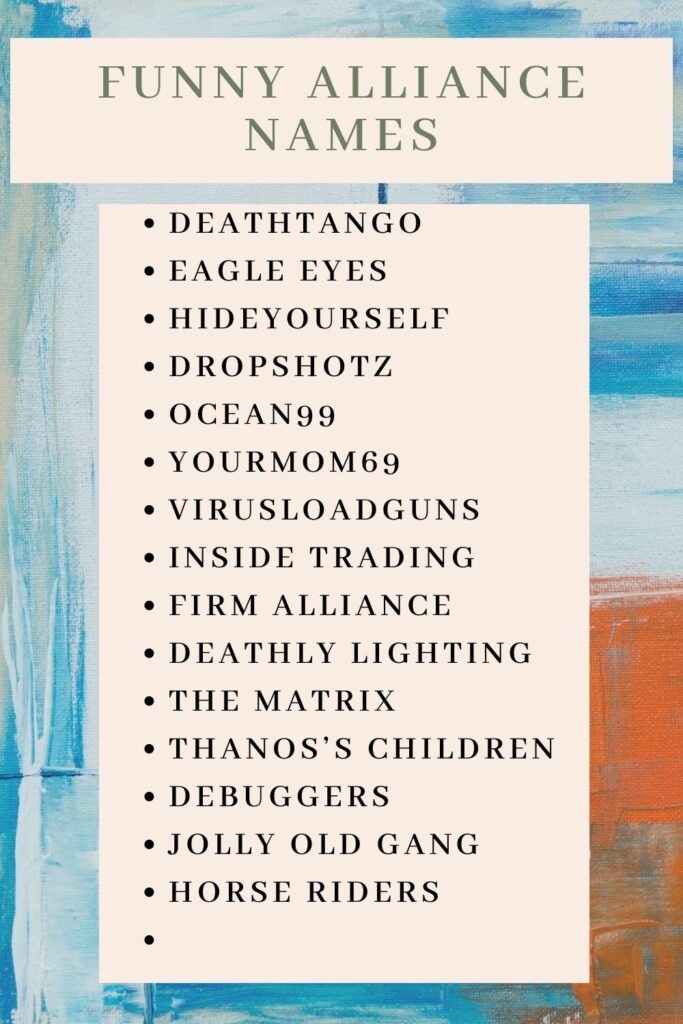 Soots
Waldo
Pitch
Wrath
Shade
Sulky
Chuckles
Ceit
Skippy
Antsy
Witty
Snoots
Riddles
Pumpkin
Jester
Nanners
Digger
Clumsy
Moldy
Humpty
Frosty
Popsy
Puddles
Chemic
Dinky
Echo
Jojo
Crazy
Dumpty
Tickles
Squeaks
Bashful
Error
Chester
Sparky
Dumpling
Yoyo
Jingles
Scaly
Kicker
Casey
Clueless
Raffles
Googles
Lucky
Joey
Noodles
Boom Boom
Sassy
Britches
Baggy
Loopy
Shorty
Host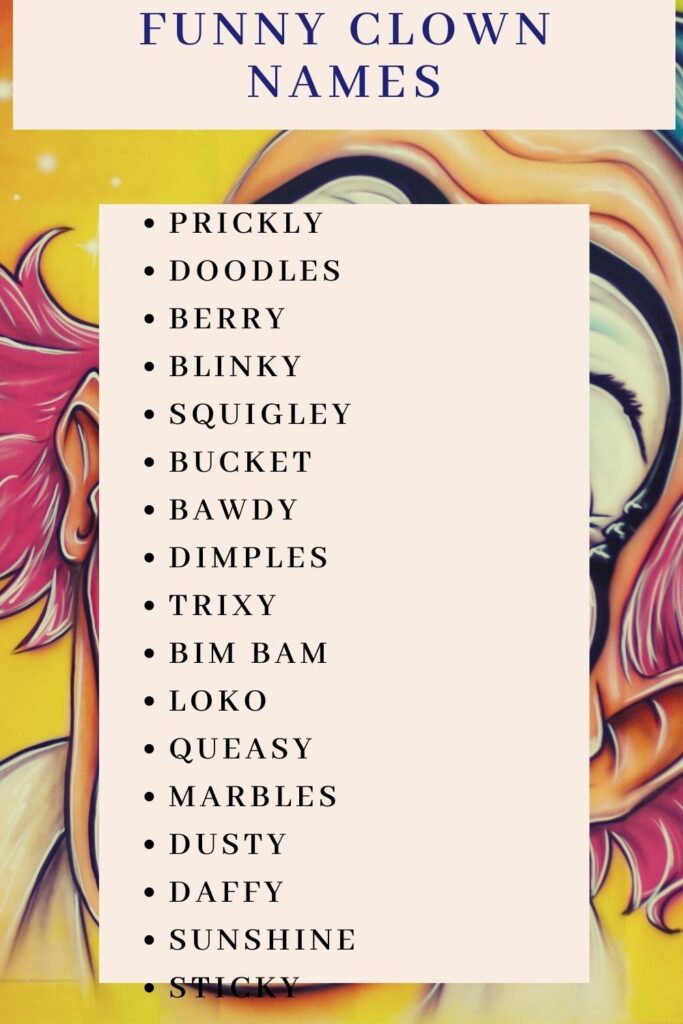 Buster
Fickle
Murky
Buddy
Giggles
Cheeky
Candy
Prickly
Doodles
Berry
Blinky
Squigley
Bucket
Bawdy
Dimples
Trixy
Bim Bam
Loko
Queasy
Marbles
Dusty
Daffy
Sunshine
Sticky
Barrage
Cheery
Ruffles
Zeppy
Dimple
Sparks
Glib
Velvet
Wiggly
Scary clown names
This is for your scary clowns. The stuff of nightmares, if that is your cup of tea:
Bogus
Sweaty
Shaggy
Soggy
Woe
Bity
Screech
Bitter
Plump
Slice
Smash
Vagabond
Grouchy
Grief
Stroke
Arid
Envy
Noisy
Related : Fun clan names ideas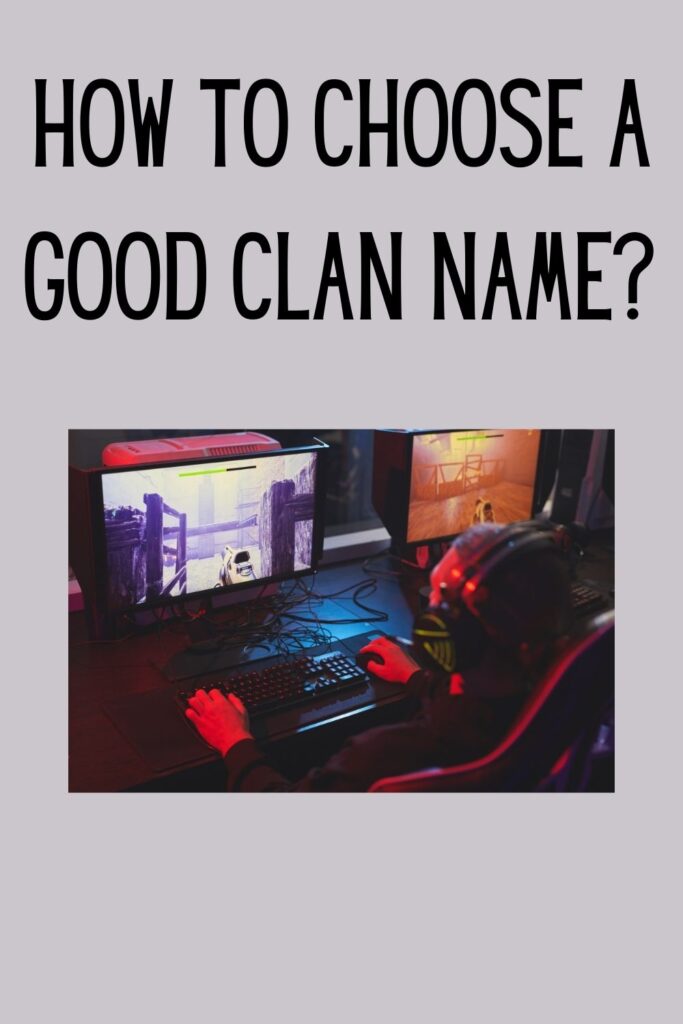 Famous clown names
Below are some of the famous clowns in our culture that have hugely influenced the loving and hating of clowns. They are the main inspiration in the creation of modern clown games:
Pennywise: This is one of the scariest clown characters in history. He is the main character in the horror movie classic 'IT'.
Ronald McDonald: You must admit that the clown character representing the fast-food chain is really scary. This clown character was created by Willard Scott.
Grock: This clown is remembered as the original clown, aka King of clowns. He performed in the circus as an acrobat since 1903.
Bozo: This was a very popular clown created to entertain young children and was featured in several television programs. The name originates from as early as the 1920s.
Lou Jacob: Performed as a clown in the circus for more than 60 years.
Krusty: This is the clown in the popular comedy show 'the Simpsons.
The Joker: In the Batman movies, the joker was Batman's worst nightmare and freakishly evil clown with a burst of laughter that would send chills down your spine.
Beebee
Snuggles
Shadow
Wally
Shaggy
Flower
Bimbo
Milo
Luna
Chem
Loof
Daisy
Buttercup
Fluffy
Harpo
Grief
Clarabell
Drabby
Bam Bam
Flopsy
Coocoo
Dim
Flavor
Imp
Kaput
Choco
Ah-Choo
Goofy
Jazzy
Dazzler
Gogo
Scooter
Pancake
Charlie
Boxy
Exit
Blink
Mittens
Ichor
Dimdim
Miko
Floppy
Giggle
Hollow
Clown names for boys
Here is a list of clown names for boys with their meanings:
Alfie: The name means 'wise.'
Auguste: This is a clown name with a German origin meaning 'majestic.'
Badin: Inspired from an Arabic origin, this clown name means light-hearted.
Bobo: It simply means to be stupid or crazy.
Chester: This is an old English name meaning fortress or camp.
Eckles: Another word for a woodpecker.
Dumpty: Remember the nursery rhyme Humpty dumpty? The egg-shaped character inspires this clown's name.
Glitterbug: Simply means 'a handsome man'.
Ernie: This German clown name means serious.
Hano: This is a Japanese-inspired clown name meaning 'leafy field.'
KnickKnack: This clown name is very popular and means a decorated object.
Loppy: Means awkward.
Jester: Clown name means someone with amusing stories.
Patches: It is an English name meaning to have huge differences from others.
Shalimar: is a clown name meaning the place of love.
Pierrot: This is the French word for a clown.
Waldo: Means having God's power.
Shorty: Means a short person and can be given to a short clown.
Skip: This is an American sea captain.
Jimbo: Nickname for Jim and a great clown name.
Happy; Clown name given to a joyful clown.
Smarty Pants: This is a perfect clown name for someone with clever pranks.
Smiley: This is the clown name for one who can give you nightmares with their weird grin.
Toodles: Means goodbye. Perfect for an evil clown name.
Yoyo: Chinese inspired clown name meaning friendly
Conclusion
Evidently, clowns are here to stay with us. Whether they will be good clowns to entertain the kids or the freaky ones we run away from, we are used to their clowning, which makes clown characters in games so appealing.
Choose one or multiple names in the exclusive list above if you have multiple clown characters.