Who says learning can't be a bundle of fun? In the digital playground, free online games for 4 years old are transforming learning into a thrilling adventure. From zipping through math puzzles to painting colorful masterpieces, these games can sharpen cognitive skills and unleash creativity in young minds.
The games we have selected below are free to start with but in order to unlock more features or game you will need to pay for it. However, the free feature is a good starting point for you to know if your child enjoys playing the game before paying for it.
Before we dive into free games for children, let's first look at how to choose the right games for your kids.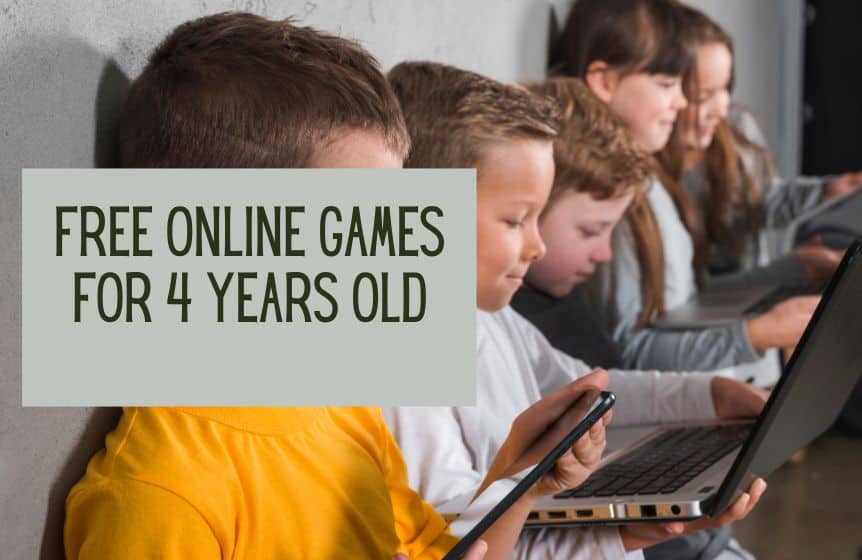 How to choose the right game for kids:
Choosing the best online game for your child can feel like navigating a digital labyrinth, but don't worry – with a few helpful hints and tips, you can make an informed decision. Here are some things to think about before downloading an app for your child :
Determining Age Appropriateness
First things first, always consider the age groups. Is the new game suitable for your 4 year olds, or is it more fitting for older kids? Many of the best apps will list the appropriate age group, helping you make the right decision.
Seeking Educational Content
There's a wealth of educational apps out there, serving as a great way to introduce new things to your children. The best of these balance fun and learning, developing problem-solving skills and creative problem-solving abilities through engaging content.
Attractive Themes and Aesthetics
Pay attention to the game's theme and aesthetic. Are the colors bright and appealing? Does it include your child's favorite characters, be it princesses or Star Wars heroes? Games with familiar themes can be more engaging and fun for children.
Balancing Cost and Content
Remember, free kids games or free toddler games can be great if you're just introducing your child to the world of video games, but watch out for in-app purchases. Many free versions might have additional content locked behind a paywall, potentially requiring a monthly subscription.
Ensuring Safety and Healthy Gaming Habits
Consider games with a time limit feature to ensure your child isn't spending excessive amounts of time on their device. Also, keep an eye out for games with messaging features, which would need monitoring to ensure safe interactions.
Choosing Games for Special Occasions
Planning a road trip or a long journey? This might be the perfect time to introduce a new game or game app that could keep your child engaged throughout the journey.
Remember, the goal is to spend quality time together and have fun, whether you're playing an outdoor game, a computer game, or an exciting round of Fruit Ninja. With a little help and careful research, you'll find the best free games that suit your child perfectly.
Related : How to check if a game is age-appropriate?
Embark on a Fun Learning Journey with Free Educational Games
Spark curiosity and fuel imagination with these delightful free online games for 4 years old and above.
If you do not want to go through each of the game then our recommendation is Khan Academy for Kids. You do not need to pay to unlock any of its feature. It is definitely the favorite app in our home.
PBS Kids Games (Apple & Google Play Store): Jump into a world of learning with Daniel Tiger and Sesame Street pals. Unlock extra fun by subscribing for $4.99/month. PBS kids Games.
ABCmouse.com (Apple & Google Play Store): Turn learning into an exciting journey through various subjects with the full version at $9.95/month. ABCmouse.com
Animal Jam (Apple & Google Play Store): Discover animals, explore nature, and become a protector of the wild for $6.95/month. Animal Jam
Nick Jr. (Apple & Google Play Store): Solve puzzles with your favorite Nick Jr. characters. Nick Jr.
Starfall.com (Apple & Google Play Store): Dive into a world of phonics and early reading skills for just $35/year. Starfall.com
Budge World – Kids Games & Fun (Apple Store): Meet popular characters while learning and playing in various mini games. The full version costs $7.99/month. Budge World
Khan Academy Kids (Apple & Google Play Store): Embark on a comprehensive, fun-filled educational journey with this free app. Khan Academy Kids. This is definitely our favorite game.
Conquer the Code with Free Coding Games for Kids
Charge into the world of coding with these interactive apps that combine learning with fun-filled adventures:
Related : 10 things you can do right now to keep your children safe online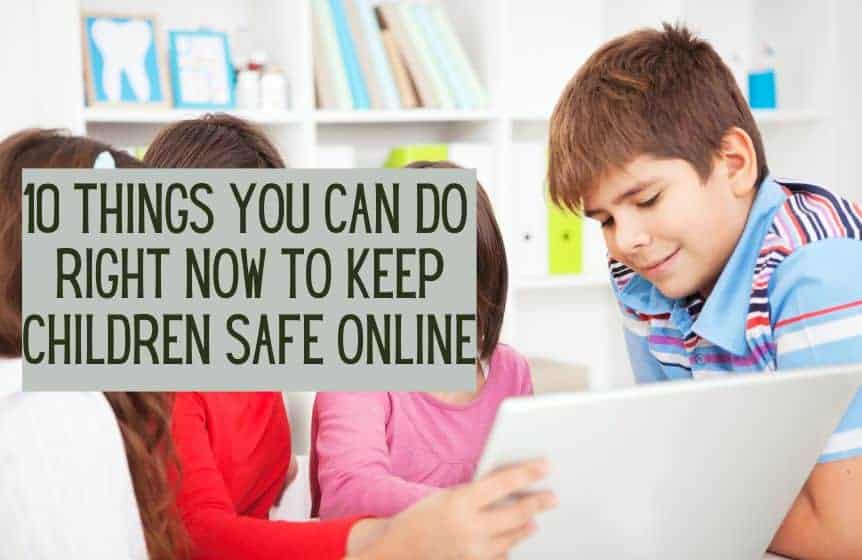 Paint the Town with Free Arts and Creative Games for 4 Years Old
Unleash the artist in your child within with these colorful and creative games:
Drawing for Kids Learning Games for Toddlers (Google Play Store): Let your child express their creativity in this colorful game. The full version with additional tools and features costs $2.99. Drawing for Kids
Hello Crayons (Apple Store): Turn your device into a digital canvas for your little Picasso. This is a free app. Hello Crayons
Toonia Colorbook (Apple Store): Dive into a world of colors and patterns. The full version offers over 160 coloring pages for $2.99. Toonia Colorbook
Toca Hair Salon 4 (Apple & Google Play Store): Let your child become a virtual stylist in this free app, while boosting their fine motor skills. Toca Hair Salon 4
Kaleidoscope Drawing Pad (Google Play Store): Draw amazing kaleidoscope patterns. The full version with extra features costs $2.99. Kaleidoscope Drawing Pad
Color Band (Apple Store): Create music while drawing and coloring, making it a fun way for young minds to understand different shapes and colors. The full version costs $2.99. Color Band
Mussila Music School (Apple & Google Play Store): A wonderful way to introduce musical concepts and notation to kids. Upgrade to the full version for $4.99/month. Mussila Music School
Little Fox Music Box (Apple & Google Play Store): Join the little fox on a musical journey for $3.99. Little Fox Music Box
Magic Piano by Smule (Apple & Google Play Store): Unleash musical creativity with this fun app. The full version for $7.99/week includes additional songs. Magic Piano by Smule
Loopimal by Yatatoy (Apple Store): This game allows kids to create music using fun, animated characters. The full version costs $3.99. Loopimal by Yatatoy
Blast through Numbers with Maths Games for Kids
Turn math problems into thrilling quests with these games. Here are some of the best free online games for 4 years old. Alot of the games are free to start with but unlock more feature they have a paid version.
Elmo Loves 123s (Apple & Google Play Store): Join Elmo on a math-filled adventure. The full version offers additional numbers and games for $4.99. Elmo Loves 123s
Todo Math (Apple & Google Play Store): Jumpstart your child's math journey. The full version offers more advanced activities for $6.99/month. Todo Math
DragonBox Numbers (Apple & Google Play Store): Get kids excited about numbers with this game. Unlock more puzzles for $4.99. DragonBox Numbers
Quick Math Jr. (Apple Store): This game makes learning maths an exciting game. The full version, available for $7.99, includes more advanced maths skills. Quick Math Jr.
Math Tango by Originator Inc. (Apple Store): Join this number-filled adventure with additional math problems available for $4.99. Math Tango
Bud's Number Garden (Apple & Google Play Store): Discover numbers and learn basic arithmetic in a playful garden environment. It's free! Bud's Number Garden
Egghead Planet's Kids Math Games (Apple & Google Play Store): Hone math skills while exploring new worlds. The full version provides additional levels for $3.99/month. Kids Math Games
Marble Math Junior (Apple & Google Play Store): Navigate mazes while practicing math concepts in this fun game. The full version is available for $3.99. Marble Math Junior
Math and Sorcery – Math Battle RPG (Apple & Google Play Store): This game combines math drills with an RPG-style battle system. More levels and challenges can be unlocked for $1.99. Math and Sorcery
Slice Fractions (Apple & Google Play Store): This app provides a fun introduction to fractions. The full version provides more puzzles for $3.99. Slice Fractions
King of Math Junior (Apple & Google Play Store): Become the King of Math by solving engaging puzzles. More challenges and levels can be unlocked for $1.99. King of Math Junior
And there you have it – an exciting list of free online games for 4 years old that turn screen time into quality learning