With Apple Airplay, you can improve your streaming experience by knowing how to Airplay on Roku devices. You can stream your favorite content on your iPhone and watch it on your big screen Roku Tv.
Or play your jazzy tunes, share personal photos on your iPod touch and listen to them on your surround system using airplay.
This article will look at how you can cast your music or videos and other media from your ios device to your Roku devices to enjoy better streaming with your gadgets.
What is Airplay?
Airplay is a casting feature on Apple products and is also available on Apple TV. The Apple airplay enables you to stream media from your iPhone, Mac,iPad, or iPod touch to other compatible Roku devices.
Roku users can share their music, videos, and photos from your ios device to your tv screen.
With your iPhone, Mac, or iPad, you can get airplay to Roku directly within streaming apps or websites like HBO Max and Hulu.
Alternatively, you can use the screen mirroring option from the control center of your ios device to your Roku or from your Mac's menu bar.
Related : How to stream from phone to Roku?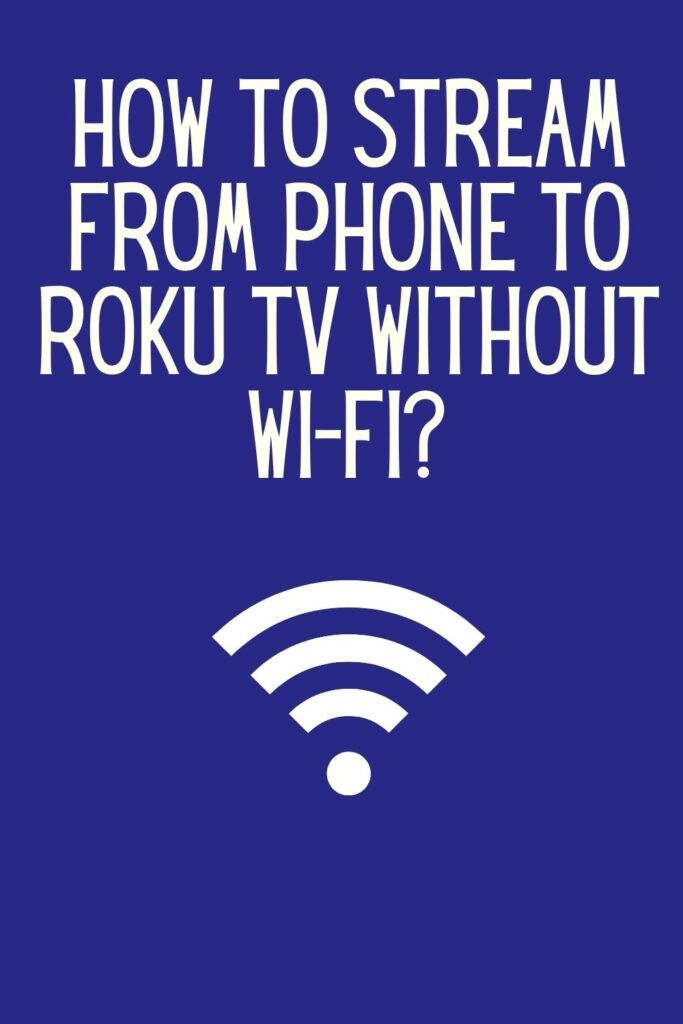 Do Roku TVs support Airplay?
It is essential to know whether your Roku Tv or device model supports airplay since not all of them support it. To know your Roku model, go to the home screen and select 'Settings' >'system' > 'about.'
The following Roku models support airplay, using Roku OS 9.4 and above:
Roku TV models Axxxx, Cxxx, CxxGB, and 7xxxx (where x is the model number.)
Roku streaming smart stick+ models 3810 & 3811
Roku Premiere models 3920 & 4620
Roku stream bar model 9102
Roku stream bar pro model 9101R2
Roku Smart Soundbar models 9100 and 9101
Roku Express 4K model 3940
Roku Express 4K+ model 3941
Roku Ultra models 4600, 4640, 4660, 4661, 4670, & 4800
Roku Ultra LT model 4662
Also, these devices running Roku OS 10.0 and above:
Roku TV model Dxxxx and 8xxxx (where x is the model number)
Roku HD model 3932
Roku Streaming Stick models 3600, 3800, and 3801
Roku 2 models 4205 and 4210
Roku 3 models 4200, 4201, and 4230
Roku Express models 3900, 3930, & 3801
Roku Express+ models 3910 and 3931
How to Airplay on Roku TV?
The first thing you'll have to do is to set up airplay on your Roku tv by following the steps below:
Ensure your Apple device and Roku Tv are connected to the same wi-fi networks.
Turn on airplay on your Roku device:
In the Roku home, go to 'settings.
Scroll on the Settings menu and select 'Apple Airplay and Homekit.'
Set Airplay to 'on.'
Depending on the mobile app, you can now airplay from your ios device to Roku, as there are several third-party apps you can use. We'll show you some of the most common apps being used and see how to Airplay on Roku using those apps
On the bottom-left corner of your Roku tv, tap the 'Devices' icon.
You should now see a 'Listening on' menu. Select 'Airplay or Bluetooth.
Select the name of your Roku tv.
2. Using the photo's app:
On the bottom-left corner of your phone screen, tap the 'Share' icon.
Scroll the Share menu and choose 'Airplay.'
In the pop-up, select the name of your Roku tv.
3. Using the apple music app
At the bottom center of your screen, an icon has three circles with a triangle underneath. This is the Airplay icon and tap on it.
Now select the name of your Roku tv.
4. Using mobile streaming apps like HBO Max, Hulu, Amazon Prime video, or other streaming apps:
Play the video you want to watch on the mobile app.
You will see an icon at the top of the video screen, which resembles a square with a triangle underneath. (This is the Airplay icon). Tap on the icon.
Choose your Roku tv from the list that pops up.
Related : How to watch Twitch on Roku?
How to cast from iPhone to Roku?
You can cast your media (Music, photos, videos) from your iPhone to Roku using the Roku app. Here's how :
Download the Roku app from the Apple app store and install it on your iPhone.
Launch the Roku app and tap on 'Devices' at the bottom of your screen.
Now choose your Roku device from the list that pops up.
Select 'media'
You can now choose the videos, music, or photos that you want to cast.
How to Airplay from Mac to Roku?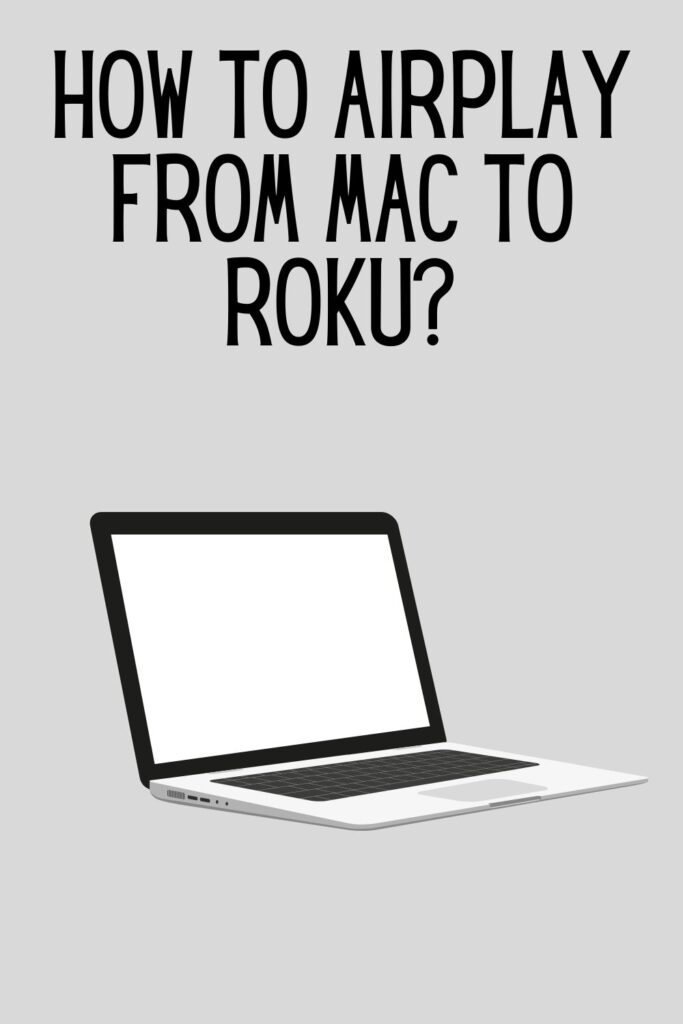 You can use airplay the content on your Mac to your Roku using these easy steps:
Check to see if the Airplay option is turned 'on.' If the airplay icon (Square with a triangle underneath it) is not on the menu bar at the top of your screen, go to system preferences, then select 'Displays.'
On the display page, scroll to the bottom, and you'll see a box written 'Show mirroring options in the menu bar when available. Tick on the box.
Click on the Airplay icon, which is in the menu bar, to select your Roku device. If a passcode appears on your Roku screen, enter the code that will pop up on your Mac.
Your Mac screen will now begin mirroring your Roku screen.
How to fix Roku airplay not showing up on iPhone?
Airplay issues might be because of wi-fi network problems or temporary glitches on Roku, but as long as your ios device supports airplay, there are easy fixes to the issues.
Restart your Roku: A simple restart can resolve several temporary issues. Ensure that you wait for a few seconds after power down before turning it back on.
2. Restart your Router/modem: the issue might be related to your network connectivity since airplay relies on the wi-fi network. Restart your router/modem and ensure both your devices are connected to the same wi-fi network.
3. If you are mirroring your screen to Roku using airplay, ensure that screen mirroring is set up correctly.
4. Follow Apple support's suggestion that your Airplay devices are in range with each other, and both devices are updated to their latest version, then restart the devices.
5. As a last resort, you can reset your Roku, which will fix issues on the Roku system's software.
6. Contact Apple support or Apple support.
Conclusion
The airplay feature can be used on various Apple devices. Before casting on your big screen, ensure that you have compatible smart TVs that allow you to Airplay on Roku.
You can choose if you want to cast your entire mac screen or Ipad screen or just a portion of it. Use the screen mirroring button to choose what you want to share and enjoy a seamless streaming experience with your Roku devices.
Always check if there is any software update to prevent bugs on your devices.
We hope you now know how to enable airplay and know how to Airplay on Roku.
Was this helpful?
Good job! Please give your positive feedback
How could we improve this post? Please Help us.