It is common to see, "This person is unavailable on messenger." error message. The message pops up when a user cannot send a message to someone on Messenger.
Facebook messenger was a built-in feature of Facebook that got highly popularized and eventually became a standalone app. The purpose of Messenger is to send a friend request to anyone and stay connected with them.
However, it is annoying when we see the message, "This person is unavailable on Messenger as a response to our message to someone we need to get in touch with.
Let's look at how to fix Messenger errors and the common reason you may get the error message of "This person is unavailable on messenger."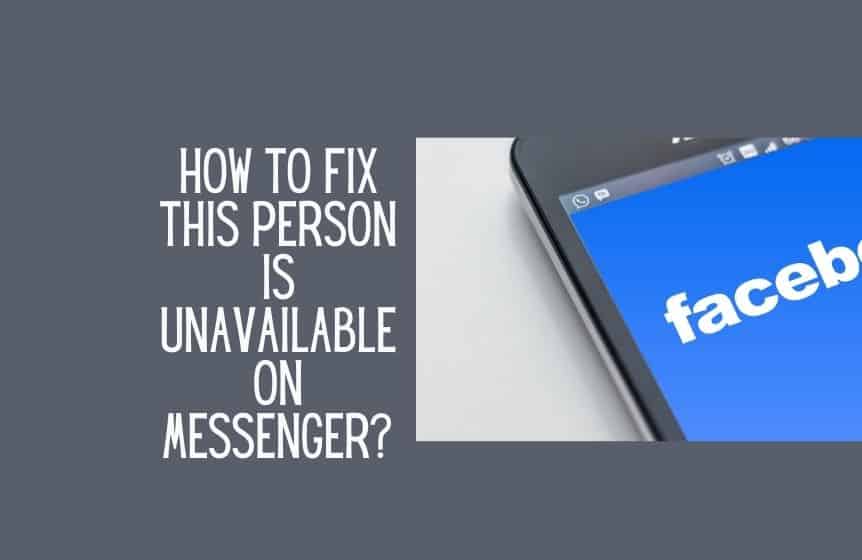 What does it mean when it says "This person is unavailable on Messenger"?
If you see this message in your conversation with someone on Messenger, you can't chat with the person at least using the Messenger application.
There could be a number of common reasons why you start seeing this message abruptly.
Here are some possibilities listed:
1. Blocked on Messenger
A possible reason behind getting a message is the person you are trying to contact has blocked you on Messenger or Facebook.
It is also quite possible that the person has blocked you only on Messenger, but you are still friends on Facebook.
2 Deactivated Messenger account
The clearest indicator of the person not having Messenger installed is the gray icon on his Facebook account.
Sometimes the error message appears when the contact person has deleted the previous chat with you.
Related : How to fix Messenger photos not loading?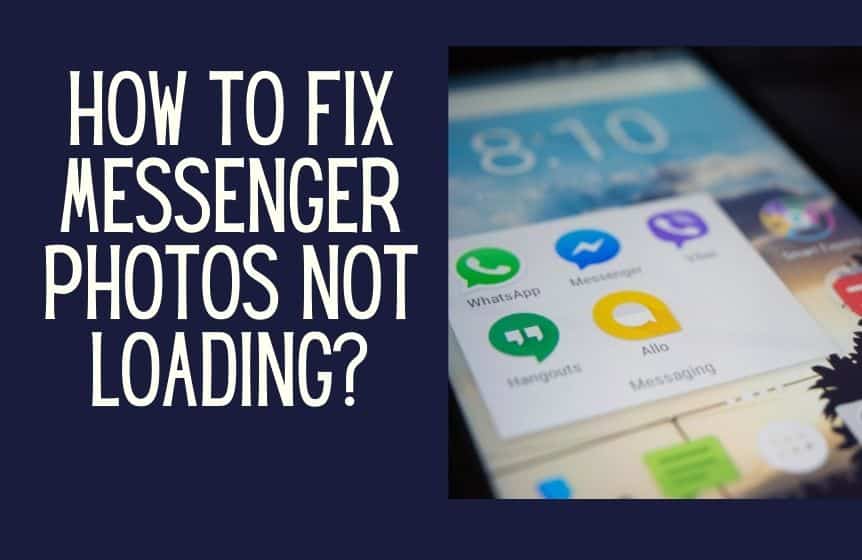 3 Banned from Facebook
The other reason could be that the person is banned or suspended from Facebook or Messenger, maybe posting violent content.
4 Glitch on the Messenger app
The least possible reason is just a glitch or app bug on your phone. After all, every technology and app will have its flaws, so it is quite possible to get the error message due to some app bug.
"This person is unavailable on Messenger". How to fix ?
It is not that straightforward to fix the error message. This is because Facebook is a complex application for issues, and the support team cannot provide you with a solution.
Here are few things you can do : 
1.Update Messenger app
The first thing we can try is updating the Messenger app itself. It often happens that the bugs are fixed automatically when the latest version of the app is downloaded.
It is always better to go to the app store or play store and check if you are missing any new updates for the mobile app. 
Go to your play store and type in Messenger and check for updates.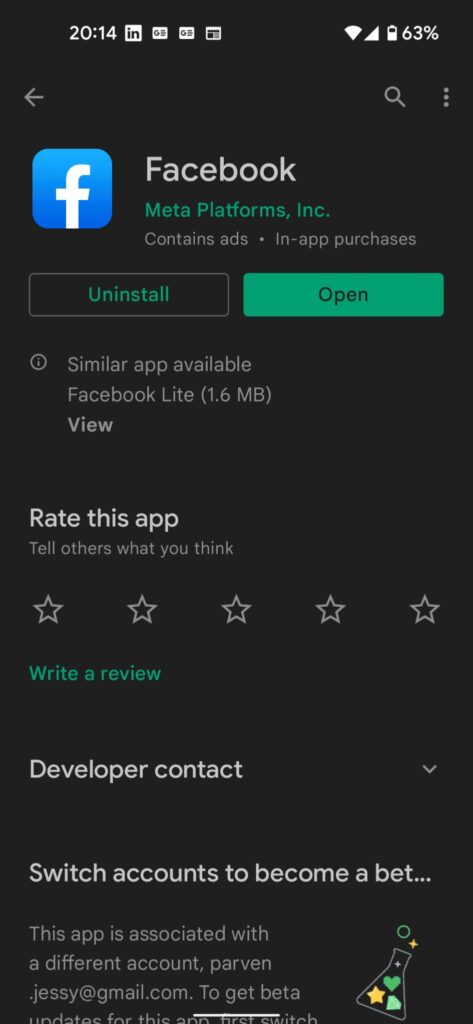 Install the updates, clear the cache & data, log in again, and see if that fixes the "This person is unavailable on Messenger" error message.
2 Check if you have been blocked
You can check if someone has put you on a block list on Messenger. You can find it out by clicking on the information icon on the top right corner of the Messenger page.
Click on the profile icon to go to the profile of the user. If you are blocked, then the "This person is unavailable on messenger." message appears.
In this situation, you can fix the error message by contacting the person and asking them to unblock you.
3. Check if their account is still active
You can also check if the user's account is active or deleted. To check that out, consider checking your friend list and search the user by name or email address. If the person appears, then that means the account is still active.
The other way to find out account status is to ask a mutual friend to find the person's account from their end.
If your mutual friend can see the person's profile and you can't, then that means you are indeed blocked, and the person's account is still active.
Sometimes it could be a possibility that you have blocked the person mistakenly.
You can unblock the person from the privacy and support section in such cases.
One more way to find out if the person has blocked you is by checking Facebook memories.
Check the likes and comments on your post by that person in the past; if the person's name there is clickable or in blue, and if that takes you to their profile, that means you are not blocked.
Related : How to view secret conversation in Messenger?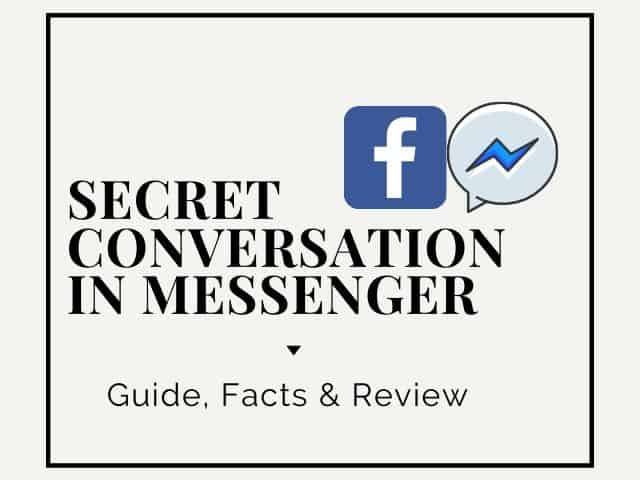 4 Check your network connection 
Sometimes it is possible that the weak network strength is not letting Messenger work correctly.
You can cross-check this possibility by sending a message to another person on Messenger.
Since the error message could be because of Messenger app bugs, try messaging through the Facebook web but not on the Messenger app.
You can also try installing Facebook Lite, which does not require an additional messenger app, unlike the full version of the Facebook application. The Fb lite app has been a convenient option for many of them.
How to appear unavailable on Messenger?
Sometimes we prefer to detox ourselves from all social platforms or just for privacy reasons.
You can keep yourself updated on others' social life in your friend's list or out of your friend's list, without appearing active on Facebook or Messenger.
To appear offline on Facebook Messenger, log in to your Messenger account, click on the chat options button, denoted by the gear-shaped symbol in the lower right corner of the page.
Then to appear unavailable to all Facebook friends, select "Turn off Chat" on the page. 
Or else, "Turn off active status" to appear offline.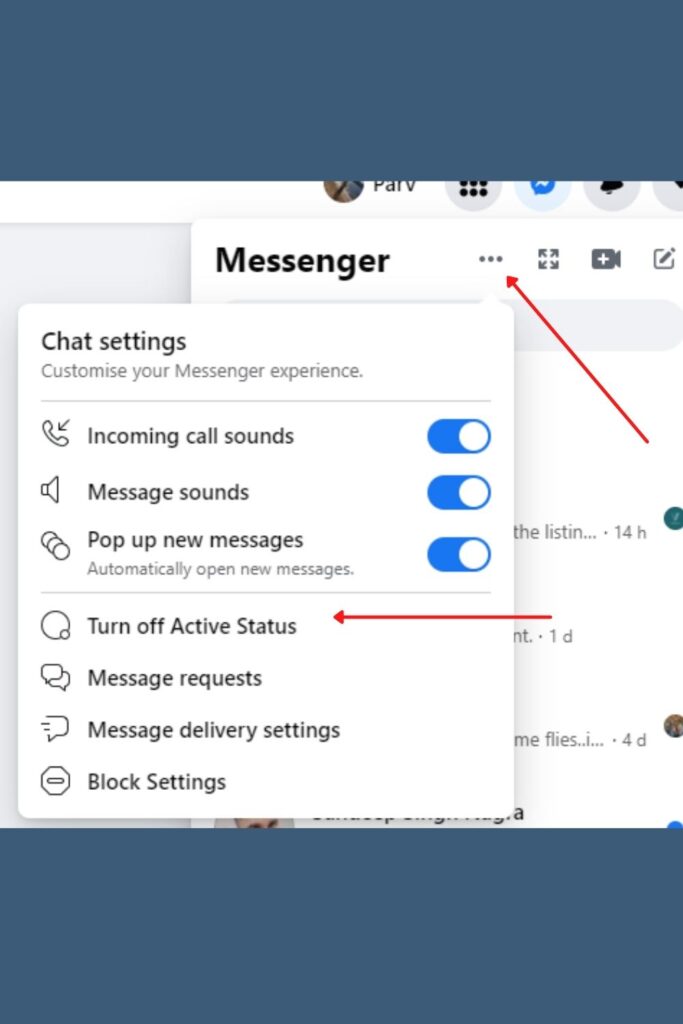 To be more precise in your selection, go to the "Advanced Settings", make a list of friends to whom you want to remain visible or invisible in the respective spaces provided, and save those lists.
You can also choose to appear offline in privacy settings by selecting the "Turn off Active Status" option from the three-dotted pull-down menu on the Messenger home page.
The same pull-down menu gives you three options with which you can selectively appear offline to a. all contacts, b. all contacts except a few and c. selected contacts.
This person is unavailable on Messenger but can see the profile picture. What does this mean?
A person can block you just on Messenger or on Facebook as a whole.
If you have been blocked by a person only on Messenger, then you can still see their profile picture. However, if you have been blocked on Facebook as a whole, you cannot see the person's profile picture.
How to contact a person who is not available on Messenger?
It is a little difficult to contact a person who has deliberately blocked you a long time ago on Messenger or Facebook.
You have to contact the person in any possible way to find out why you are blocked.
This can be tricky but not impossible. Here are few ways to contact someone who is not available on Messenger : 
1. Find them in Facebook groups
If you and your friend belong to the same Facebook group then you can check if your friend is still active on that group.
To do that you need to type the name of the group into the search bar.
Then click on Members in the group.
Type in the name of your friend in the search bar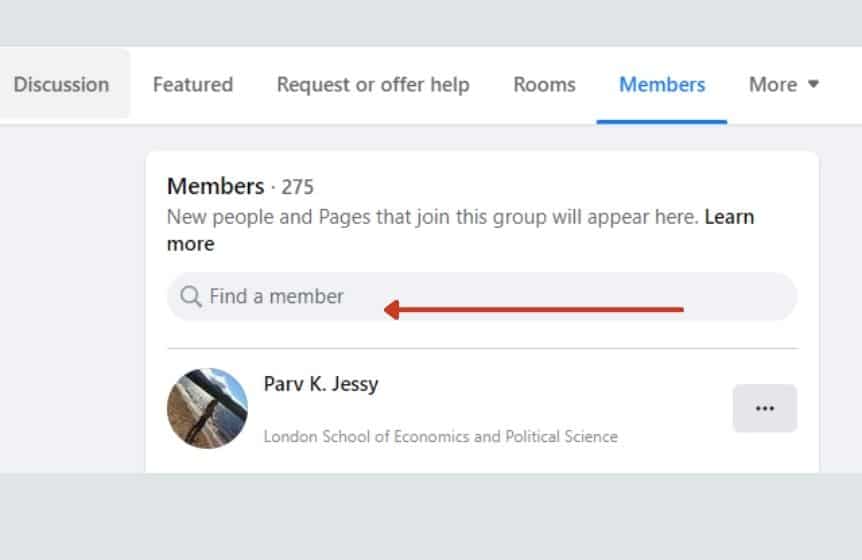 Now hover your mouse to the top of their name and the Message button will appear.
2 Check your Timeline
Alternatively, you can visit a friend's Facebook Timeline page to send a private message.
Click the Message icon just under the cover photo, or click the Messenger icon on the navigation bar at the top of the page.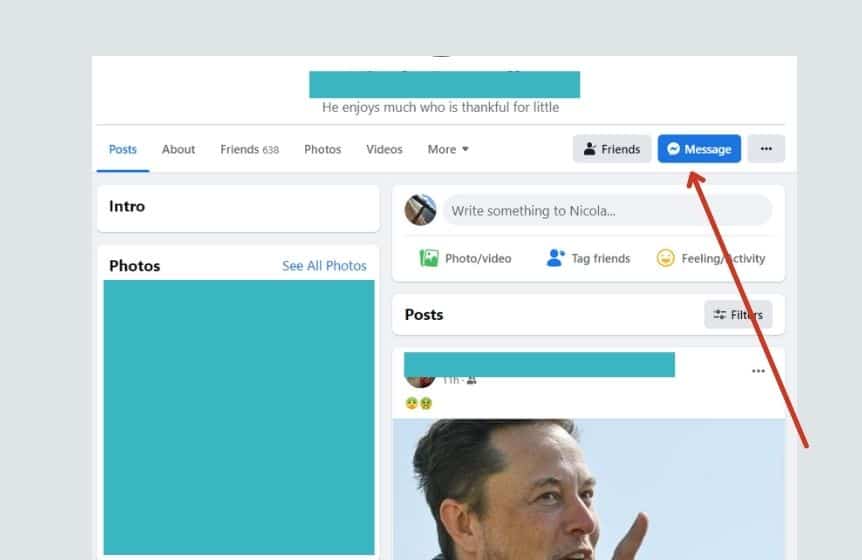 3 Locate for their email address or phone number from their profile page
Other than Facebook, you can always contact the person through email or cellphone, provided you the person's email address and cellphone number. 
4. Look for them on other social media account
Alternatively, you can also get search results for a person on LinkedIn, another well-known social platform for professionals. You can send a personalized message request to the person to connect with you on LinkedIn.
You can also search for their username on other social media account, such as, Instagram, Snapchat, etc.
Conclusion
Facebook Messenger issue can be very frustrating, especially when you are trying to get in touch with someone urgently. We hope the possible solutions above will solve the error message of"this person is unavailable on Messnger".
Leave us a message in the comment box below if you have any more questions. It is also a good idea to ask your contact if they have blocked you by mistake.
Also for security reasons always keep your Facebook messenger app updated.
Was this helpful?
Good job! Please give your positive feedback
How could we improve this post? Please Help us.