The Snapchat app is one of the most popular social media platforms on Android phones and iOS devices. Team Snapchat has made it easy so you can use the app without much trouble. But now and then, Snapchat users end up losing their accounts. Below, we discuss why this happens and what you can do to get Snapchat account back.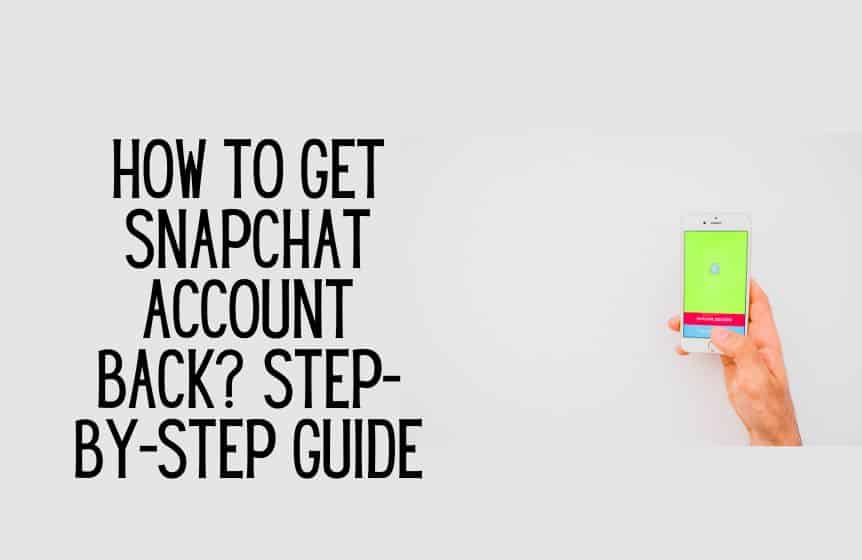 How to get my Snapchat account back?
If you have lost your Snapchat account, there are different ways to get it back. But the exact method you will use to regain control of your Snapchat account depends on the missing account information.
Follow this step-by-step guide for the most common account recovery case:
Launch the Snapchat social media app on your android device, Apple phone, or a different device.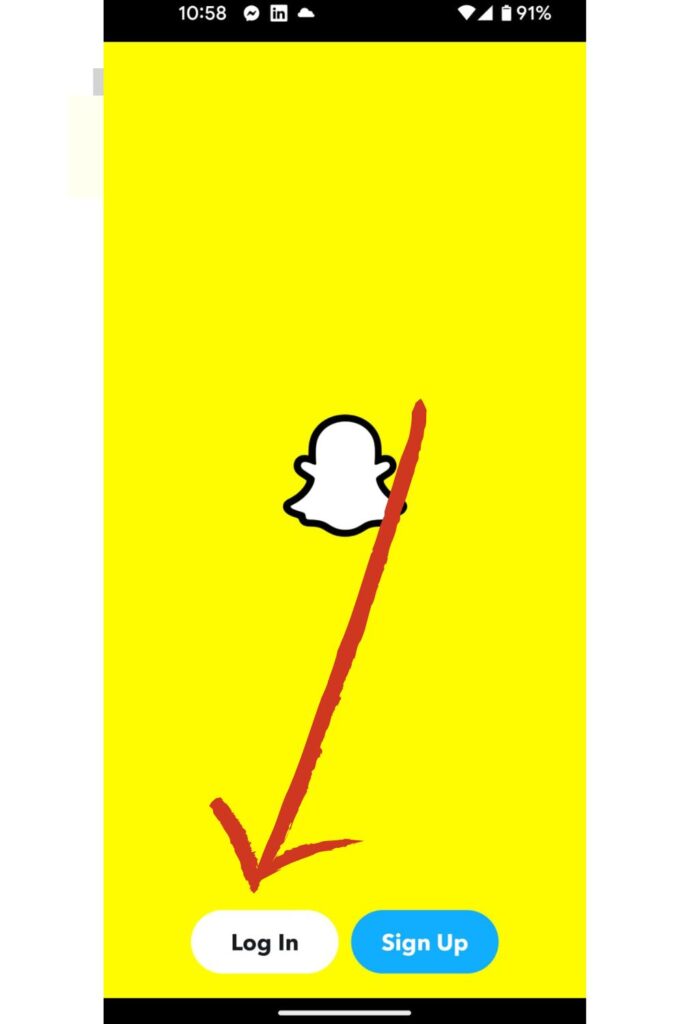 At the Snapchat login page, click on forgot your password.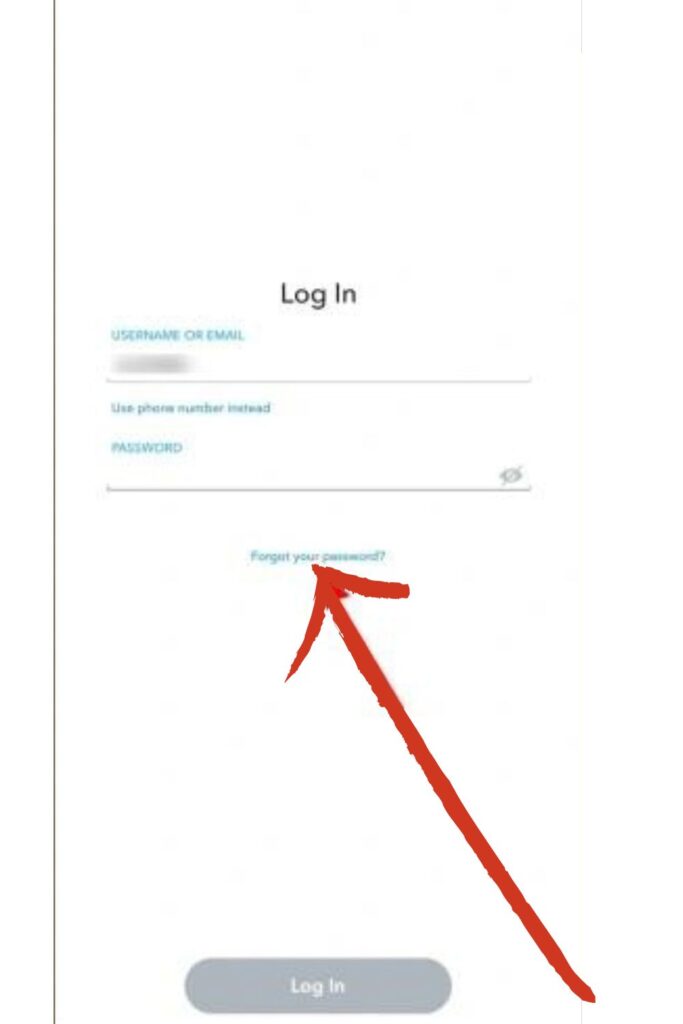 The next step is to choose whether you want to recover your Snapchat password using your email address or your mobile phone number.
If you select the email option, On the next page, Snapchat will open up a web browser where you can enter your email address.
From there, they will send you an account recovery code to your recovery email ID.
If you select the mobile phone option, you will be sent an OTP or One-Time Password text message with which you can use to recover your account.
From there, you will be able to get a new password. By following these simple steps, you should be good.
Make sure to select a strong password, but not one you will forget. Otherwise, the secure password would have been a waste.
When done, you can open Snapchat without any hindrances.
By following the above-detailed steps, you should be able to get your old Snapchat account back. These are easy steps that don't require using a Snapchat account recovery tool.
How to get my Snapchat account back without an email address or phone number?
If you have lost your account information, like your email address or phone number, it might be difficult to recover your Snapchat account.
If you have either one of those vital login details, you may be able to recover your account. But if you have lost both of them, you may need a little more help than that and have to contact Snapchat support directly.
If you want to contact Snapchat's support team, open your web browser, go to Google.com, type Snapchat support in the search bar, and then click on the first search result. This will open up the Snapchat support page. From there, you can contact them directly about your problem. 
Why was my Snapchat account banned?
There are a variety of reasons this may happen. If you do anything that goes against Snapchat's community guidelines, then they will lock your account to protect other members of the Snapchat community.
The Snapchat community guidelines are very extensive. And for a full picture, you should definitely look it up online. But if you want a general idea of the various reasons you could get banned, check the list below:
Sexually explicit content
Harassment, bullying and abusive behavior
Threats, violence, and harm
Impersonation
Illegal activity
Terrorism, hate groups and hate speech.
These behaviors are generally disapproved by Snap Inc. and partaking in them will generally get you in trouble.
If Snapchat deleted your account for any of these reasons, recovering it might be a hassle. In this case, the best thing you can do is create a new account and avoid breaking any rules or doing any suspicious activity. Otherwise, try contacting Snapchat support to see how best they can help you get back your Snapchat profile on your deleted Snapchat account.
Related: How to change your birthday on Snapchat?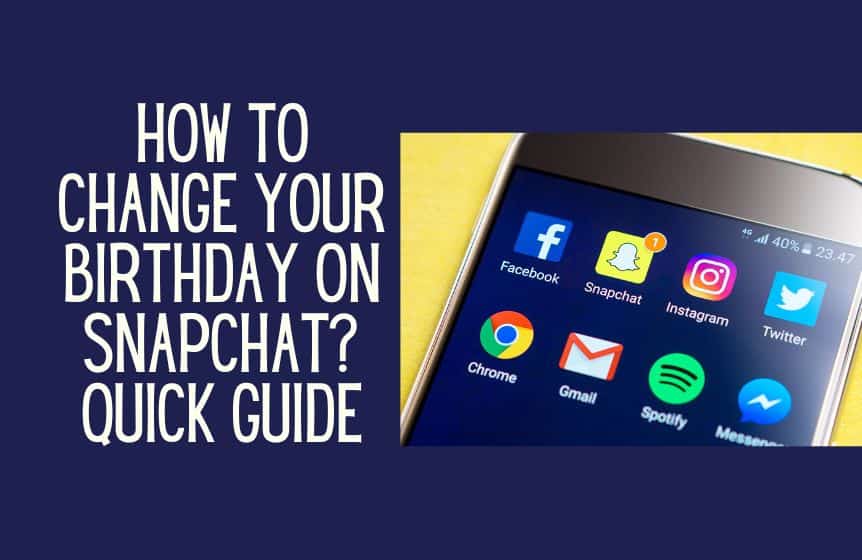 FAQ:
Can Snapchat lock your account permanently?
Yes. If your account is permanently locked, Snapchat has detected that you have violated their terms of service or broken community guidelines. In this situation, there is nothing you can do to recover your old account, and you will most likely have to start a new Snapchat account.
Of course, you can send Snapchat support a direct message through their support page pleading for your locked account to be reinstated. But do this knowing that it is a shot in the dark, and not much is likely to come out of it.
Is a deleted Snapchat account gone forever?
It depends on how much time has elapsed after the deletion. When any user deletes their Snapchat account, Snapchat typically keeps all their account information for at least 30 days. And so, within those 30 days of inactivity, it is possible to retrieve the account. However, once those 30 days elapse, the account is gone forever.
What can I do if Snapchat deleted my account?
There are many reasons why this could happen in the first place. The main one is that you violated the Snapchat community guidelines. But there are also other reasons which are unknown to most users. These are:
The usage of third-party apps: Snapchat thrives on third-party apps. They create content that makes the app fresh and entertaining. However, some of these third-party apps may be sketchy. And when a user ends up employing them, even if unwittingly, they may violate the community guidelines.
Unverified user information: If you want to be a part of the Snapchat community, then you need to verify all your personal information. People with unverified often use their accounts to perform nefarious activities. If you do not want to be mistaken as one of these people, verify your account information.
How to get my Snapchat account back after 30 days?
After 30 days of deletion, your Snapchat account is basically gone. You cannot get it back. In this case, the best thing to do is to start a new account and try to add back all the accounts you were friends with on the previous one.
Can you get your Snapchat account back after being banned?
It depends on the nature of the ban. If it is a permanent ban, as the name suggests, then you will not get it back. But if it is a temporary ban, the easiest way is to wait twenty-four hours.
In those twenty-four hours, get rid of any sketchy third-party apps and tweak your settings. That way, when you recover your account, you won't lose it again for the same reasons. Also, enable two-factor authentication and employ the use of a password manager.
Was this helpful?
Good job! Please give your positive feedback
How could we improve this post? Please Help us.