DirecTV is a streaming app that enables you to stream the latest movies, TV shows, web series, and TV channels. It is available on all major platforms such as Windows, iOS, and Amazon Firestick Devices. This article will show you how to install DirectTV on a Firestick device. 
Streaming popular latest shows, latest favorite movies, comedy central, and sports events on the internet is not a new thing. People like to stream favorite content from the convenience of their homes.
Popular streaming providers include Netflix, Hulu, HBO Max. But who said the conventional TV channels accept their fate and go out of business?
Using certain services, like using the DirecTV app, you can stream local and international channels on the internet.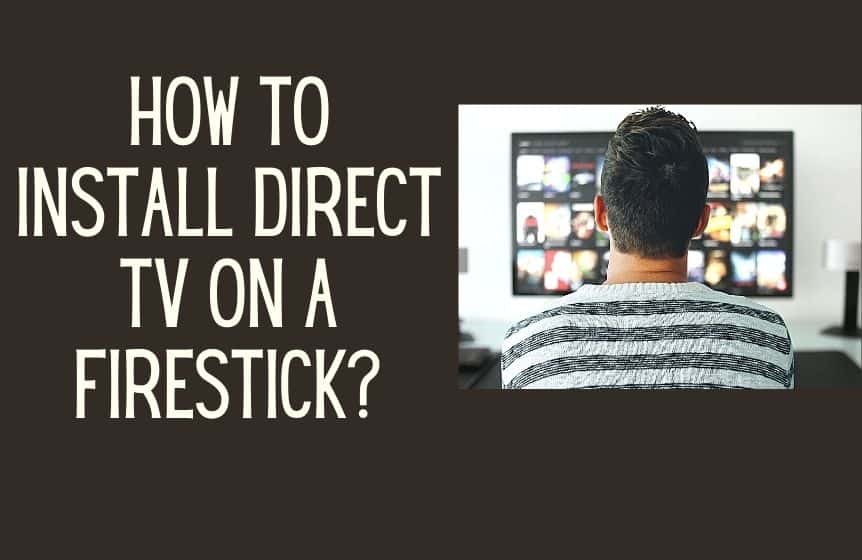 What is DirectTV?
DirecTV is a California-based multichannel video distributor company.
DirecTV was acquired by AT&T six years ago. The acquisition cost $67 Billion. However, a few months ago, DirecTV started operating as a standalone service again.
If you use the AT&T TV app for online streaming, you will still see DirecTV. Using the DirecTV stream app, you can stream various content on your mobile device, smartphone, smart TV, and laptop.
DirecTV can also be integrated with other top streaming providers, including Netflix, Hulu, Amazon Prime Video, and other third-party apps. You do not need any additional equipment or incur extra costs to complete this integration.
With DirecTV Stream subscription, you can even stream favorite live channels on the TV, including Cartoon Network, Fox HD, ESPN HD, and hundreds of others.
How to install DirectTV on a Firestick?
This part of this article will show you how to install DirecTV on a Firestick.
Before you can start streaming DirecTV on Firestick, you need to enable the option "allow applications from unknown sources option."
If you do not know how to enable this feature, follow the below steps-
· Launch Firestick.
· From the Firestick home screen, click on "Settings".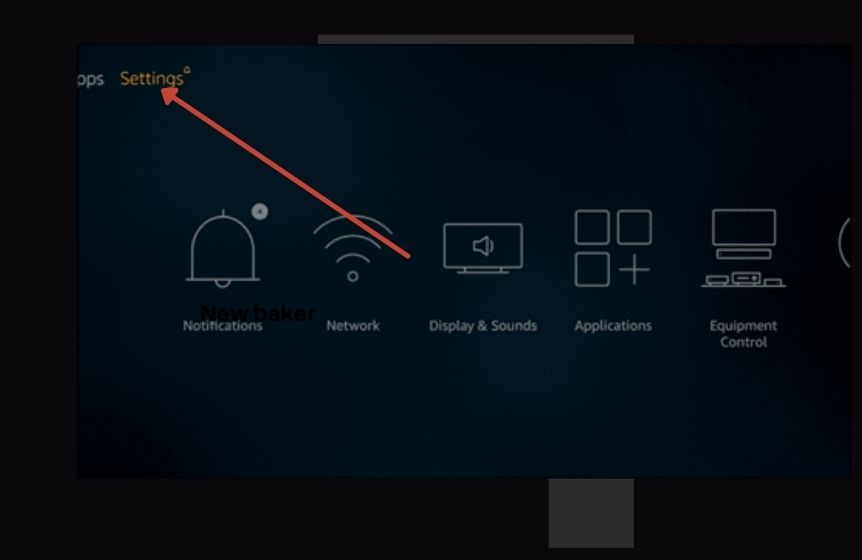 · From the next window, select "My Fire TV" and open "Preferences".
· From the next window, select "Developer Options".
· Here, you will see "ADB Debugging" options and "apps from unknown sources."
· Enable both the options.
Now let's have a look at how to install DirecTV on Firestick. There are two ways we can do this – using a downloader app or ES file explorer or using third-party applications.
· Go to your Amazon Firestick.
· Before we proceed, make sure you are connected to a reliable Wi-Fi network.
· From the home screen of the Amazon Fire TV device, open the "Search Bar."
· Now, use the on-screen keyboard, and type in "DirecTV" in the URL field.
· From the search results, look for DirecTV.
· After you click on the "Get" button, DirecTV will start downloading.
· After the download is complete, DirecTV will be automatically installed. If the installation does not start, click the install button.
· After the installation is complete, click on the "DirecTV icon.
· Login with your login credentials and start streaming.
Why can't I find DirectTV on Firestick?
According to some, DirecTV is one of the best live TV providers.
If your internet connection is unstable, you might not find DirecTV on your Firestick. Please check your Wi-Fi connection and search for DirecTV on Firestick again.
Also, for DirecTV to appear on your Firestick, you need to have a DirecTV receiver connected to it.
What channels can I watch on DirectTV?
You no longer need to pay for your cable when you have DirecTV. It gives you access to both local and international channels. You can switch between available channels using the remote control.
If you are a live sports lover, you can stream sports channels like NBC, ABC, PBS, Fox, EPN, and CBS. Many sports events like NBA are not directly broadcasted via Asian sports channels.
If you are from Asia, you can stream your favorite sports events using DirecTV. DirecTV offers both annual plans and monthly plans.
Currently, DirecTV offers four different pricing options. The lowest plan starts at $69.99 and offers more than 65 different premium channels, including Nickelodeon, HGTV, ESPN, and others.
The ultimate DirecTV plan starts at $104.99 and gives you access to channels like HBO, Showtime, Cinemax, and others. You can also stream on-demand content and on-demand movies using DirecTV.
If you have not tried DirecTV before, you can try out its Free Trail before paying for a premium plan.
No matter which premium plan you decide to pick, you get 20 hours of DVR storage later on. Furthermore, you can stream on as many as 20 devices simultaneously.
Benefits of DirectTV
The most significant advantage of DirecTV is that it gives you access to a wide array of live TV content. You can download it today from the Amazon store.
You can watch the news, stream a sports event, or enjoy a movie with your family. You can also use a VPN with DirecTV to alter your IP address (internet service providers) and stream exclusive sports events.
Furthermore, DirecTV offers several TV channels for children too. You can also restrict specific channels using parental controls for your peace of mind. DirecTV also provides a DVR playlist and HD DVR. DirecTV also offers schedule recordings from the main menu.
We hope you now know how to install DirectTV on a Firestick.
FAQ:
Is DirectTV legal?
Yes, it is. It has dedicated legal policies for all its services, including U-verse, DirecTV Plus, Satellite Broadcasting Service, DirecTV Stream, DirecTV Satellite, and other DirecTV services. You can download DirecTV from the Amazon app store and buy a suitable entertainment package for you.
Is DirectTV free to use?
To unlock all the features that DirecTV offers, you should purchase a premium plan, but DirecTV provides a 5-day free trial period. Four different pricing plans range from $74-$149.
Was this helpful?
Good job! Please give your positive feedback
How could we improve this post? Please Help us.