Internet safety for kids searches is recently soaring, following the pandemic. With more children spending time online, parents are becoming increasingly aware of internet safety issues.
There are numerous articles online when it comes to cyberbullying, pornography, sexting, scams, and more. However, the one internet safety for kids issue that is rarely discussed is digital drama.
When it comes to drama, millennial kids can beat Shakespeare at his own game.
Social media and technology have enabled drama to start and spread without words being said.
Before your tween or teen even realize it they are already part of the conversation.
Whether its social media, text messaging, or posts and comments, drama has become a normal part of their life.
Dr Tim from Sleeping Beauties, Awakened Women: Guiding the Transformation of Adolescent Girls shows how girls specifically can handle digital drama.
"Girls need to learn skills to handle and prevent drama and gossiping offline first so that they can show you they will be able to deal with it online as well.

If they are embroiled in drama at school, they probably don't have the maturity, impulse control, and social-emotional skills to handle social media". – Dr. Tim Jordan, Developmental & Behavioral Pediatrician
You can check the Growth Mindset Kit designed to raise confident kids growing up with tech

Internet Safety For Kids Problem 1: keeping up with kid's digital drama
It can be hard for parents to keep up with their kid's life. The one common question asked by all parents is how do we keep up with the multiple digital conversations our child has?
Here is a simple recipe of helping your child stay away from online drama :
Understand your child – The good, the bad and the blank stare face
Speak to them about online and offline etiquette
Accept that they are not perfect and will make mistakes
Monitor what they do online
Don't give them a smartphone until they are 15 years old ( this can be the hardest but most important part)
Now let's take a look at each ingredient and see how we can empower kids to be smart in avoiding drama and make the internet a safer place for them.
INTERNET SAFETY FOR KIDS TIP 1 :
Understand your child – The good, the bad and the blank stare face
Many parents can be in denial about who their child really is and who they believe their child to be.
This is the time to take off the emotional aspect of parenting and examine your child as an individual- not your creation- but who they really are.
Think about yourself and figure out how you would handle drama "in real life" and see if your child is behaving according to what you would expect them to be.
The more you know your child- and I mean the child that emerges when you are not with them- the better you can guide them on how to protect themselves.
Don't forget to get this free copy

INTERNET SAFETY FOR KIDS SOLUTIONS:
1. Speak to them about online and offline etiquette
Have an open conversation with your kids about their digital conduct. Before telling them what to do, here are some points you need to consider :
Do not tell them do's and dont's. Rather found out what boundaries have they set for themselves, then give them your perspective on certain issues
Let them know about your expectation by letting them know that you are concern about their well-being. Give them examples from mainstream news that they can relate to.
As a family agrees on best practices together.
Talk to them about issues like cyberbullying, sexting, and pornography and let them know how they can make a report on such issues.
Sign a social media contract that sets out expectations on their digital behavior.
psst, don't forget to :Download the THE GROWTH MINDSET KIT helping children to set goals and build a growth mindset attitude

2.Accept that they are not perfect and will make mistakes
No matter how mature a child can be, he/she can make a mistake. As parents we have not grown up and lived the digital life that our kids are experiencing.
The temptation to click on the 'post' button without thinking twice can be very tempting. To have this sense of control and patience can be difficult for some children.
Kids can also feel that everything they do, say, wear is already judged by others online and in their real life.
When they do make a mistake, let them know that you are their source of peace and comfort. Make them comfortable that they can come and confide in you in case a mistake is being made.
Do not be judgemental towards their mistake. Rather be a good listener and find a way to solve the problem together as a family.
3.Monitor what they do online
How?
Who?
What? Why? Where
The best way to know the answer to those questions is to talk to your child directly and ask them over a meal or casual conversation.
Alternatively, you can use the parental control app to keep yourself updated on what your child is doing online. It can be a good guide to know what apps they use, how much time they spend online and what is their favorite screen activity,
Do keep in mind that the parental control app is not a solution to the problem. Do not use this to parent your child.
Rather use it to provide you with the foundation for on-going discussion with your child.
psst, don't forget to :Download the THE GROWTH MINDSET KIT helping children to stay calm, confident and grounded even when growing up around social media.

INTERNET SAFETY FOR KIDS SMARTPHONE RECOMMENDATION :
4. Don't give them a smartphone until they are 15 years old
The best internet safety for kids tip is to avoid giving your child a smartphone until they are 15 years old.
This is to make sure that they are mature and responsible enough to handle the temptations that come with owning a smartphone.
Digital drama like cyberbullying, sexting, and pornography can follow your kids through their lifetime.
A mistake made on a split second can have detrimental consequences on their future.
For instance, in the UK teens that sext runs the risk of having registered as a sex offender. This can be a huge burden and stigma attached to them.
You will be the best person to judge your child's maturity level before handing them a smartphone.
Below is my recommendation for smartphones for children:
Finally, don't forget click below: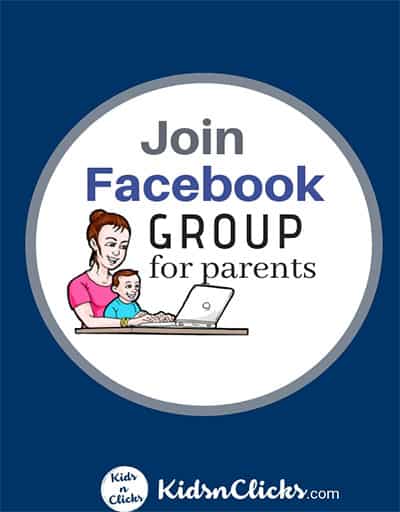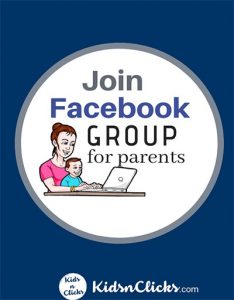 Join the eParenting Community On : Facebook
Was this helpful?
Good job! Please give your positive feedback
How could we improve this post? Please Help us.