According to a recent survey, there are currently over 293 million active users on SnapChat. The app has many features to indicate how popular a person is on the app. One such feature is known as the Snapscore. In this article, we will show you how does Snapscore work and how to increase your Snapscore.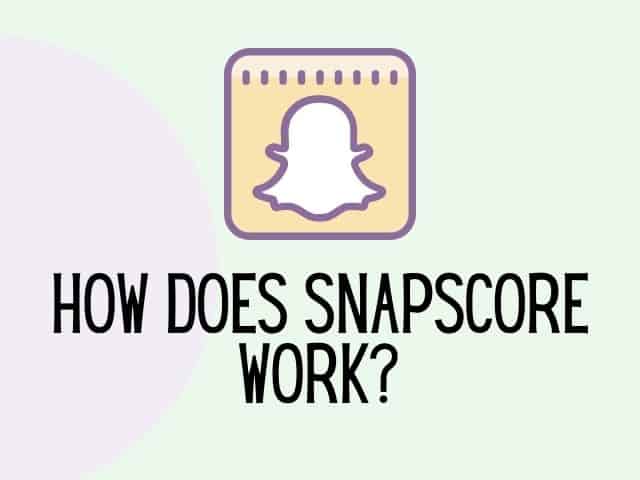 What is Snapscore on Snapchat?
Due to the sheer number of users, Snapchat is undoubtedly one of the most popular social network platforms out there. Not only youngsters, but this popular app is also equally famous among people of all ages.
But did you know there are a handful of secret Snapchat features? One such secret feature is the Snapchat score, also referred to as the Snapscore.
Every profile page on Snapchat has a score. It is determined by assessing all the different Snapchat stories and snaps a person has shared on the platform.
Related : How to delete a story on Snapchat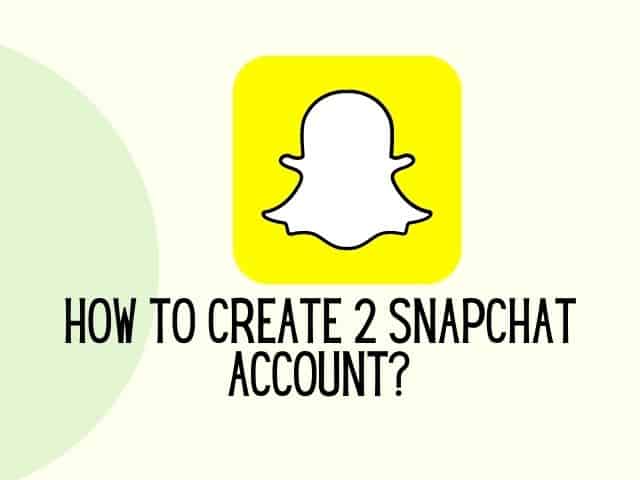 Snapchat score can be found under the display name of your account on your Snapchat Profile Screen.
You can also check the specific number of snaps you have sent, and the number of snaps you have received from there.
How does Snapscore work?
As mentioned above, the Snapchat score is determined by assessing your overall activity on the Snapchat app, or from the Snapchat Website.
The activities include the number of snaps sent, the number of snaps received, the number of stories posted, the number of snaps opened, and so on.
Don't forget to check this out :
If you are wondering how you can increase your SnapScore, the obvious answer is to increase the abovementioned activities.
But the relative weightage and scoring system of the different activities is not disclosed by Snapchat.
The only thing you can do to increase your Snapscore is to maintain streaks. Do not break streaks, otherwise, your Snapscore will take a big hit.
What Is the highest ever Snapchat score?
As mentioned above, there are millions of active Snapchat accounts. This also means that there are millions of accounts with higher than average Snapchat scores.
Below are few accounts with very high Snapscore:
@dion-19 – over 61 million
@michae86l – over 29.6 million
@ciqlo – over 26.6 million
@gpierson_20 – over 20 million
@daydrunks – over 20 million
Related : How to tell if someone removed you from Snapchat
There is no official billboard that contains all the details of the highest Snapchat scores. But if there was, you can imagine the listings on the dashboard will change every day due to the sheer number of snaps exchanged every single day.
How to check your Snapscore?
To check your Snap Score, you need to click on your profile page.
Under your profile name, along with other information such as your Bitmoji icon, your location, number of followers, zodiac sign, it also displays your SnapScore.
The higher the Snapscore of a profile, the more active they are on the platform. It is a cumulative measure of the number of snaps sent and received by an account.
How often is Snapscore updated?
As the Snapchat score depends on the random number of total of all snaps you have sent and received, the SnapScore on every Snapchat account is updated after every time someone sends or opens a snap.
Snapchat doesn't require a lot of time to update the score. So how does Snapscore work?
Depending on the activity, the Snapscore might go up in a short time after every activity is performed on the platform. On the other hand, it might also get stuck at the same score if you have not been active on Snapchat.
People can check both their own, and their friends' Snapchat scores. When they are checking their friend's Snapchat score, they might have to wait a couple of days before the score is updated, and shows the latest one.
Related : How to delete a story on Snapchat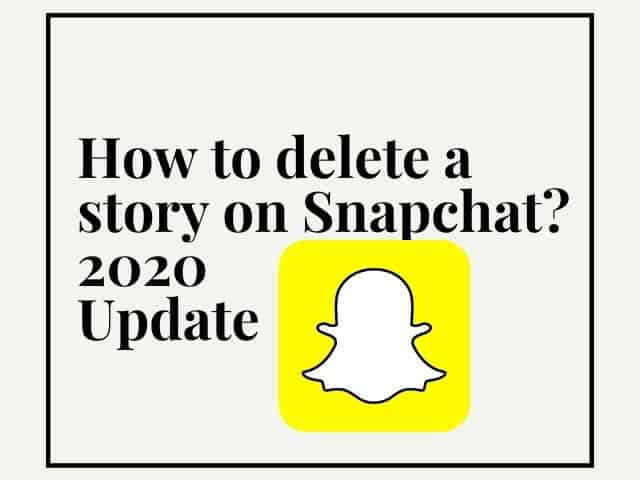 How to hide your Snapscore?
By default, anyone can check their Snapchat score, as well as that of others on their friend list.
As of August 2021, there is no feature on Snapchat that allows a user to hide their Snapchat score from others. But there is a way for you to hide your Snapchat score from certain users.
On people who are friends with you can view your Snapchchat score. People who are not included on your friend's list, cannot see your SnapScore.
Hence, the best way to hide your Snapchat score from certain users is by unfriending them.
Related : How to fix Snapchat lag on Android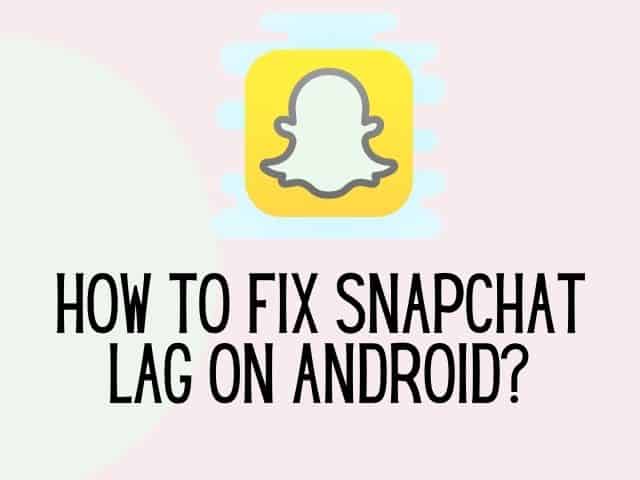 How to get your Snapscore up?
If you maintain streaks with Snapchat users, you are already using the platform every day.
Also, if you have multiple streaks on Snapchat, your overall score increases significantly.
Thousands of articles online tell people they can increase their SnapScore using simple cheat codes. But all of these hacks are fraud.
If you go on Google and search for how does SnapScore works, you will find millions of articles on how you can improve your Snapchat score overnight and Snapchat score hack.
But do not fall for them. Do not share your email address, or credit card information with them.
Snapchat's algorithm is very complex, and people can't meddle with that easily.
If you do not want to get banned from Snapchat, it is advised that you do not try to hack it.
Related : What does pending mean on Snapchat?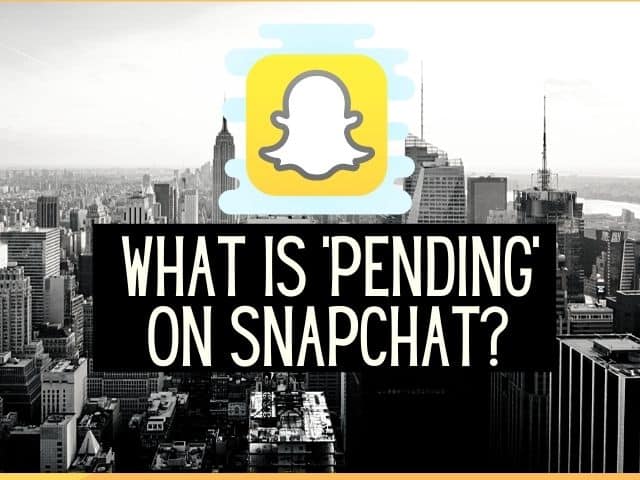 There is no chance you can hack into Snapchat, and increase your Snap Score.
Also, stay away from people, and companies who claim to know how to increase Snap Score. They will tell you they know how does SnapScore works.
But, do not fall into their traps, and pay money to boost your Snap Score.
Also, do not sign up for shady third-party apps that claim to help you increase your Snapchat score.
As we have already discussed, the SnapScore increases depending on your relative activity on the platform. The more snaps you exchange, the higher your Snap Score will be.
Another best way to boost your Snap Score on the platform is to post stories. Depending on how many of your friends have seen and interacted with your story, your overall Snap Score will increase or decrease. 
Related : Meaning of WYO on Snapchat
There is one common misconception everyone has regarding Snapchat. They think sending, and receiving normal texts on Snapchat adds up to increasing your Snap Score. This is not true at all.
So how does SnapScore work exactly that would increase your score?
Do not expect to receive extra points every time you see, reply, or react to a friend's story.
This does nothing to increase, or decrease your Snap Score. Also, do not expect a higher Snapchat score, or receive additional points from sharing memes in group chat.
The same is true for sending text messages, received text messages, or friend emojis to a friend. Your Snapchat Snap Score will not increase if you receive direct messages or get video calls or video chat.
So, the bottom line is, to increase your Snap Score, you must be active on the platform, and make a streak with friends. Send snaps on a daily basis.
There is no special equation or a fun way that will help you boost your Snapchat score overnight. You have to engage on the app regularly.
Related : Snapchat dark mode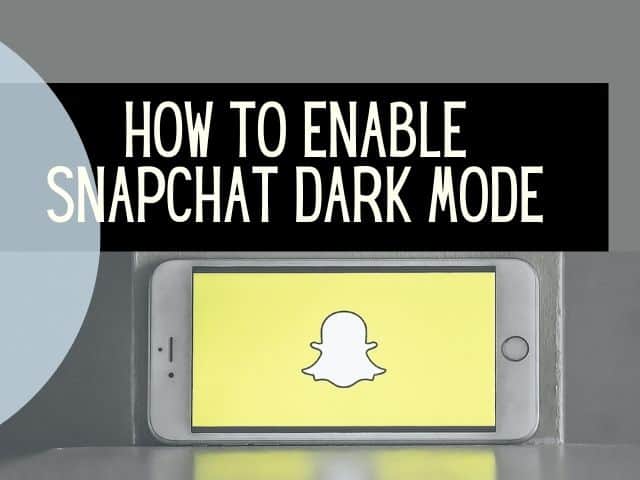 The underlying algorithm that determines the Snap Score is not made public. This is why you will not find a definitive answer to what factors influence the Snap Score.
But we can make a list of activities that has something to do with the Snap Higher Scores-
Adding people
Sending snaps
Receiving snaps
Posting stories
Maintaining streak
You get single points for performing these activities on SnapChat.
Are there any benefits for increasing Snapscore?
Now that you know how does Snapscore work, you might be wondering what is the purpose of having a high Snapscore.
You can think of the Snapscore on your Snap Account as Karma points on Reddit. There might not be any tangible value of these points. You cannot convert them into cash.
So why should you put in the effort to increase your SnapChat's Score? Well, there are no definitive answers.
But experts believe that the reason for giving out bonus points is to keep the users engaged with the platform as much as possible.
In the earlier days, a higher Snapchat Snap score gave Snapchat trophy cases and other rewards to Snapchat users. But that feature is no longer available.
Related : How to tell if someone removed you from Snapchat?
If you want to add new friends quickly, you can share your Snapchat QR codes or your Snap Code with friends. If you do not have a Profile Code yet, you can generate one from privacy settings.
Also, there were special achievements available for Snapchat users. They would get rewarded in the forms of emojis, and unlock special Snapchat popular filters. Higher points helped a number of people unlock particular filters.
How to check someone else's Snapscore?
So far you know what Snapchat score means, how you can see it, and how does SnapScore works. But how can you see someone else's Snapscore on Snapchat?
To see a friend's SnapScore, you must be friends with them on the platform. Here is how to do it-
Open Snapchat, and launch the chat window whose Snapscore you want to check.
Tap on their profile icon from the upper-left corner of the recipient corner of the screen.
From the next window that appears, you can check their Snapchat total Score.
Related : How to half swipe on Snapchat?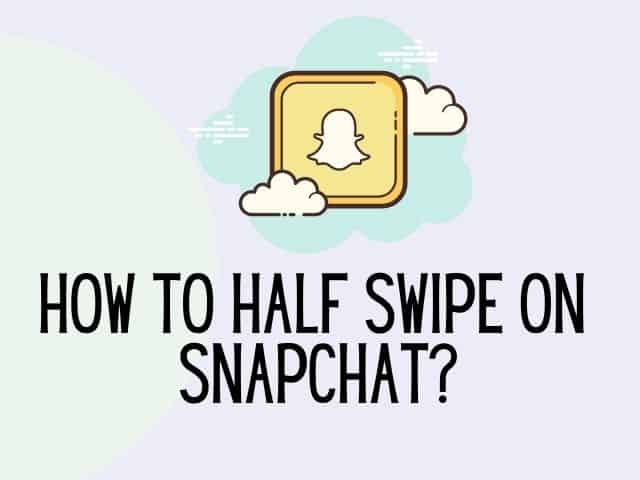 Conclusion: How does Snapscore work?
We have reached the end of this article. So far, we have learned about Snapchat Score, and how does Snap Score Points work. To get an idea about your Snapchat Score, first, figure out your activity level on the platform.
You can check your current score from your profile page. You can check any user's Snapscore too from your list.
This article also listed down the specific activities that help individuals increase their Snapchat snap scores. And lastly, we took a look at how you can check the high SnapChat Score of others on your friend list.
You can now explain how does SnapScore work. Once you get a hang of all the secret features of Snapchat, you will see how Snapchat is different from other social platforms.
Do leave a comment below if you have any further queries.  
before you go don't forget to check this out
The growth-mindset kit made to help kids discover challenges with confidence.
packed with amazing worksheets, including ways to manage anxiety and helping children develop positive habits.