Online privacy is the amount of protection an individual takes to protect it's identity and data when connected to the internet.
With more children spending time in the digital world, online privacy is becoming increasingly important.
Companies are learning more about our kids from the data they collect from their online activities.
From things we post about our children, their first birthday, their graduation, the moment they go to college, and more.
All of this information is collected and might be used by companies to target products to your child or even create a social profile about your family.
In this blog, we will go through the meaning of online privacy, the importance of protecting children's online privacy and steps that can be taken to protect your identity online.
What does online privacy mean?
Privacy is about protecting identity and personal information online. In the digital world, your data is highly valuable.
It is often collected, sold, and analyzed by big companies.
There are many layers of that information that is of interest to other people. From your address, date of birth, gender, telephone number, and many more.
Who you are online will also include the sites you visit, the type of articles you read, and the searches you perform.
Each time you visit a website, shop online, and even use social media, the chances are your data is being collected. You are collecting a digital trail that can be used by other people. Basically, there is a lot of data being collected!
While we as parents might not be so careful about what we post, the good news it the latest research suggests that 68% of young people on social media are aware of online privacy issues.
psst, don't forget to :Download the PERSONALISED THE GROWTH MINDSET KIT helping children to stay calm, confident, and grounded even when growing up around social media.

Why is online privacy important?
Often, we think that we have nothing to hide.
Well, the issue is when all the data is being collected, it creates a profile about who your child is, where he/she live, who their family is, their level of education, and even potential income level and more.
Many companies collect this information for different reasons. For instance, targeted advertising, direct marketing, credit card assessment, character judgment and more.
Anyone can use that information or even be used in the future. For example, by college administrators, employers, credit card companies, housing, and insurance.
Your child will also get 'profiled' and will get advertisements or online information based on his profile.
This would mean that the things your child read and the decisions they make may be partially based on what he/she reads online.
Hence, the protection of your child's privacy online is very important as it can have consequences on his/her future.
Is online privacy dead?
No matter how careful you try to be, there is always some form of data that will be collected as long as you are using the internet.
For example, I am sure you have noticed how your Facebook advertisement reflects the websites you have visited.
Or maybe your child watches Peppa Pig on your Ipad and the next time you log go to Google it reminds you of Peppa Pig.
Sounds familiar? While this can be convenient, it can also be weird and creepy.
However, this does not mean that online privacy is dead. While companies will keep trying to gather information about us, there are many ways we can prevent that from happening.
By following a good online hygiene routine we can LIMIT the amount of data that is collected by about us and our children.
Now let's go through the different steps we can take to protect our privacy online.
Onlive privacy tips :
Avoid signing in apps using a social media profile
Whenever you try to login to a service online or make payments, you might be tempted to just login using your Facebook or other social media account.
It is convenient to do that. However, when signing in to other sites using a social media account you might be giving out a lot of your social media information. And if you post a lot about your kids online, you are giving out their information too.
Avoid doing that and instead, log in using your email account.
This may not be as convenient as login using your Facebook account but it limits the information you give out.
Also, before browsing on other websites make it a habit to log out of social media sites. This means actually signing out.
This simple trick will limit the information a website can collect about you and your family.
Related : How to set up Google Safe Search and Parental Control
Don't forget to get this free copy

2. Disable location service
I am sure you have downloaded apps that ask to access your location.
It is always good practice to not allow any app to access your location service. This includes Facebook Messenger and Snapmap.
This will reduce the amount of information you are giving out about your family.
When you enable location service you are giving out information about your exact location when you send a message or create a post. This can happen without you even knowing about it.
Related : How to stop Google from tracking your location
You can use the printables below to help your child deal with any anxiety they may be facing in their daily life or at school.
3. Check phone settings
If you are an android or apple user you can actually limit the information that you share. Using the phone settings you can limit ad tracking from your devices and even opt-out of interest ads.
Here is how to do it on an iPhone:
Go to settings
Click Privacy
Scroll down to Advertising
Toggle "Limit ad tracking' to 'On'
How to do it an Android phone:
Go to settings
Click on ads link and select 'Opt out of interest-based ads'
This feature in your Apple or Android phone will make you less targeted by advertisers.

4 Get to know other settings
Every social media app offers privacy settings. Be sure to use them.
For example, on Instagram, you can click on "Settings" and select "Privacy and Security". You can then click on "Account Privacy" and make your social account to be private.
Related : 3 Instagram Safety Tips For Family
Similar settings are available on Facebook.
Check out the Happy Printable Journal, packed with amazing worksheets, including ways to manage anxiety and helping children develop positive habits.
5. Use two-factor authentication.
This is an extra step needed in a log-in process, for example for an email to confirm your identity. This makes it more difficult for hackers to get into your account.
If you are like me, I rely on Google Photos to store my family photos and create space on my phone. Hence it is very important that I keep my account safe as I do not want my family photos to be leaked.
I now use two-factor authentication on all my devices. This is also a good digital habit and when my kid is ready for a phone I will make sure she follows the same process.
6.Secure password
Passwords are like our digital lifeline. Cybercriminals and hackers use different tactics to crack them. It is important to use a strong and complicated password.
Use 8 characters long with a combination of uppercase, lowercase letters, numbers and symbols. Do not use your name and date of birth as part of your password.
Use different passwords for different websites
Whenever possible use 2-Factor Authentication (2FA). This is just another way of identifying yourself, other than your name and password.
7. Be aware of your digital footprint
Remind your child that whatever is posted online will be part of their digital footprint and most likely to stay online forever. This would include, photos, videos, and posts. All of this will form part of your online identity.
8. Install anti-malware and virus software into all your child's devices
Protect your child's devices from online harm like viruses and malware.
There are plenty of online vulnerabilities which can all be used to take your child's information and data.
Don't forget that phones need to be protected as well.
9.Anti-theft
There is always the risk of the phone being lost or getting stolen.
How will you protect your child's information then? Installing anti-theft software can prevent this from happening.
There are plenty of software companies that provide such services.
check out the Personalised Growth Mindset Kit designed to raise confident kids growing up with tech

10. Keep all devices updated
Ensure that the operating system on your child's devices is updated.
Most operating systems keep having updates to prevent any security breaches and help keep devices protected.
Hence, it is important to keep all of it up to date.
11. Talk to your child about phishing.
Phishing is when individuals try to contact other people purporting to be from a well-known organization.
For instance, impersonating to be from a reputable bank in order to get the user's information or sending suspicious links in emails.
Inform your child to never open emails from unknown senders.
12. Delete irrelevant posts or information
If your child has not used an app in a long time, then delete those apps.
Clean up your child's social media feed. Delete any posts that may appear to be offensive or even those that give out too much personal information.
Children's online safety book- teach them about internet safety from a young age. For 3 -10 years old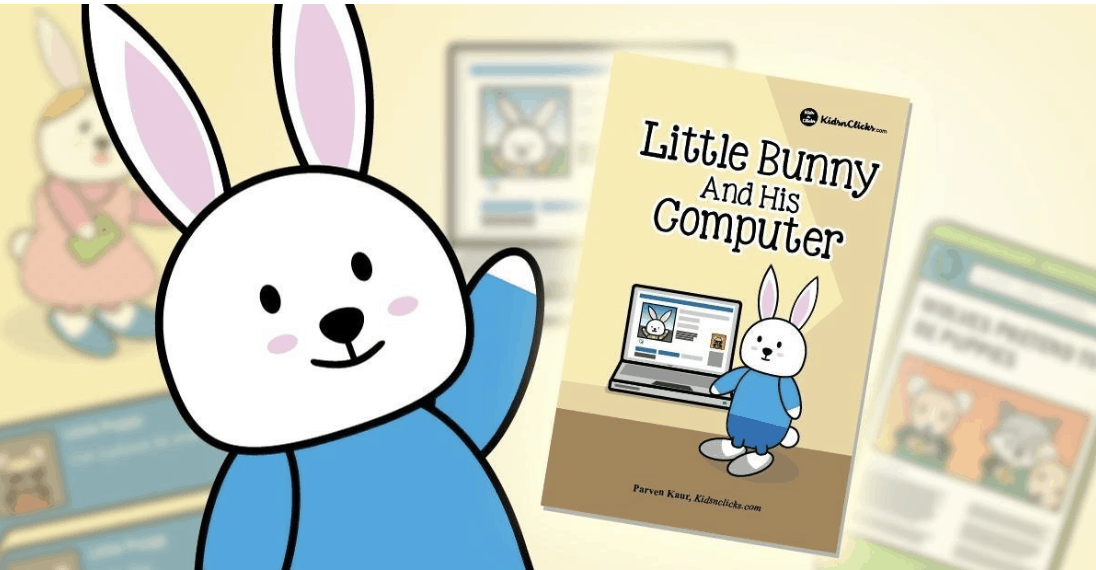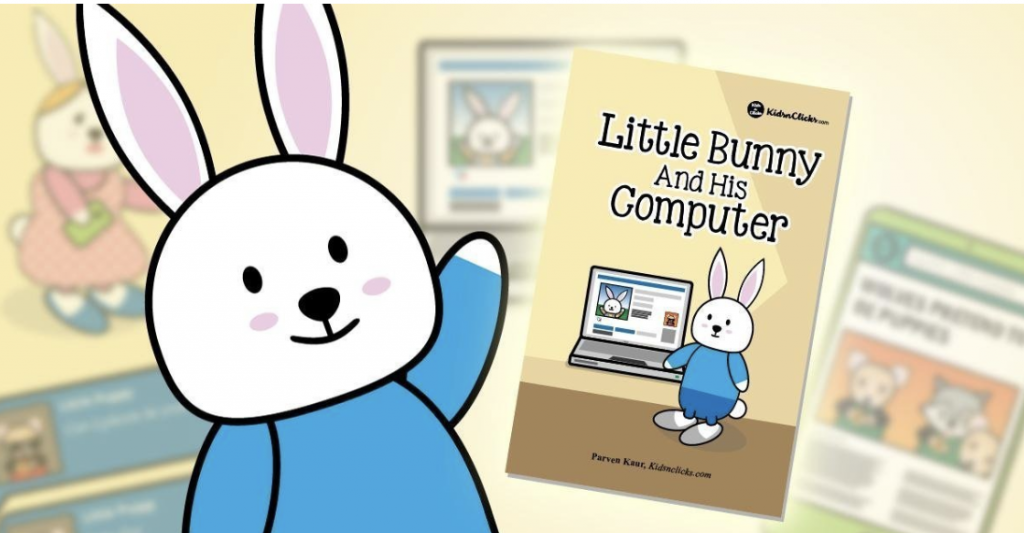 13. Refrain from sharing too much information about your child online
Many times, we share photos of our new-born, toddler taking their first steps and other milestones of our children online.
We do it with good intentions of sharing those moments with family and friends. However, all that becomes part of your child's digital footprint.
Ensure that our social media setting is set to be private, so strangers do not have access to our child's pictures.
If possible do not overshare images of children online.
If your child is old enough, it is always good practice to ask for their permission before sharing anything online. Something that may seem innocent to us, may be embarrassing to them.
14. Be a good role model
Our kids learn by watching us. Having good online habits is how I will teach my child about online safety and hence protect my kid's privacy online.
For example, with all the data scandal recently found with Facebook, I have stopped posting anything about my child on this platform.
I also ensure that all my settings on all social media profile are set to private.
More importantly, I regularly talk to my child about the importance of a good digital footprint.
The basic idea that all your online data is collected and will be part of your permanent record.
Finally, remember that everything that you post about your kids is going to be part of their record.
We don't know how that data will be used and the implications of it in on your child in the future.
The last thing you want is your kid being limited by opportunities due to something you posted when they were a child.
Before you go, don't forget to check out the PERSONALISED growth-mindset kit you can use at home or in the classroom.
159 pages of fun, positive and growth mindset activities for kids.
Was this helpful?
Good job! Please give your positive feedback
How could we improve this post? Please Help us.