Family is not just an important thing, it's everything. In today's fast-paced world, it's easy to lose sight of what truly matters. But when you set family goals, it becomes a great way to align the interests of each member of your family.
By doing so, you ensure that everyone's personal goals align with those of the entire family, creating a more united family unit.
When it comes to setting goals for the family, there are several ways to make them achievable. However, goal setting can be a challenge without the unity, cooperation, and the love of your family members.
In this blog we will go through the importance of setting family goals and the different type of goals to set for everyone at home.
Importance of Setting Family Goals
As a parent or spouse, you might feel responsible for ensuring that your family's emotional and mental needs are met. Especially if you have younger children. Writing down goals as a family will act as a reminder of the importance of self-care.
Having a happy family does not come easily. It requires hard work and dedication by all family members.
However, goal setting does not have to be difficult. In fact, it can be a fun process where everyone at home can be involved in creating it.
Here are some questions to ask yourself and members of your family before creating family goals.
1. What does a perfect family look like to you?
Every family is different and unique.
What may seem important to you may not be the same for another family.
Together with your family discuss what you think is important so everyone can feel safe and happy at home.
You can do this by asking every family member to write down the things they would like to do together as a family. For example, have dinner together, spend weekends together, etc.
2. What are the things you should avoid as a family?
Have you seen or experienced anything undesirable that you think might be unpleasant for your family? Or anything that seems like a danger to your family? Write them down so you can remind yourself that those things should be avoided.
You can create a list of things that should be avoided. For example, using devices at the dinner table or arguing in front of the children.
This is something many families want to avoid. If this is one of those things that is important to you then include it in a list of things everyone at home should not do.
Dont forget….THE GROWTH MINDSET KIT to encourage children to share kindness with others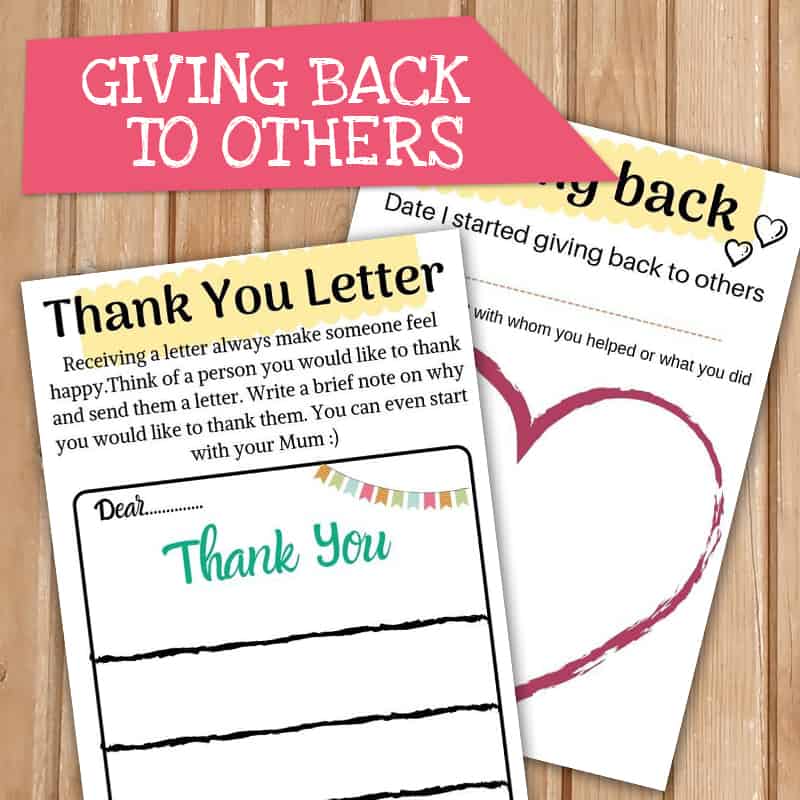 3. What are the current challenges faced by everyone at home?
Every child or adult will have their own set of challenges. It is important to have an open-communication to enable everyone at home to discuss their feelings.
By having a trusting relationship, you can support and help each other.
For example, using journaling as a way to connect with your children.
Journaling is a good way to help children reflect and express on their feelings.
4. What are some of the things that can keep your family happy?
The top priorities in your family goals should encompass of things that can generate happiness and peace at home.
Here are some questions you can ask everyone at home to get them expressing their feelings :
What makes you feel loved?
What makes you laugh?
What is your favorite family tradition?
What are some of the things you would like to change about this family?
What are the things you wish we did more as a family?
What does a perfect family weekend look like to you?
What are some new things you would like to try as a family?
Examples of Family Goals
Here are examples of family goals that is based on the following categories:
Health goals
Spiritual goals
Financial goals
Educational goals
Relationship goals
Self-care
Examples of health based family goals :
Health goals includes physical activities and mental wellness.
Here are examples of setting health-based family goals:
1. Healthy diet
Children tend to get their eating habits based on the food that they eat at home.
Eating well is not always easy, however, having a balanced diet is important for the family's physical health.
Include fruit and vegetables into the daily routine. Serve healthy snacks for your children and avoid fast-food.
Be a role model to your children to encourage healthy eating habits.
2. Family meals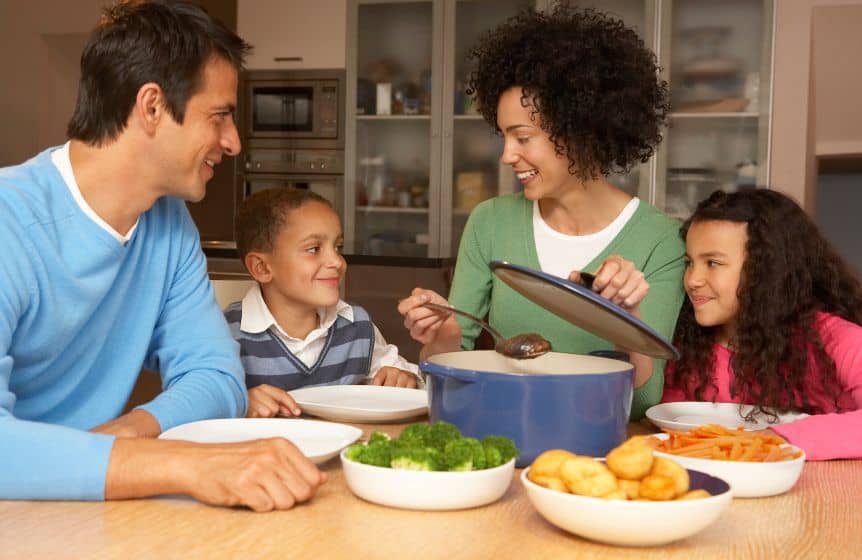 Have family dinners at least four times a week.
Nothing beats the intimacy and warmth of family dinners. It's an excellent time management strategy to catch up with every member of your family and discuss new goals or upcoming events.
Related : 10 ways to have quality family time
3. Exercise Together
Exercising together can be a fun activity. This can also be done indoors especially during the winter months.
For example, doing yoga together while watching a YouTube video and many more.
You can even have a fitness challenge to make it more fun and exciting.
4. Journaling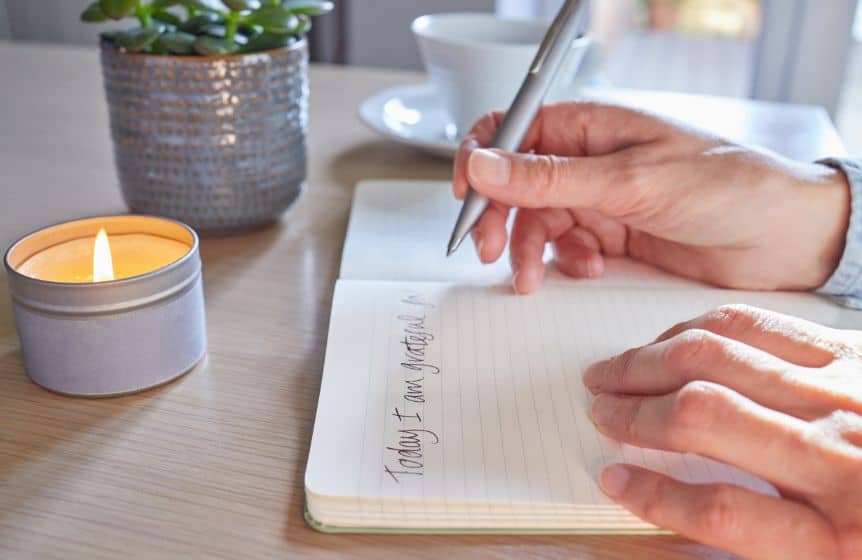 Journaling is a positive way of expressing feelings. It is simply the act of writing down your thoughts.
It can be done with children as young as five-year-old. This is particularly useful for any family member who are struggling with anxiety or depression.
Journaling is known to help control your emotions and improve mental health.
Related : Journaling ideas for kids and adults
Spiritual family goals
Being spiritual does not necessarily equate to being religious.
For some families attending church or bible reading is an important routine.
But for others spirituality is about finding deeper connections with ourselves and the creator.
Here are some examples of spiritual family goals. :
5. Spend few minutes praying every day
Spending few minutes every day to pray as a family can help in increasing the bond you have with each other.
This could be as simple as saying grace before dinner.
6. Bible study
Take some time out every week as a family and dedicate a few minutes discussing the bible.
Let your children choose what they would like to discuss. This will encourage them to be more engaged in the discussion.
7. Practice kindness as a family
Engage in a community service project at least once a year as a family.
A wonderful way to instil family values and life skills in young kids.
Kindness can come in any form. Encourage everyone to share kindness with others.
For example, helping a neighbour out or standing up against a cyberbully.
You can even go around the table during dinner time and ask each family member if they shown any kindness to anyone during their day.
Related : How to teach kindness to kids
8.Be part of a charity as a family
Ask everyone at home a cause that is important to them.
Try to participate in that cause together as a family. For example, volunteering together as a family in a soup kitchen.
Such activities not only enhance family bond, but it also nourishes the soul.
Related : How to encourage children to volunteer
Examples of financial family goals
In almost every house, parents are the key players in handling household finances. But hold on, kids can do their bit in this too.
There are a lot of way in which children can contribute to saving money by understanding the concept of money.
Here are some ways to get the family involved in setting financial goals:
9. Reducing household Expenditure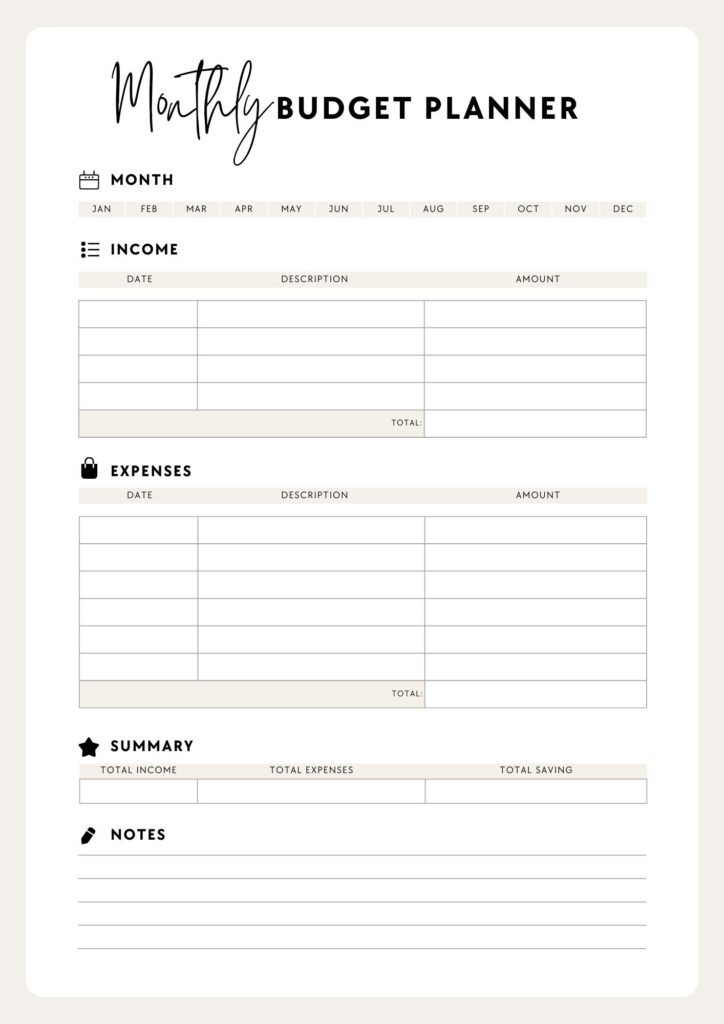 A bi-annual or monthly investing or money-saving plan can be useful.
Set a target of how much expenditure you would like to cut as a family.
Then get everyone in the house to think of ways to contribute to it. For example, if a child at home eats a lot of chocolate then ask that child if it's possible to cut down on that chocolate and how much it would save you in a month.
Have a progress report and keep track of how much everyone is contributing. This will encourage everyone at home to be part of the plan.
Check the Growth Mindset Kit designed to raise confident kids growing up with tech

10.Save for a family vacation
Plan a family trip for next year—Disney World, anyone?
Yes, it might cost much money, but the experience and memories are priceless. An annual family trip is a great long-term goal that everyone can look forward to.
Have everyone in the family contribute to the vacation, even the children. You can do this by having an empty jar and get everyone to contribute to it. Once the jar is full, count the money and decide where you can go with it.
It probably won't be much since vacations tend to cost a lot. But this concept teaches children the value of money.
If you have older children, then encourage them to plan their dream vacation.
Get them to write places they want to go, hotel costs, car rental costs, etc.
Then get them to brainstorm some ideas as to how they can contribute to paying for that vacation.
11. Make a coupon center
Many children may not be able to contribute monetarily.
But you can encourage them to save money by asking them to collect coupons.
It can be a fun activity where everyone sit together and search for coupon inserts.
You can then organize the coupons in a binder.
12. Gift budgets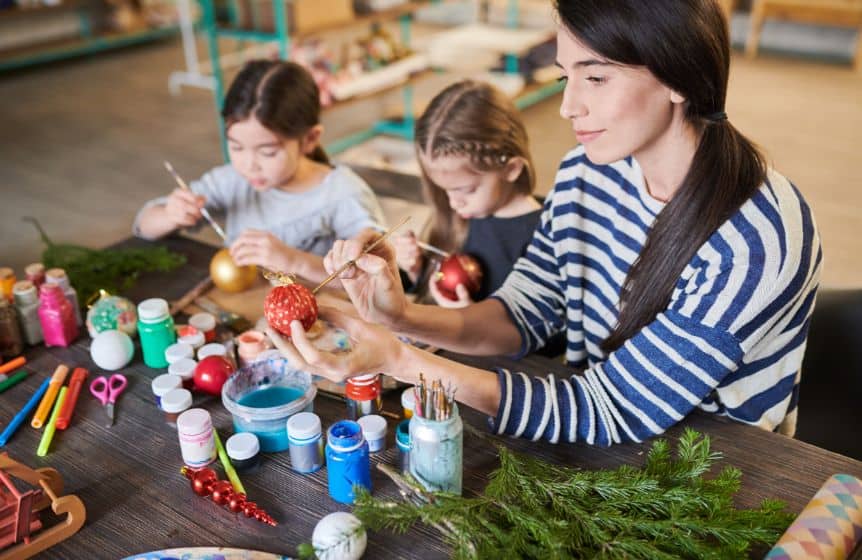 Gifts can be very expensive. Especially considering the number of occasions celebrated throughout the year. From birthdays, Christmas, thanksgiving and many more.
They can add up a lot and put a strain on your budget.
However, meaningful gifts do not need to be expensive. Encourage your children to handmade the gifts.
You can even set a low budget and ask them to be creative with the gifts.
Family educational goals
Learning does not need to only happen in the classroom. Children can learn through play and it can take place at home.
Here are some educational family goals to set:
13. Form a family book club
Forming a book club at home can be a fun activity to get everyone involved in reading more books.
Let your child pick a book they would like to read and get as many copies as you can of that from the local library.
Set a time limit so everyone gets a chance to pick their favourite book.
psst, don't forget to :Download the THE GROWTH MINDSET KIT helping children to set goals and build a growth mindset attitude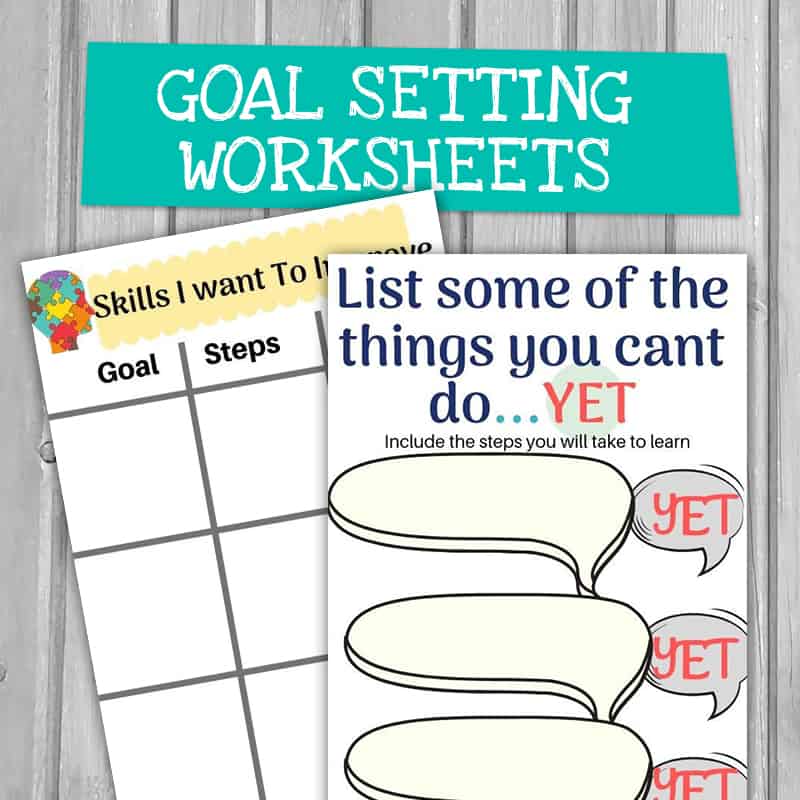 14. Play new games
Establish a family game night on a regular basis, bringing together the whole family.
Board games or video games, it doesn't matter. What's important is everyone is present in the living room, sharing laughs and maybe some healthy competition. This is the first step to building close relationships.
15. Take an online class together
One of the most exciting ways to bond as a family is to take an online class together.
There are plenty of online classes that will spark your family's creativity.
From baking, coding, arts, sports, music and many more.
Choose an activity that everyone would like to learn and do it together.
The best way to do this is to get everyone to write down one new skill they would like to learn. Then try to find a middle ground where you can support each other in acquiring that new skill.
It is always more fun to learn a new skill together as a family than to do it alone.
If English is the only language you know, then it would be a wonderful idea to learn a second one.
To make this activity more fun you can set a rule where everyone will only speak on the second language they learned during certain hours of the day.
Examples of relationship building family goals
Building a strong family bond is an important skill that children will carry throughout their life.
Look for goals that can strengthen the family bond and the relationships they have with people outside the home.
17. Focus on open communication
Make space for productive and open communication in the family. If it's possible then, make a day in a week when you ask everyone "how are you feeling?"
In this discussion, there should be a window of understanding where every family member can express their sorrows, desires, plus opinions.
18. Create work life balance
This can be particularly challenging for many families who are working a full-time job.
Once you are home switch off all devices and focus on your family's needs.
Spend some time with your children without any interruptions. For example, reading to your children without constantly checking your phone.
Dedicate a screen-free evening where you would do things with the family without any devices.
For instance, have a screen-free meal.
don't forget to check out the PERSONALISED growth-mindset kit you can use at home
20. Make space for each family member.
Whether you are a mother or father, make it your goal to give one-one time to everyone including your spouse, kids, or other members of the family. Make it a routine to talk to them regularly.
This will help strengthen your bond with everyone at home and help you build a trusting relationship with your children.
Journaling is a good way to spend quality time with your children. It only takes few minutes a day and your kids get to express their feelings to you.
21. Celebrate traditions
Establish or continue family traditions to celebrate on an annual basis.
Whether it's baking cookies for Christmas or an elaborate family night on New Year's Eve, traditions are the backbone of any family unit.
22. Family Mission Statement: Defining Family Identity
This is a fantastic starting point for setting new goals and future family goals. It sets the direction for the family's success.
Here is an example of a family mission :
We, the [Your Family Name], are committed to being a nurturing, supportive, and loving family. We value honesty, kindness, and open communication. Our home is a sanctuary offering unconditional love and a safe space for each family member to grow, both as individuals and as a part of our family unit.
23. Family garden
Build the family garden together. Have a patch of flowers or herbs that is grown together.
When building a family garden keep it simple and bring in some play equipment to make it exciting and fun for children.
Examples of self-care family goals
It is important to spend some time to care for yourself. This would include a moment to relax and unwind.
Self-care also includes letting go of the things you don't need at home. Decluttering the toys, clothes and stuff that are pilling up at home.
Self-care extends to the online world too. With children and adults spending more time on screen, it is crucial that every screen time activity brings positivity to your day.
Related : Check out this list of self-care ideas for you and your family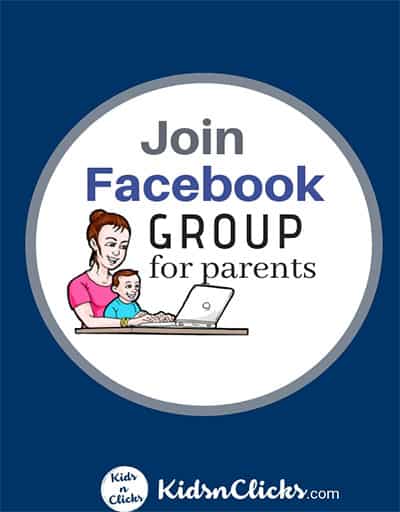 It is without a doubt that the current situation has left many people feeling isolated and frustrated.
Children and parents are faced with challenges of working from home and homeschooling.
Parents are also finding it increasingly difficult to entertain children at home since the winter started and the days are getting shorter.
Despite the difficult situation it is still importance to set family goals during the lockdown period.
This will get everyone at home to have something to look forward too.
The quarantine family goals should be easy and short-term and achievable goals.
This will help everyone to be productive and always having something to do.
Here are some quarantine family goals to set with your family :
Spend an hour outdoor at least once a day
Try one new thing every week. This can be a new food or even a new indoor sport. For example, yoga, indoor Zuma, etc.
Learn a new skill. For example, painting, arts, etc.
Say something nice to everyone daily
Do something nice for the neighbors. Or even clap for the health care workers.
Cook one family meal together.
Learn one new thing about the people at home
10 Inspiring family goals quotes:
1. "It didn't matter how big our house was; it mattered that there was love in it." –Peter Buffett
2. "Families are the compass that guides us. They are the inspiration to reach great heights, and our comfort when we occasionally falter." –Brad Henry
3. "Rejoice with your family in the beautiful land of life." – Albert Einstein
4. "The only rock I know that stays steady, the only institution I know that works, is the family." –Lee Iacocca
5. "Life is beautiful. It's about giving. It's about family." –Walt Disney
6. "This is my family. I found it all on my own. It's little, and broken, but still good. Yeah. Still good." –Stitch
7. "There is no doubt that it is around the family and the home that all the greatest virtues… are created, strengthened and maintained." –Winston Churchill
8. "The family is the test of freedom; because the family is the only thing that the free man makes for himself and by himself." –Gilbert K. Chesterton
9. "Other things may change us, but we start and end with the family." —Anthony Brandt
10. "Family means no one gets left behind or forgotten." —David Ogden Stiers
Final thoughts
Have you set your goals for this year? If you haven't this is a good time to think about your family goals.
Bear in mind that the purpose of setting family goals is to build a happy and healthy family.
It is about creating stronger bond with your family so everyone at home can feel safe and connected with each other.
This is particularly important in the current difficult situation everyone is in.
Set goals that will help your family gain mutual respect for each other and also don't forget to have fun with it.
And finally, don't wait for the perfect time to set your family goals. Get a piece of paper and get everyone brainstorming about different ideas.
don't forget to check out the PERSONALISED growth-mindset kit you can use at home