In the age of so many technological changes, it is normal for every parent to have the same question:
"How can I track my child's phone without them knowing?"

Children have quite a lot of exposure on the internet, and there are certain things that you, as a parent,
wouldn't want. It's quite reasonable to look for WhatsApp or Tinder spy app to check your kid's activity.

You might find it impossible to keep an eye on your child's phone, but with the right tools, it's very much
possible.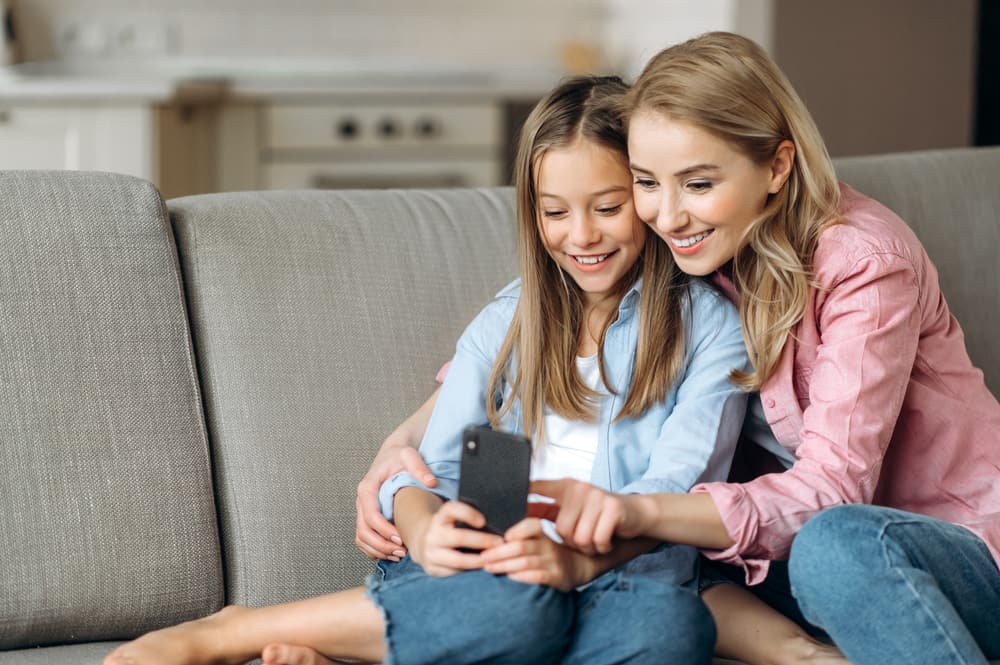 With the help of a good phone spy app, you can keep track of who your child talks to, access their calls
and messages. To learn more on how to track my kid's phone without them knowing, continue to read.

Reasons to Track My Kid's Phone
There are many reasons you would want to track your kid's phone, from protecting them from cyber-
bullying to preventing interactions with sexual predators.

It's not a way of being overprotective about your child, but only saving them from the dangerous things
they can get involved in while using a phone. Mentioned below are a few reasons to track your kid's
phone:
1. Cyberbullying
Unfortunately, cyberbullying has become a very common occurrence on the internet. As a parent,
you're bound to be worried about your child getting bullied or harassed. By monitoring your child's
phone, you can keep them away from online bullies.
2. Online Sexual Predators
Children these days tend to have numerous contacts online, especially with so much exposure to
different people on social media platforms. Your child may not be aware of the real intentions of
someone they are chatting with.
3. Explicit Content
The content shared over the internet these days has no limit. This means your child risks exposure to the
wrong content at a very young age. By tracking their phone, you can block sexually explicit sites or
accounts that may not be appropriate for your kid.

You can also keep them away from content that encourages the use of drugs.

Track an Android Phone with "Find My Device"

If your kid uses an Android phone, you can track their phone using the "Find my Device" app. You can
download this application from Play Store for free.
Mentioned below are the steps on how to use the software.
 Download the app on the phone. Some new Android phones come with the app preinstalled.
 Once you finish the installation process, fill in the target user's Google credentials.
 Now, you can just open the app, and you will see the location of the device on a map.
Through this app, you can also lock the device in case it gets stolen, erase the data, reset the screen
lock, or play sound. The biggest drawback of this method, however, is that you cannot use it without
your kid's Google credentials.

Track Your Kid's Phone Using "Find My iPhone"

You can track a child's iPhone as well using the "Find My iPhone" app. This is a built-in feature for all
Apple devices.
Mentioned below are the steps on how to use "Find my iPhone":
 First, you need to activate the feature through settings.
 Go to Settings and click on "Apple ID" and then "Find My."
 Then click on the option "Find My iPhone" to activate the feature.
 Once the feature is activated, you can track your child's phone location through iCloud from
another iOS device or a web browser.
 Go to iCloud.com through your browser, and put in the credentials of your child's Apple ID.
 Go to the "Find My iPhone" icon on the dashboard, and your child's device will appear on the
map.
 You can now easily track them and ensure their safety.

The disadvantage of this spy method is obvious. It requires you to know your kid's iCloud credentials to
get started.

How to Use mSpy to Track My Kid's Phone without Them Knowing?
The best way to track my child's phone without them knowing is by using the mSpy app. This is one of
the most trustworthy applications that allows you to discreetly track anyone's phone activity.
The only tricky part is installing the spy software on your child's phone. To do so, you'll need physical access to
their device for a couple of minutes.
But, once you manage to set up the application, you can track your loved one's phone using some useful
tracking features that mSpy provides. According to other users, these are the top mSpy offers

 Tracking locations and geo-fencing
 Accessing all the sent, received, or deleted messages and media on social media platforms
 Monitoring your child's calls, messages, and emails
 Viewing the list of contacts
 Screen recording
 Taking screenshots with the keylogger
 Blocking undesirable applications
 Setting alerts for certain keywords
 Looking through the browsing history and list of bookmarks

The possibilities of this application are endless, and its list of features only keeps growing every year.
Make sure you visit the mSpy website for more information and contact their support team if you have
any questions on the app.

Conclusion
Hopefully, with the help of this article, you now have the answer to every parent's question: "How can I
track my child's phone without them knowing?" All you need to do is get your hands on the mSpy app,
and you can peacefully keep an eye on your child and protect them from any online dangers.
At Kids N Clicks we always recommend that spying on your kids might result in mistrust. It is highly advisable that you build a trusting relationship with your child by letting them know that you will be monitoring them.