As a YouT uber, you have to take several steps to ensure that your videos reach the right target audience. One of these steps is to choose the perfect YouTube thumbnail image. Before posting your video, it is good practice to check if the thumbnail will capture the audience attention. In this blog we will go through how to view a YouTube thumbnail.
We will also provide well-detailed information on all there is to know about YouTube thumbnails. This includes the right dimensions, best practices, templates, and design tools.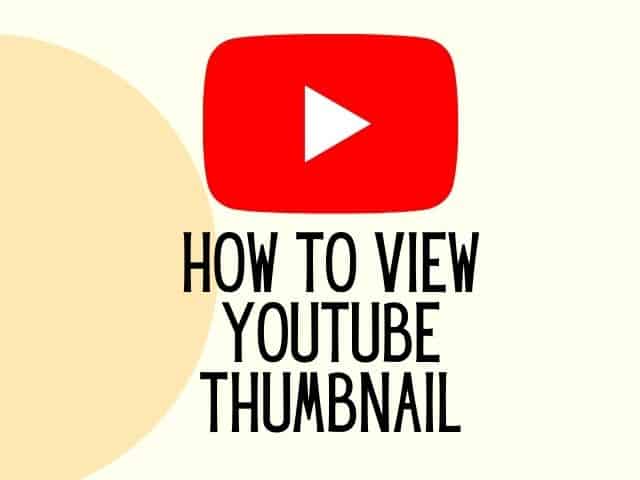 What Is a YouTube Thumbnail?
A YouTube thumbnail is a clickable image that viewers see as they go through the platform in search of a video.
Your video's thumbnail will serve as a preview that gives viewers an idea of what your video is about.
As a result, your video's thumbnail isn't something that you should choose randomly.
You have to create a thumbnail that will make any potential viewer interested in your video.
People browse through YouTube in search of visual content. So, to grab the attention of more viewers, you need more than just your channel's name and a cool title.
An excellent thumbnail will make a lot of difference.
What is the right YouTube thumbnail dimension?
The ideal size for a YouTube thumbnail is 1280 × 720, while the minimum width allowed is 640 pixels. The aspect ratio is 16:9.
Also, you need to ensure that your file isn't larger than 2 MB. Otherwise, you won't be able to upload it.
Additionally, the accepted file formats are .JPEG, .GIF, .BMP and .PNG.
These pieces of information were obtained directly from YouTube.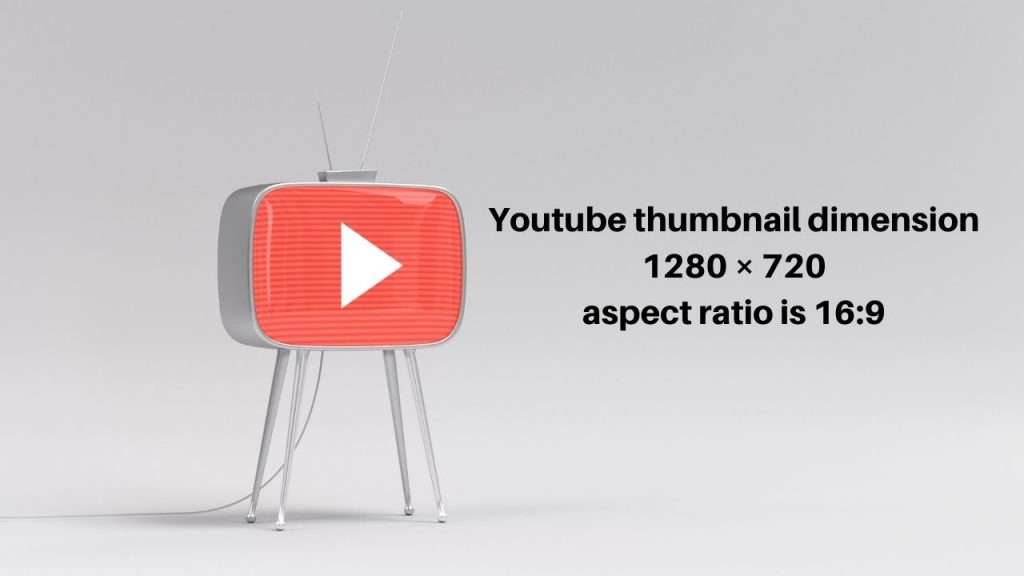 How to view YouTube Thumbnail in high Resolution?
The minimum resolution for a YouTube thumbnail is 1280 × 720. This will determine the quality of your image.
Anything lower than this will make your image appear pixelated.
YouTube Thumbnail Width
A good thumbnail image should have a minimum width of 640 pixels. This is usually the smallest width supported by design tools.
We recommend that you use a width of 1280 pixels.
Perfect YouTube Thumbnail Size
For you to be able to upload your thumbnail image successfully, the file size shouldn't exceed 2 MB.
Supported Format
Another thing that you need to pay attention to is your file's format. The image formats supported by Youtube are JPG, GIF, BMP, and. PNG.
Aspect Ratio
The ideal aspect ratio for a YouTube thumbnail is 16:9. You will be able to achieve this with an image resolution of 1280 × 720. 16:9 is the standard ratio used for TV shows and movies.
Related : 8 Youtube Alternatives For Kids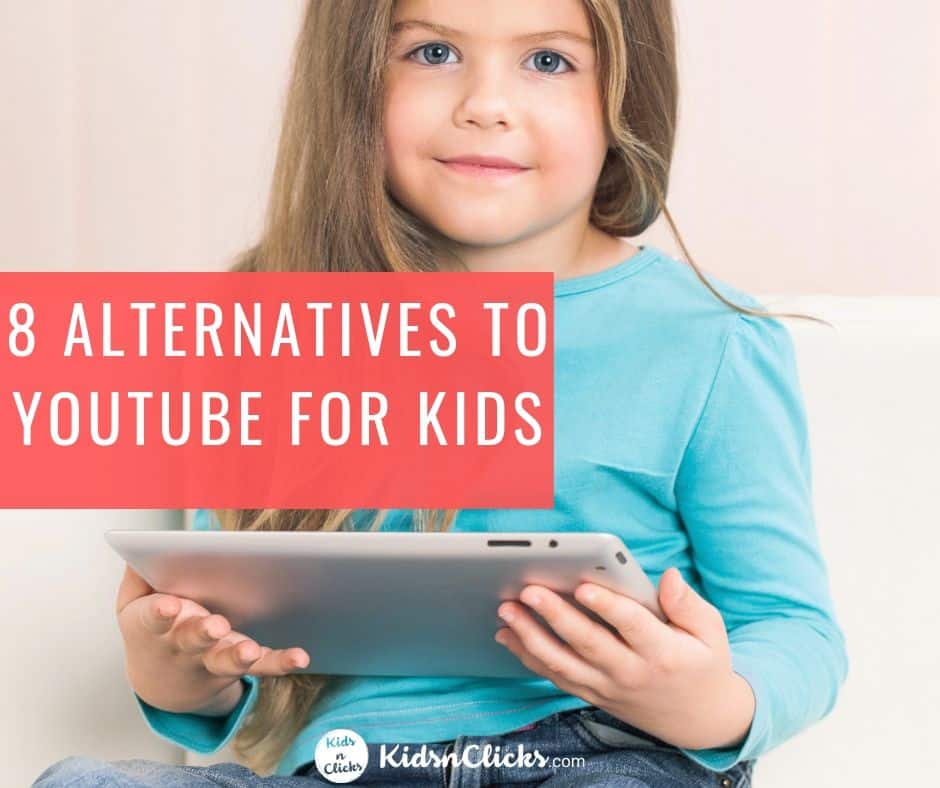 How to create a YouTube Thumbnail ?
Here, we are going to be explaining 5 methods by which you can create the ideal YouTube thumbnail without hassle.
However, you need to ensure that the thumbnail you create has a dimension of 1280 × 720.
This way, you can avoid a situation whereby parts of your uploaded thumbnail are cut or distorted.
Each of the methods listed below is simple and straightforward. So, you don't need to have any prior experience.
1. Capture thumbnail from a video
The easiest way to create thumbnail of any YouTube video is to screen grab a part of your video.
The important thing to remember when using this method is that you will have to time the screenshot perfectly.
If you get it right, it can be the fastest way to create your custom video thumbnail.
Whether you will be taking your screenshot with a Mac or Windows computer, you need to ensure that you use the largest window allowed by your computer.
After that, zoom in so that your YouTube player can take up the full screen.
Taking the perfect screenshot might require you to make several attempts. So, we advise that you don't do it in a hurry.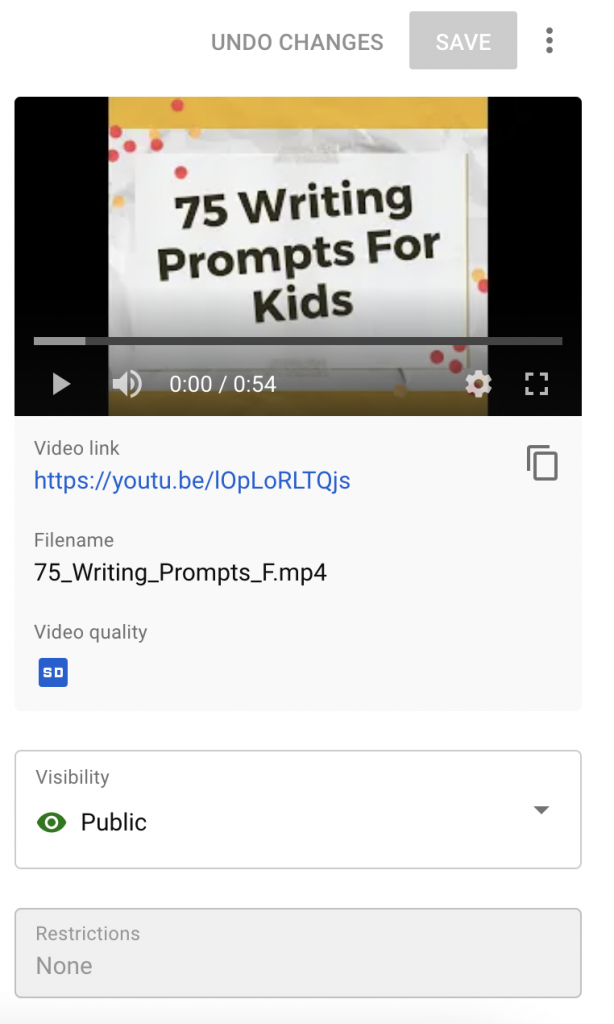 If there are people in the video, you should do your very best to capture them in the best moment. For example, you don't want to capture people with their mouths open or with their eyes closed.
Creating a thumbnail from a screenshot can be very beneficial as it can give potential viewers a preview image of the video content.
Once you have uploaded the thumbnail don't forget to check how it look like when viewing it from mobile devices.
2. Use a Still Image
To create a custom thumbnail with this method, the only thing you will need is your smartphone.
All you have to do is to take some pictures while your video is being shot. This way, you can get the perfect thumbnail image with very little effort.
There are several benefits of using this method. First thing is that you get to create a custom Youtube thumbnail.
You will also get to take the picture exactly how you want it. This is definitely a popular option among many Youtubers.
Also, if there is a celebrity in the video, this method will provide you with an opportunity to seek his or her approval.
Related : Is Youtube app safe for kids ?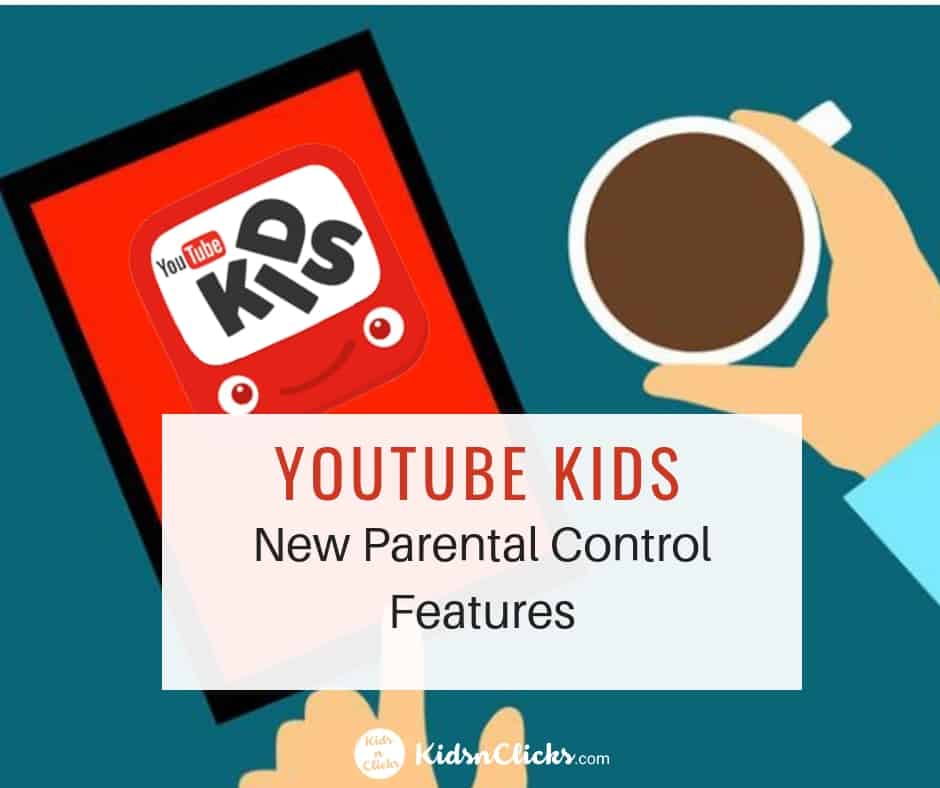 During the process of shooting the video, you can ask everyone to stop at intervals so that you can take some shots.
You may even ask them to focus on the camera and smile. This option allows you. To produce a high quality thumbnail according to the theme of your video.
We also recommend that you take some time to go through the images while the video is still being shot.
This way, you will be able to take more shots if you aren't satisfied and come up with different designs.
You should endeavor to take as many pictures as possible and also experiment with them.
Doing this gives you multiple options when you want to upload the perfect thumbnail image.
3. Design a Custom Thumbnail
If you don't want to create your thumbnail with a still image or screenshot, you can design an image.
Creating an illustrated image can be quite straightforward.
Even without a photograph, this type of thumbnail can tell potential viewers all they need to know about your video.
Since the text on the image will be the same as the title you choose for your video, you will have your work cut out for you.
There are many graphic designing tools that can help you with this. For example, adobe photoshop, Canva and more.
Related : How to check how long have I been subscribed to someone on YouTube?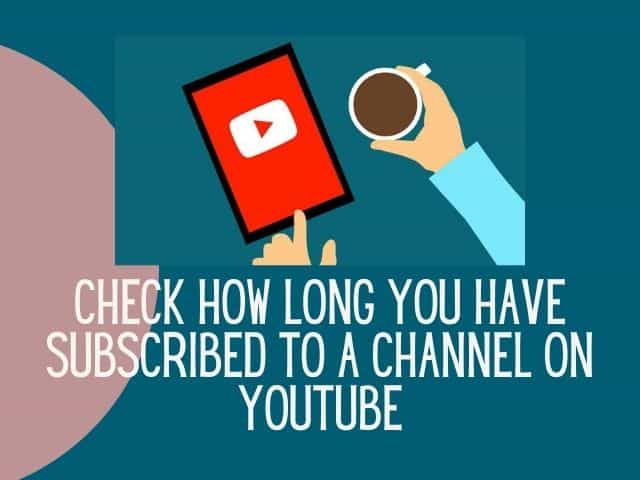 4. Texts and Thumbnails
In this method, you will be combining all the knowledge you've gained so far. It isn't complicated either.
All you have to do is to take your still image or screenshot and then add text overlays or any other form of design you prefer.
The results that you can achieve are only limited by your design skills. So, you can add a simple text, or you can go for a more advanced design.
A good example of an advanced design is how you can outline the people in your YouTube video in its outline.
While this can seem a bit complicated, there are several tutorials on YouTube that can teach you how to get it done.
Related : How to fix Youtube comments not working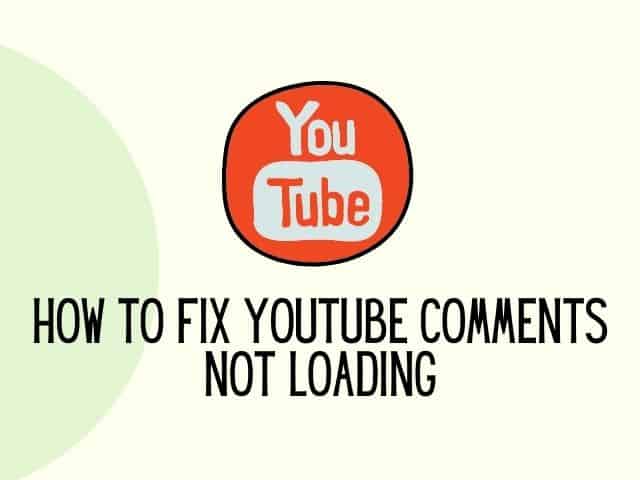 The benefit of adding texts to your picture is that potential viewers can be attracted to the objects while also getting valuable information about the video.
Don't forget to add the video's title when uploading the YouTube video.
5. YouTube Thumbnail Collage
This type of thumbnail is an excellent choice for compilations. With a thumbnail collage, you can easily show potential viewers the various contents that can be found in your video.
Creating a collage for your thumbnail can also ensure that people who view your video watch it to the end.
Whether you decide to use a comprehensive design or multiple screenshots, creating a collage can be simple and straightforward.
Later in this article, we will be discussing some of the best apps with which you can create a thumbnail collage.
How to Upload a Custom Thumbnail on Youtube?
Getting your custom thumbnail on YouTube can be easy, especially if you follow the instructions below.
Step 1: Locate the video that you would like to add a custom thumbnail to and select "Edit Video".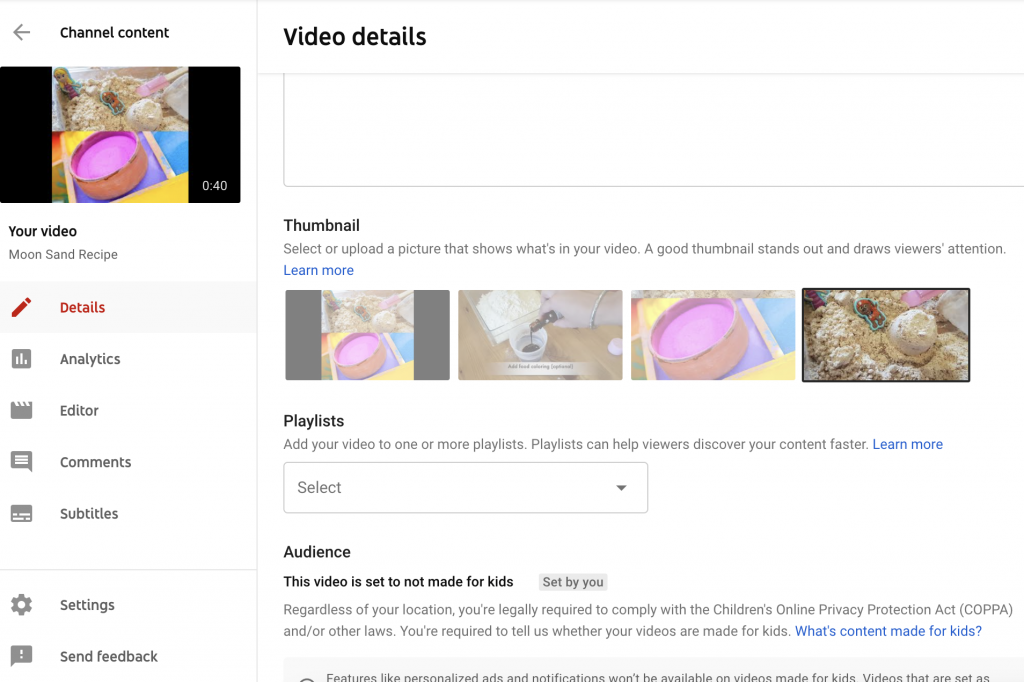 Step 2: On the next screen, select "Custom thumbnail".
Step 3: To upload your thumbnail image, search for your preferred image and select it. Ensure that it has the right dimensions that we mentioned earlier in the article.
Step 4: The image that you have just uploaded should appear below the existing automated images. Now, click on "Save Changes."
Now that you know how to view Youtube thumbnail, let's see how you can change your current thumbnail images.
How to Change Your Youtube Thumbnail?
When you upload a video on YouTube without a thumbnail, the system will set an image automatically.
There's a good chance that you won't like whatever YouTube selects for you.
Fortunately, YouTube generates up to three thumbnails. So, if you are too busy to create yours, you can choose one of the remaining pictures.
Step 1: On your channel's homepage, select your icon. You will find it in the upper-right section of the screen.
On the menu that appears, select "My Channel."
Step 2: Select "Videos" and then click on "Home."
Every video on your channel will appear along with their thumbnails. Choose the video that you wish to change its thumbnail.
Step 3: After you have selected the desired video, click on "Edit Video."
Step 4: Three thumbnail pictures should now be displayed on your screen. Select your preferred choice and hit "Save."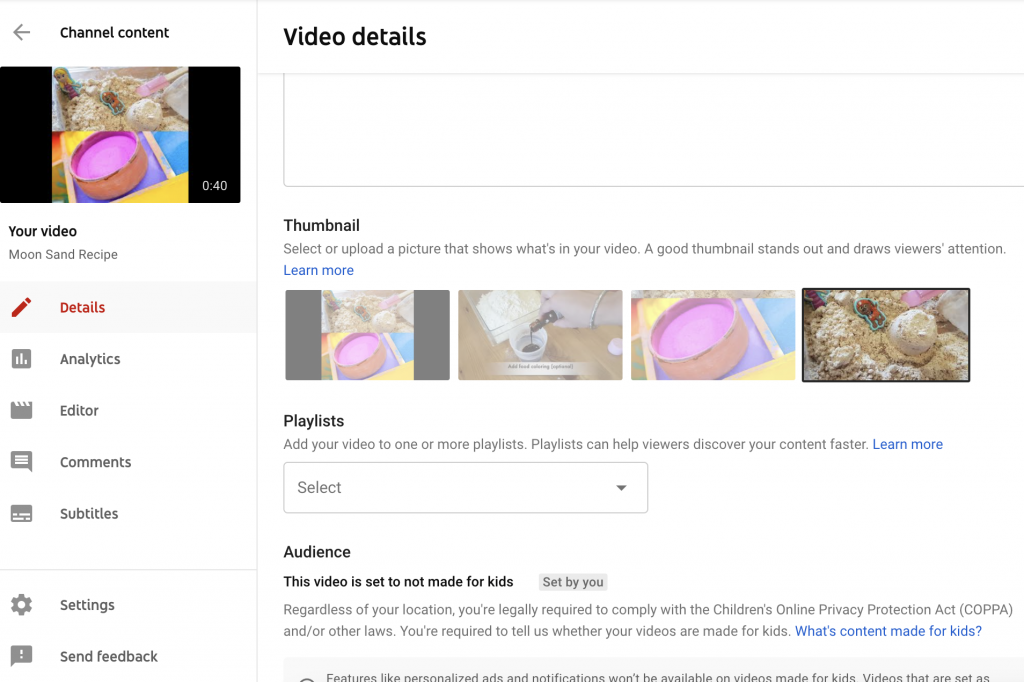 Why is YouTube thumbnails not showing?
Have you been unable to upload your new thumbnail successfully? You don't have to worry; it happens to us all.
Anyone can have trouble with uploading custom thumbnail image. Fortunately, we have the solutions to the issues you may be facing.
There are two reasons that you may be having. The first is due to a lack of authorization, while the second is related to changing platforms.
How to fix YouTube thumbnails not showing?
Now, let's solve these issues.
Problem 1: Unauthorized Account
YouTube doesn't allow users with unverified accounts to upload thumbnails.
So, if your account isn't authorized, you will be sent a message saying that your account isn't eligible for the action.
To get your account verified, click on " learn more" in the notification you get.
On the following screen, search for "Create custom video thumbnail" and then select "verified account".
You will have to follow all instructions on the screen. Choose your location and how you will like to receive your verification code. Click on "Submit"
Once you receive your verification code, enter it in the required section. Now, you can upload your thumbnail images.
Related : 18 Youtube videos that are creative and fun to watch
Problem 2: Changed Platform
Another reason why you may be unable to upload a thumbnail is that you are using the YouTube Studio Tool, which is the company's new tool.
This new tool is still in beta testing, so it doesn't have the video editing option. To return to the old tool, follow the instructions below:
Open the video and select "Edit Video." Now, select "Creator Studio Classic."
The system will ask why you are making a switch; you can just click "Skip" if you don't have the time.
You can also contact the Youtube's help center to get further help if the above method does not work.
Don't forget to get this free copy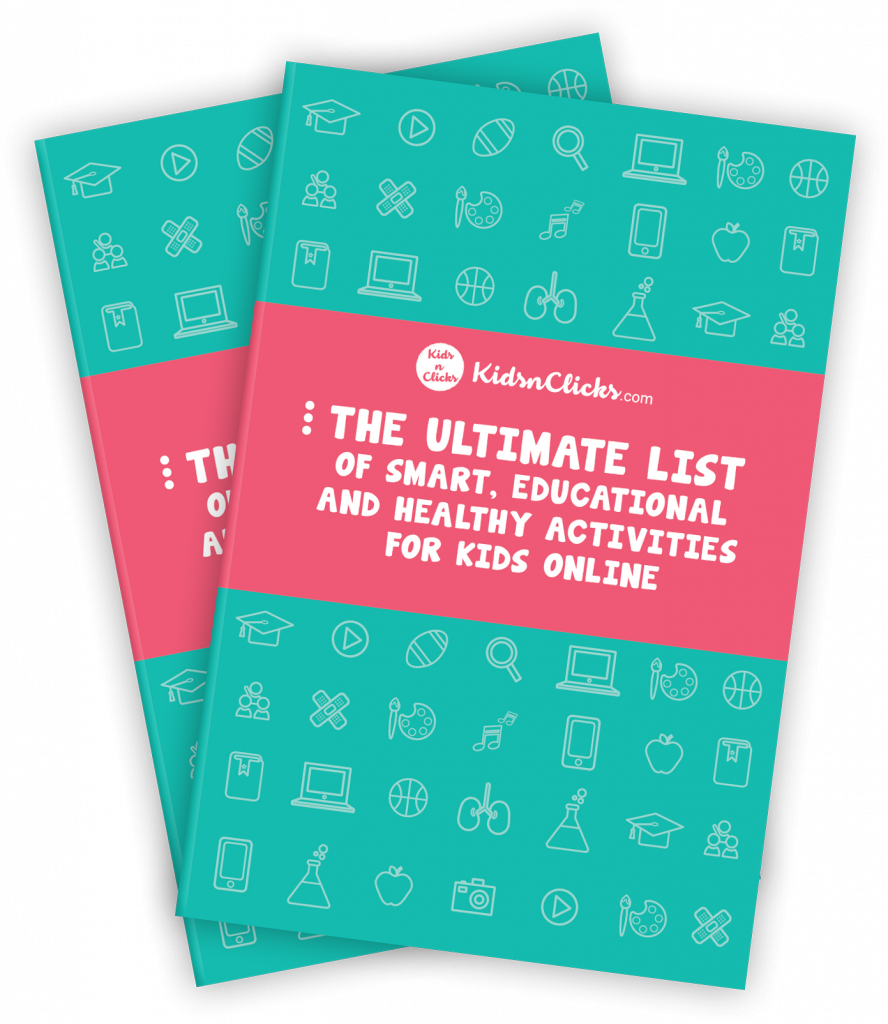 How do you make an eye-catching thumbnail?
You now know to create and upload your YouTube thumbnail. However, this isn't enough. You should know how to execute the task properly.
Below are some best practices on how to view YouTube thumbnail that would gain the attention of potential viewers.
1. Your Logo
You can get several benefits from adding your logo to your thumbnail. For example, it can help you increase your brand awareness.
However, you need to be careful when placing your brand's logo on your thumbnail. We advise that you place it in a corner where it won't disrupt the original design of your thumbnail.
One area you should never place your logo is the bottom right corner. This is because YouTube always places a black box showing the duration of YouTube videos in this area.
So, if you place your logo there, there is no way that your viewers will see it.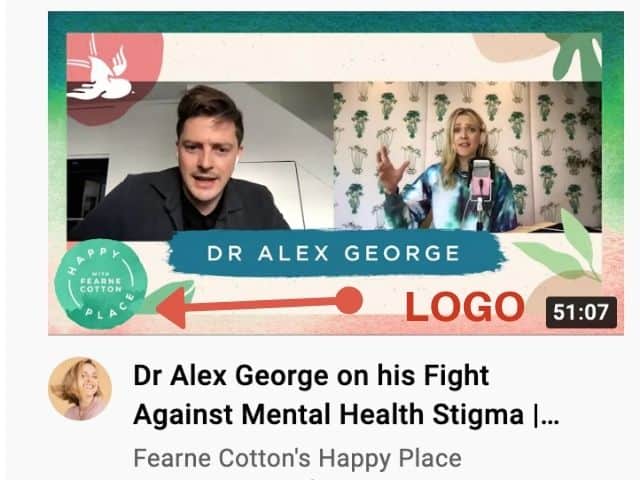 2. Simplicity
If you take a look at YouTube thumbnails, you will realize how small they are. Also, YouTube videos are mostly viewed from smartphones with small screens.
As a result, you need to ensure that the contents of your thumbnail are as legible as possible.
If not, a lot of viewers won't be able to get the information that you are trying to pass.
We are sure that you don't want all the efforts you put into creating your thumbnail to go to waste.
Therefore, during the process of creating the best Youtube thumbnail size, you should ensure that the contents are clear and direct. This will help you to convert potential viewers to actual viewers.
How to make thumbnails attractive?
3. Contrasting Colors
Another thing you have to do is to ensure that the color used in your texts is in contrast with your thumbnail's background color.
Should they have similar colors, the contents of your thumbnail will be difficult to read. Using a color wheel will make this a lot easier.
For example, red and orange should never go together. Meanwhile, green texts on a blue background are a good combination.
Furthermore, you should be more confident using white space. It will draw more attention to your thumbnail.
Try to use bright colors to attract audience attention.
4. Engage YouTubers
The contents of your YouTube thumbnail should attract anyone that sees it. Therefore, you should create a thumbnail that makes people curious.
5. Stick to the Guidelines
Certain rules guide what YouTubers can upload on the platform. You have to follow them at all times, whether you are uploading an image or a thumbnail.
YouTube's community guidelines are easy to follow when you are familiar with them. Basically, your contents are expected to be family-friendly.
6. Consistency
Once you have found a thumbnail design that gets you sufficient clicks, the next thing you need is consistency.
When you are consistent with your thumbnail design, your viewers will become increasingly familiar with your brand.
Now that you know almost everything about Youtube thumbnail from how to change a Youtube thumbnail, how to view a Youtube thumbnail and good thumbnail practices, let's take a look some tools you can use to create eye catching thumbnails.
YouTube Thumbnail Generator
You don't have to be an experienced designer to create beautiful thumbnails. With the help of a good design tool, you will be able to create high-quality designs in no time.
1. Canva
Canva is a design tool that allows you to make use of free templates for YouTube thumbnails.
But if you would like to create your design, you can still do that through Canva. You can upload your images and select any font you desire.
The software will allow you to access hundreds of fonts for free. Also, you don't have to worry if you don't have a graphic to use for your thumbnail.
Canva has a collection of more than two million assets. However, not all of these assets are available for free.
In the end, Canva is an excellent design tool that's easy to use.
Snappa allows users to generate templates for all platforms automatically. So, you can create your YouTube thumbnail with just the click of a button.
You will then be able to proceed by either using a ready-made template or designing yours.
Every template available on Snappa can be customized to suit your taste. So, you don't have to be bothered if nothing appeals to you at first.
Additionally, there are more than a million high-quality pictures and several design options for you to choose from.
Finally, its drag-and-drop feature makes it very easy to use.
3. Visme
Visme is an online tool that is great for creating YouTube thumbnails. You can start designing by going to the "Social Graphics."
After clicking on YouTube, select "YouTube Video Covers" to generate your YouTube thumbnail.
You can choose between using a ready-made template or creating your design.
But while Visme is easy to use as the other design tools, there are limited design options. Also, several features are only available to premium members.
How to view a Youtube thumbnail and download it from a Youtube video?
Follow the steps below to download any thumbnail from Youtube :
Open the video page you want the thumbnail from
Right-click on the white area
Click on the View page source
Ctrl + F maxres
Copy the URL and open it on a new page.
psst, don't forget to :Download the PERSONALISED THE GROWTH MINDSET KIT helping children to stay calm, confident, and grounded even when growing up around social media.
The Benefits of Using a Good YouTube Thumbnail
After you have invested lots of time and effort to upload quality content on your YouTube channel, a good YouTube thumbnail can be the icing on the cake.
Regardless of how good your description is, your thumbnail image is what will really grab the attraction of potential viewers.
An excellent thumbnail image will be the difference between you and your competitors. Once your videos stand out, you are already on your way to getting more views and subscribers.
Conclusion
When it comes to video marketing, there is no platform more essential than YouTube. The contents of this blog post will help you create a successful brand on YouTube.
We hope you now understand how to view Youtube thumbnail and the different tools available to you to make exciting thumbnail images.
before you go don't forget to check this out
The growth-mindset kit made to help kids discover challenges with confidence. 
packed with amazing worksheets, including ways to manage anxiety and helping children develop positive habits.