TikTok has millions of active users around the world. If you are a frequent user, you have undoubtedly noticed that some TikTok videos have words or captions that pop up as the video plays. Have you ever wondered how to control this incredible feature? Have you ever wondered how to make words pop up on Tik Tok? Then this article is for you. 
This function is an accessibility feature that TikTok has helped to popularize. So much, so that other popular social media apps are starting to copy them. Please keep reading to learn how to control it. 
How to make words pop up on Tik Tok?
TikTok captions were added as a feature in April 2021. Since then, they have revolutionized how video content is presented on the platform on mobile phones and other devices. There are many reasons why this feature was added. Some of them are:
Accessibility: Not every user can always hear what is being said. As such, TikTok captions present a great way for them to still understand the video and feel involved.
User Control: Sometimes, you might not be in the best position to have sound playing as you engage with TikTok. You might be in a class, a library, or, some other public place. In any case, you can still understand TikToks if you have this option turned on.
Content Creation: Some content creators out there can create content using only TikTok texts and other special effects. Even though this wouldn't occur to most platforms as the best way to use captioning, thinking like this sets TikTok apart from the rest.
Related: What does 'Friends Only' mean on TikTok?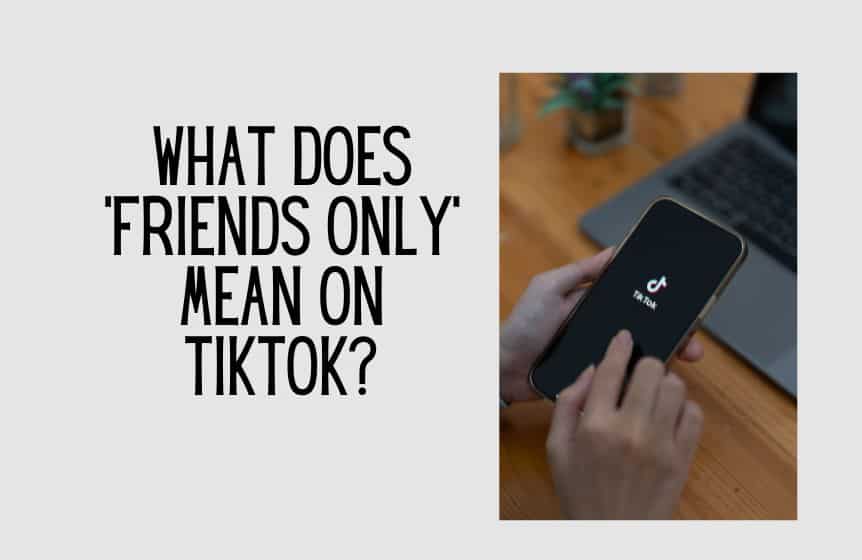 The beauty of this feature is that the captions do not have to be generated by the content creators themselves. Using AI, TikTok can automatically hear what is being said and generate captions to that effect. Isn't that cool?
Now that you're up to speed on what TikTok's captioning is, how do you turn on this feature? Well, the process is not complicated. By following the simple steps below, you should be good to go.
First off, open the TikTok application. 
Once there, click on the icon on the top-right corner ( three horizontal line) of the screen.
From the pop-up menu, you should be able to open the settings and privacy menu.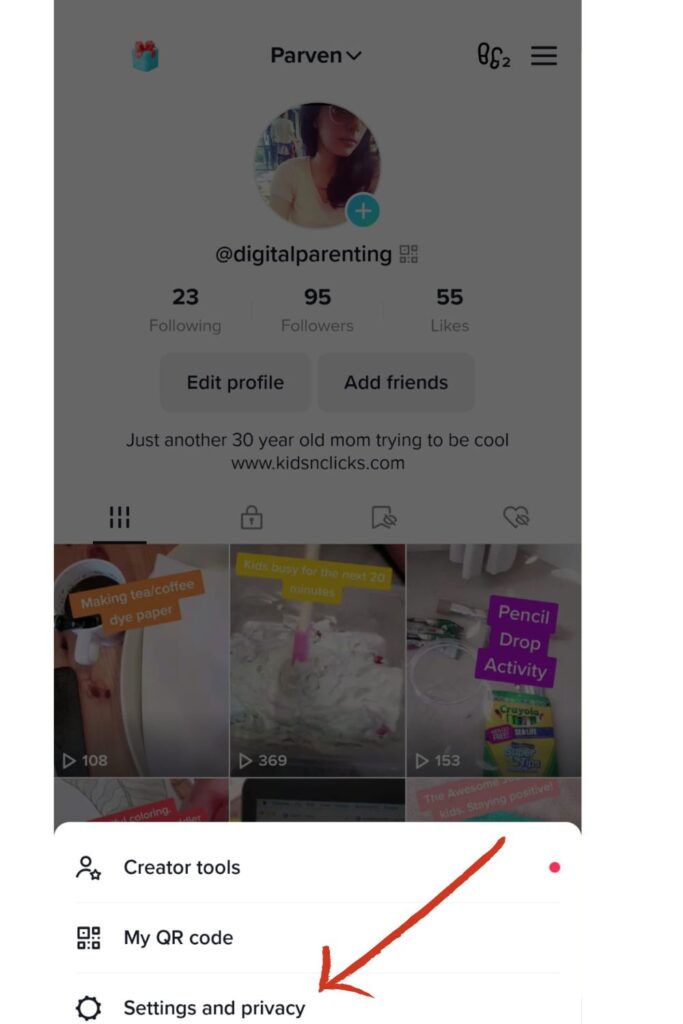 Select the accessibility function
Once there, toggle the captions button to show captions on posts.
When this is done, videos will always play with auto-generated captions. 
How to make words appear as you talk on TikTok?
The above tutorial was for captions as a viewer. However, as a creator, there are ways to have captions enabled for the benefit of your viewers. Remember, having captions enabled on your videos will lead you to draw in a far wider audience way beyond your target audience.
TikTok's algorithm actively pushes captioned videos further. They will also make your content more enjoyable in general.
To turn on TikTok auto-generated captions as a creator for your next video, use the following steps in this step-by-step guide.
Open the TikTok app.
Tap the create button. 
Hit the record button and create short-form videos or upload videos from your camera roll. 
When done, tap the captions button on the right side of the TikTok editor screen. 
TikTok will then process the audio and transcribe it. 
Past this point, it will be up to you to review the footage and correct any errors or inconsistencies with specific words. 
When done, hit save. Now, your captions should be ready for your short videos. 
As a content creator, doing this will give your next video wider reach.  
How to make text appear at different times on TikTok?
Even though the auto-generation captions feature is a pretty nifty tool, there are other ways to play with text on TikTok.
One of those ways is the TikTok Text-To-Speech feature. This is also a generally great accessibility feature. It is beneficial for creators with speech impediments or vision impairments. Other users are also free to use text-to-speech.
Another way to play with text is to have text pop up at specific times in your video. This is a great thing to add to your videos, including sound effects, audio clips, and background features.
To use the text-to-speech function or make text pop up at specific time codes, use the following steps:
Open the TikTok app.
Press the create button (+ sign) at the bottom center of the screen.
Record or upload a video using the upload button.
Once this is done, select the text button on the right side of the screen.
You should be able to type in all the text you want to appear in this video.
From here, you have a lot of control to select the different times you want the text to appear, the text duration, the text font, the text style, the text color, the text position, the text-to-speech voice, text effects, and so on.
You can do all this using the built-in text editor.
After typing in your desired text using the text feature, select the text size, position of the text, and other options.
From there, tap the text itself.
This should open up a menu where you can set duration.
After clicking the set duration option, you can use the sliding scale to select the exact video frame you want the text to pop up.
If you want to do this for a new text or video, simply repeat the process using the text icon on the editing bar.
By following the above steps, you can obtain the desired effect. You will have easy ways to manipulate the content of your video as a personal user, business owner, or otherwise.
You can also use this effect for TikTok slideshows. Typically, editing like this on mobile apps takes a lot of work. However, TikTok has found a way to make it easy. With this, you can easily take your content to the next level. 
We hope you now know how to make words pop on Tik Tok using different fonts and animations that will the grab the attention of other users.