Video gaming is an activity enjoyed not just by children but also adults. The world of gaming has evolved over the years. You will be surprised by some of the origins of video games. If you are someone that play games regularly, then test your knowledge with the video game trivia questions below.
We have easy video game trivia questions and hard video game trivia questions list for you.
If you can answer the majority of the questions that are present here, you can definitely call yourself a gamer with supreme knowledge that knows what is going on in the gaming world over the last three to four decades.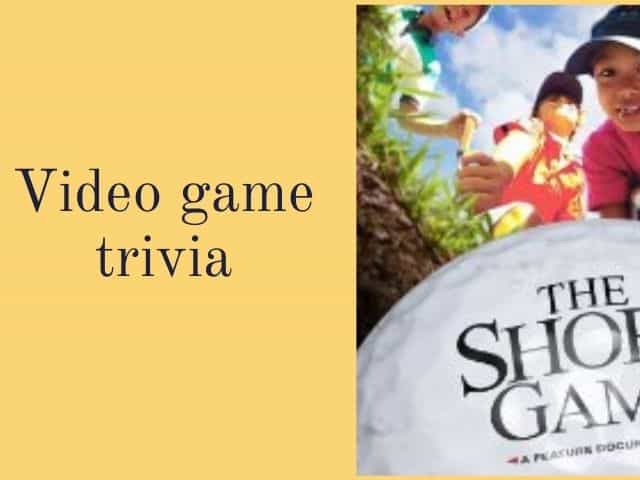 You can try to make the trivia more exciting by asking your best friend to join in the quiz.
Call your group of gamer friends, who you know will surely have fun answering all these questions and test their gaming knowledge. Video game expert? This one is for you.
We have an interesting list of 15 questions spanning three decades. From the latest games like Resident Evil to Super Mario Brothers to The Legend of Zelda. We have all the questions covered below. Now lets test your video game knowledge.
Video game trivia questions from the 1990s
What was the video game in which Mario actually came into existence as a character?
Answer : Donkey Kong
Fact : This is a game in which the main character has to go about a construction site. This character was initially unnamed but later came to be known as The Jumpman.
He has to rescue a lady who is stuck with the villain. The name of the main character was later termed as The Mario.
2. Which famous video game has the main character as Solid Snake?
Answer : The Metal Gear
Fact : A fictional character from The Metal Gear series, he is a highly skilled soldier who specializes in stealth missions and espionage.
He has a twin brother called Liquid Snake. He is supposed to be the second product of Les Infants Terribles – a secret project that is run by the government to create soldier clones.
Related : Impossible trivia questions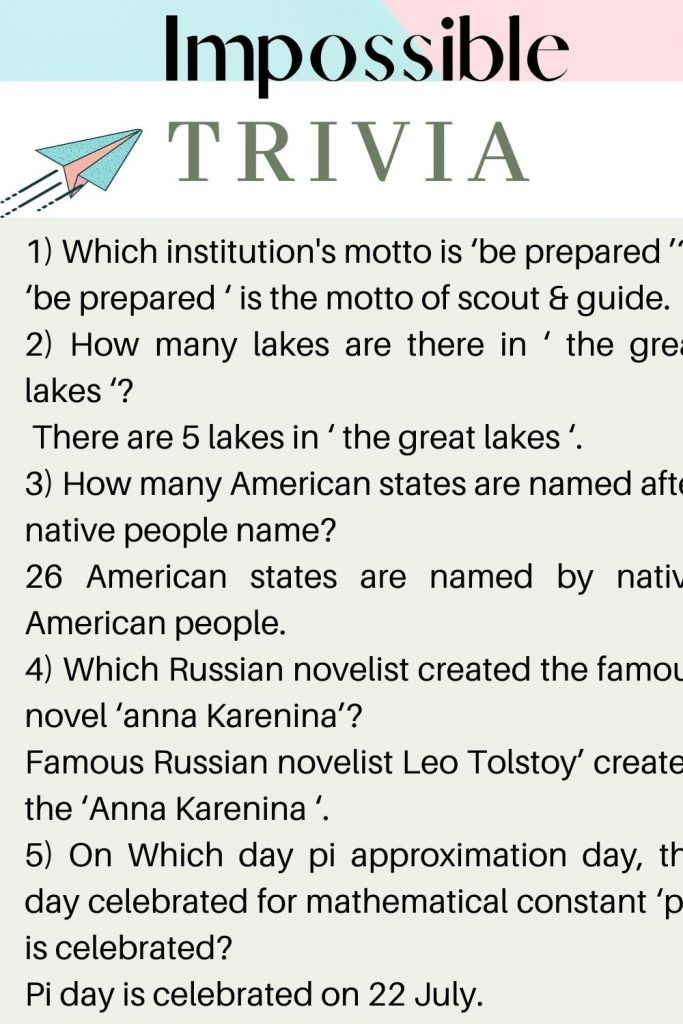 3. What did Nintendo start its journey with?
Answer – Selling playing cards
Fact : Nintendo was founded as Nintendo Karuta to produce and sell traditional Japanese playing cards.
There was a huge increase in the popularity of these playing cards, which led to the first-ever expansion of the company in that segment, introducing a lot of Nintendo characters.
It was only in the early 1970s that the company ventured into electronics and video game consoles, launching its first Nintendo console.
4. What type of video game is Astro Boy?
Answer : An action video game/Arcade game.
Fact : This series game is set in the future. Here, robots co-exist with human beings. This game follows the adventures of Astro Boy across various missions.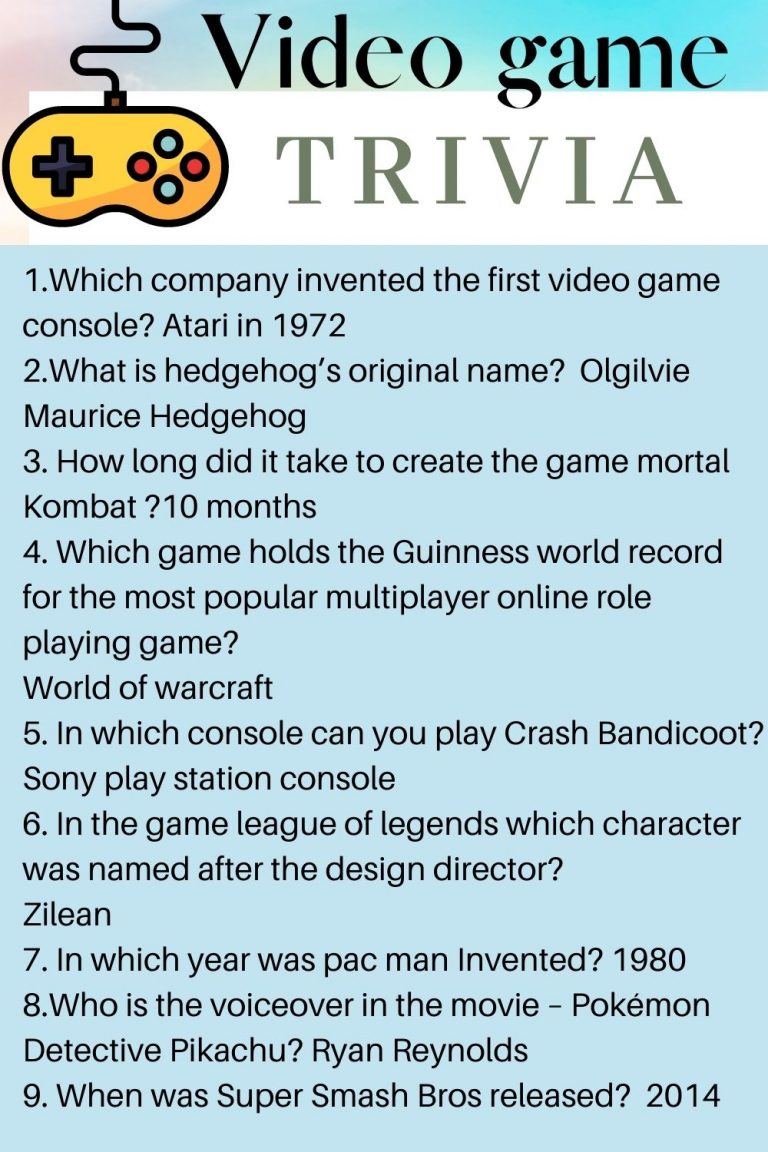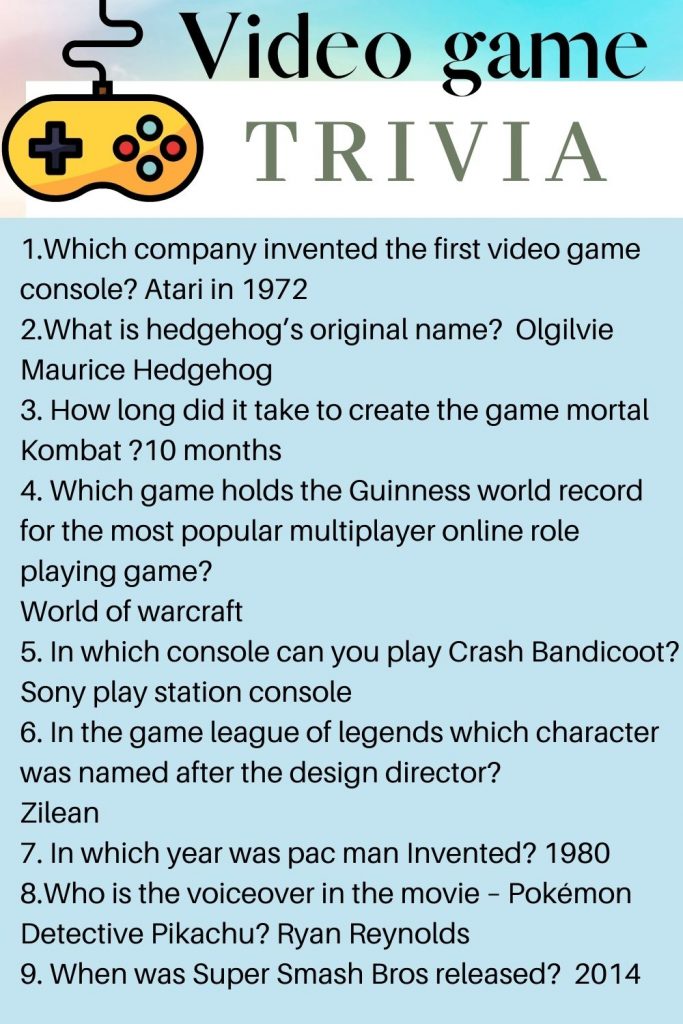 5. What is the highest-grossing game ever?
A : Pokémon
Fact : Pokémon has been so successful over the ages that it is hard to imagine any other game coming close. It has been a favorite of kids and adults alike.
The game has also constantly evolved to integrate newer Pokémon into it.
Related : Middle school trivia questions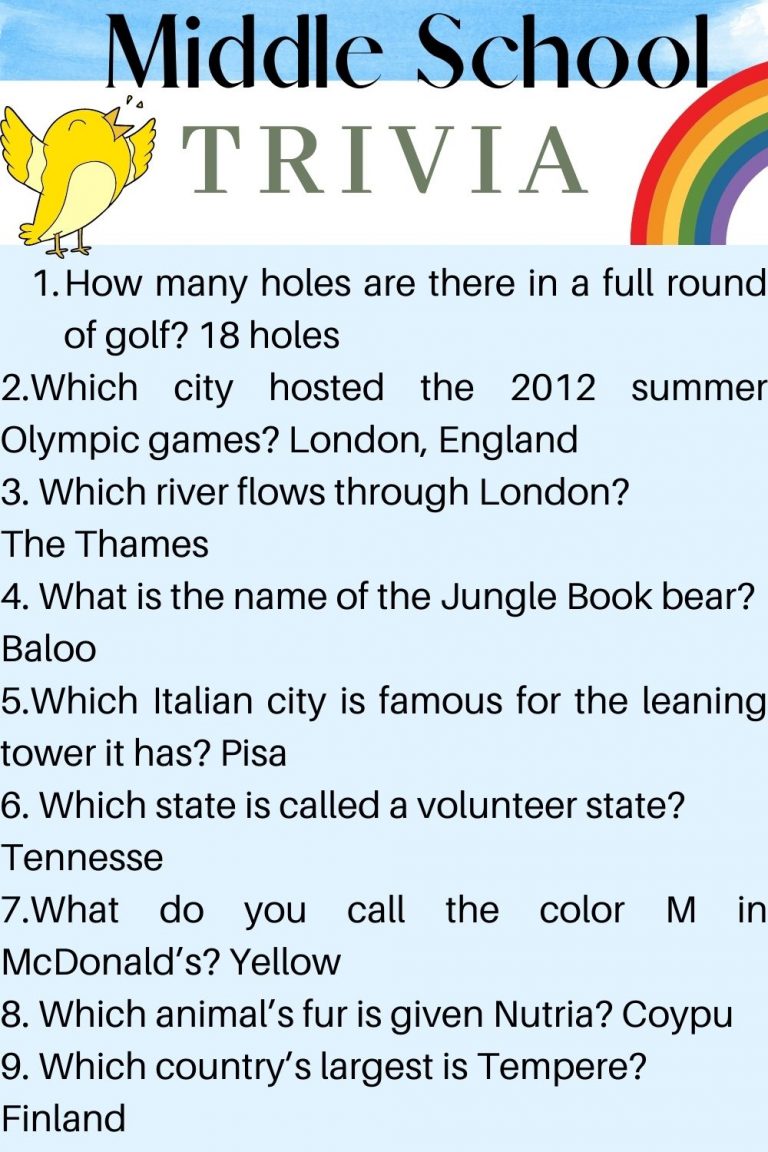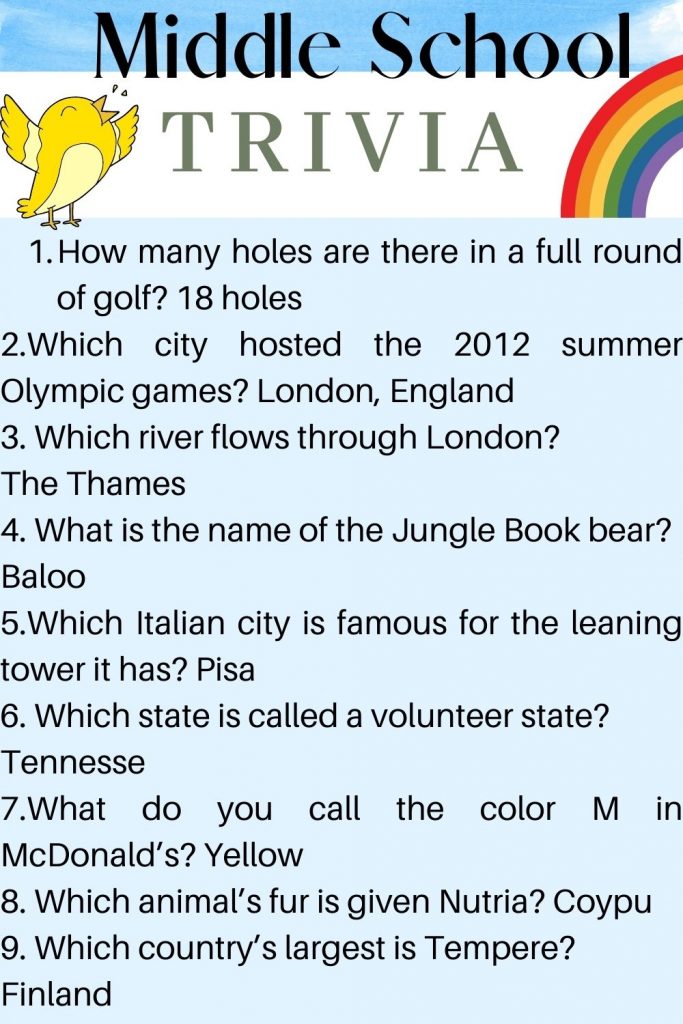 Video game trivia questions from 2020
6. Which year saw the release of the first game of Call of Duty?
Anwer : 2003
Fact : Call of Duty is a first-person shooter game, which was launched by Activision.
Starting out with World War 2, it then branched out into other forms of arenas like the cold war, outer space, and futuristic spaces.
The most recent of all – Black ops, was released in the year 2020.
7. The football club Rangers manager Alex McLeish was made aware of a player through his ability ratings on Football Manager. Who was that player?
Answer : Lionel Messi
Fact : The manager's son Jon kept on pestering him to sign his first character, Messi.
Since Messi, for the obvious reason, could not stop scoring, he wanted to have that player on the team his dad was managing in international football.
However, the Rangers did not try to sign him as it would have been an extremely costly deal for them.
Related : Food trivia questions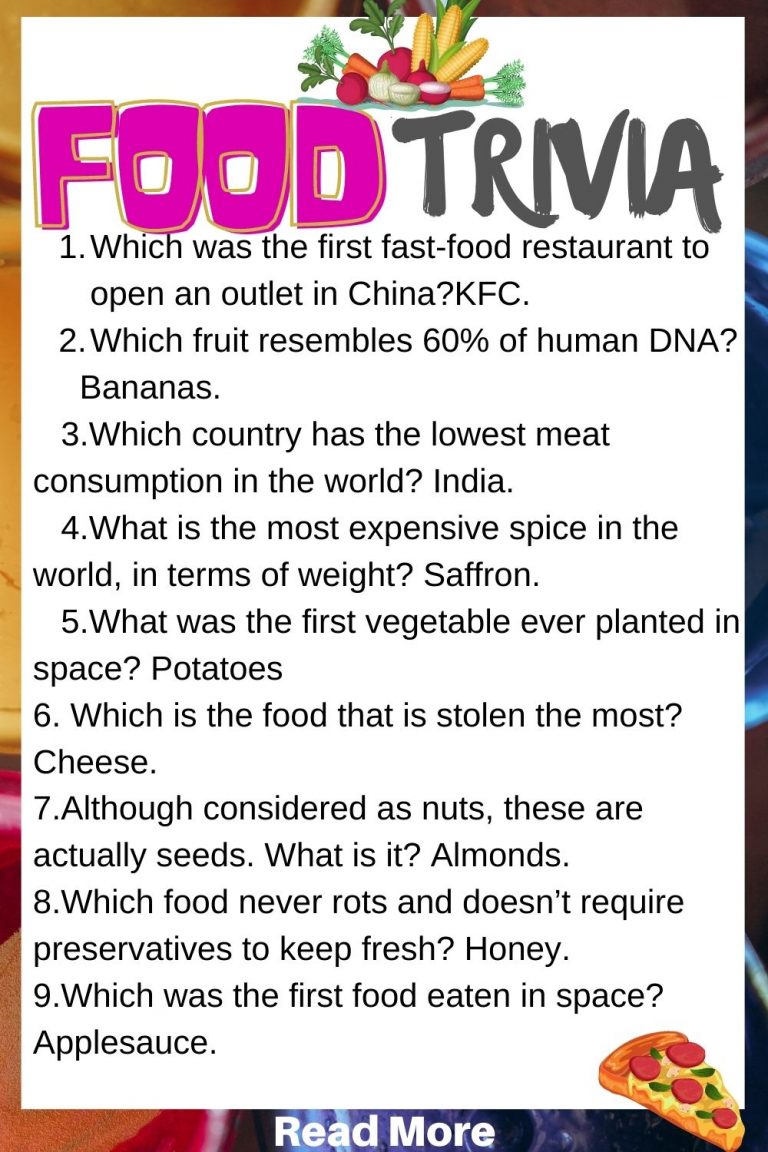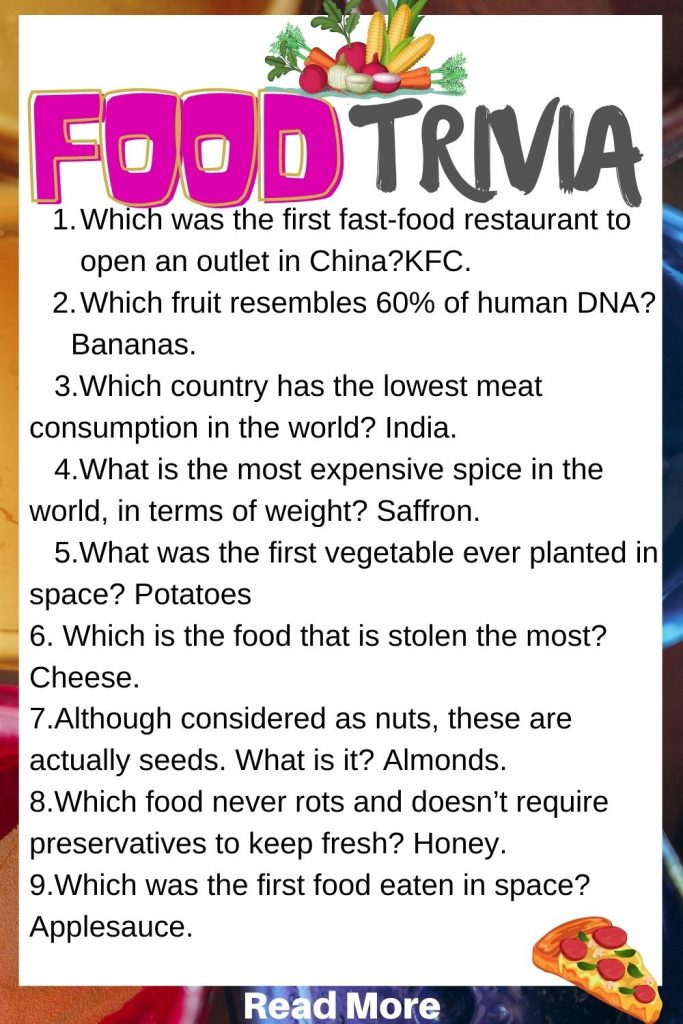 8. When was Super Smash Bros released?
Answer : 2014
Fact : This is one of the most famous crossovers is fighting games developed by two studios.
This game features superstars from various action games which use their powers and geographical locations to inflict danger and war over the other players.
This video game series has launched many other versions since the time it launched.
9. How long did it take Markus Perrson to make the first version of Minecraft?
Answer : One week
Fact : Markus Perrson, the famous game developer, also known as Notch in the gaming circles, is the founder of Minecraft.
He took about a week's time to create the first version of the game.
It was launched into the market in 2011. He said it was the best time and best place to launch this.
Related : Trivia for kids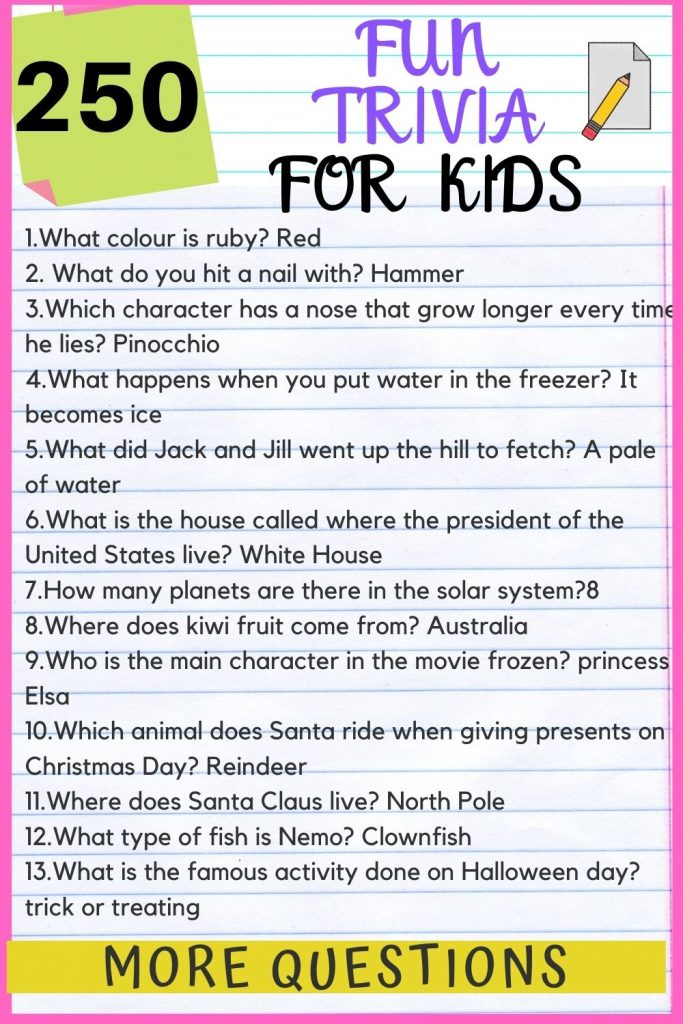 10. Who is the voiceover in the movie – Pokémon Detective Pikachu?
Answer : Ryan Reynolds
Fact : Ryan Reynolds delivered his voiceover to the whole movie, which became an instant success across various generations.
11. Which company invented the first video game console?
Answer : Atari in 1972
12. What is the hedgehog's original name?
Answer : Olgilvie Maurice Hedgehog
13. How long did it take to create the game mortal Kombat ?
Answer: 10 months
14. Which game holds the Guinness world record for the most popular multiplayer online role playing game?
Answer : World of warcraft
Related : Quiz for kids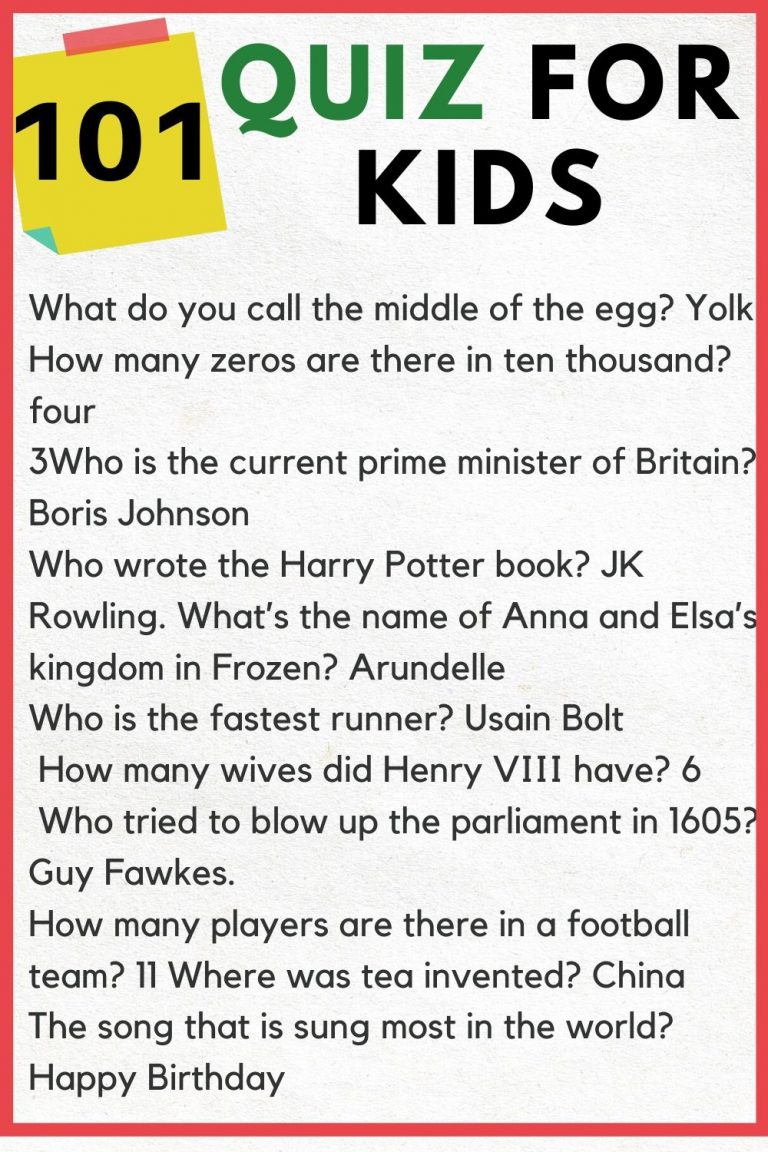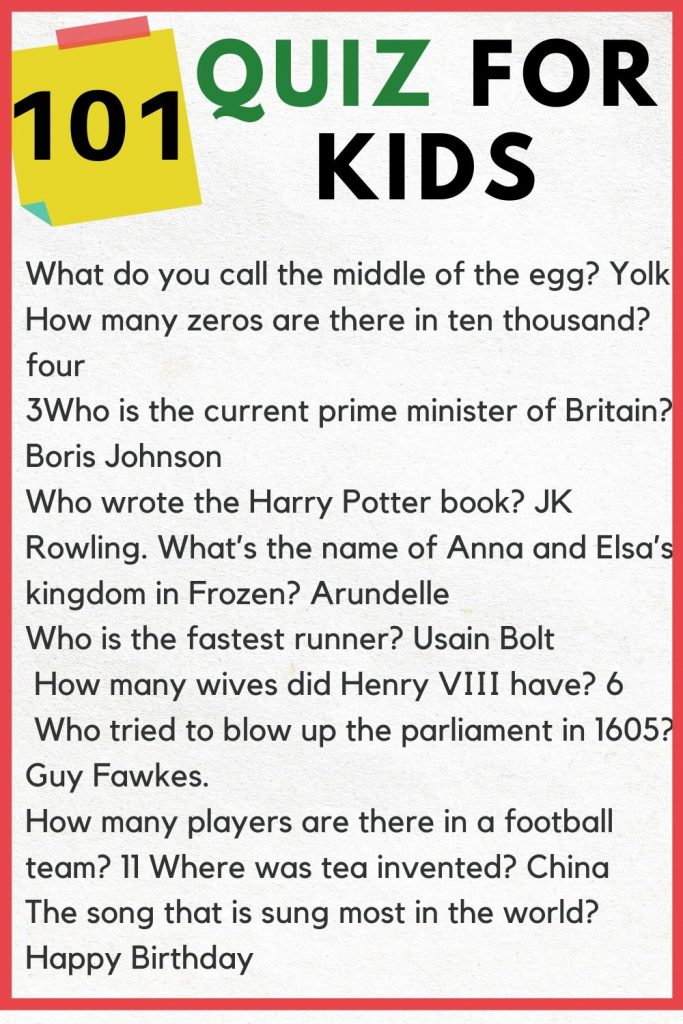 15. In which console can you play Crash Bandicoot?
Answer : Sony play station console
16. In the game league of legends which character was named after the design director?
Answer : Zilean
17. In which year was pac man Invented?
Answer : 1980
2023 Video game trivia
18. Who features on FIFA 2023 cover?
Answer : Kylian Mbappe
Fact : With his extraordinary performances over the last year, it is no surprise that the Frenchman is on the prestigious cover of FIFA 2023
19. Which popular game was purchased for more than 1 billion dollars by Microsoft?
Answer Minecraft
Fact : The sales were high. Users' retention was also high. There were all reasons in blue for Microsoft to go forward and make a huge offer to buy Minecraft.
20. Which athlete featured on the cover of NHL 21'?
Answer Alex Ovechkin
Fact : He scored 48 goals and won his ninth Rocket Richard trophy in the last season. It was an obvious statement that he would be made the cover star of the magazine.
Related : Impossible trivia questions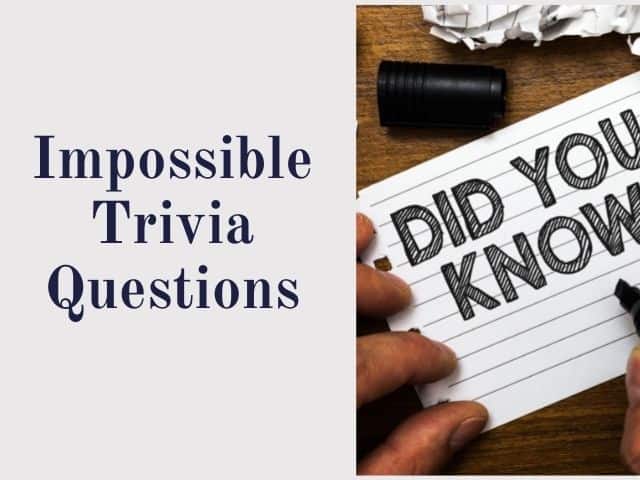 21. How many versions of Grand Theft Auto have been released so far?
Answer : Fifteen
Fact : There have been many versions of Grand Theft Auto that have been released over the last decade.
Out of all, the most famous one is San Andreas and Vice City since they were probably launched at a time when gaming had started to pick up immensely among the youth.
22. How many levels are available in Modern Warfare 2?
Answer: 70
Fact : With its extensive demographics and intricate character designs, Modern Warfare 2 is one of the most played games in the world.
There are about 70 levels that a player has to pass in order to stand as the champion.
Conclusion
We hope you enjoyed answering the video game trivia quiz above. If you have any other video game trivia questions to be added to the list above then do comment below.
Before you go don't forget to get the Personalised Growth mindset kit for children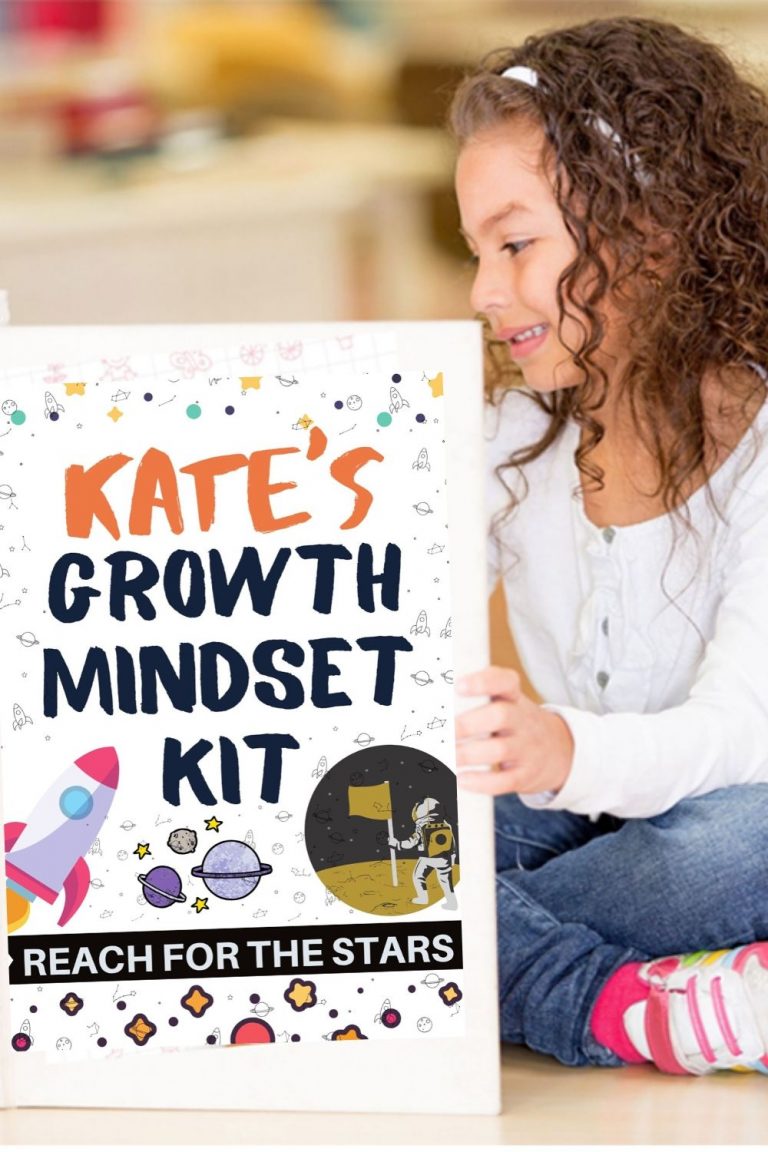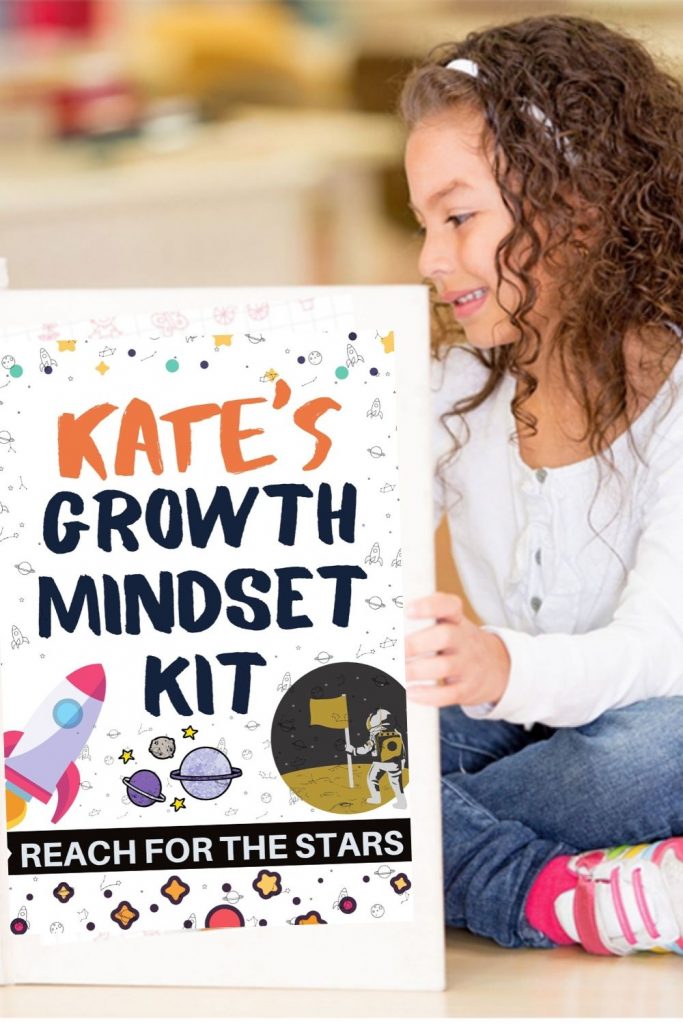 Was this helpful?
Good job! Please give your positive feedback
How could we improve this post? Please Help us.