Everyone from artisans and cosmetic artists to home cooks and pet owners has jumped on the TikTok bandwagon to reach their audience. If you have also started out posting on TikTok, in this article, you will learn how to make a viral video on Tik Tok.
Tik Tok is an iOS and Android video software that allows users to make and share short films. It was first launched in China under the name Douyin in September 2016.
The following year, in 2017, ByteDance released the app for markets outside of China.
The popularity of the app is increasing every day. You don't have to be a teenager with good moves to make viral content for Tik Tok. However, to create material that will resonate with millions of people, you must be innovative with your Tik Tok account.
How to make a viral video on Tik Tok?
TikTok's first billion downloads were attained in February of this year. It took just under eight months for the app to amass another half-billion user.
Considering the creators of Tik Tok released the app in 2016, these results are remarkable.
Today, more people from all around the world are becoming regular users of TikTok. Contrary to popular belief, even if TikTok for business gives many advanced features to its users, it is still hard to go viral on the platform.
However, as these social media platforms have grown in popularity, there has been a surge in rivalry. To distinguish yourself from the masses and produce trending popular videos, you must post unique TikTok content.
Do you want to know how to make a viral video on Tik Tok? Here are a few pointers that might be useful.
1. Create short and precise videos
Today's digital consumers have incredibly short attention spans. To be precise, the attention span is eight seconds. This is the latest trend that TikTok has effectively pounced on.
On the platform, the average video watch time is 15 seconds. So make your TikTok videos as brief as possible. When you first start using the platform, it can be difficult but strive to convey your message and improve your content with every new video.
The trend of short videos has spread across all social media platforms, all thanks to TikTok's massive popularity. Quick video material is now promoted on Facebook, Instagram, and even YouTube.
You may expand your audience and improve your chances of becoming viral by cross-promoting your TikTok video content on other social media sites.
2. Publish high-quality content
The Tik Tok algorithm works by rewarding content providers who can drive traffic to the platform. Content creators/TikTok influencers must frequently post on TikTok to get viral.
Successful Tik Tokers routinely create and publish high-quality video content on this social media network.
You are not required to update your content every hour. Attempt to stick to a schedule so that consumers can find your material and have a cause to come back to see what new videos you've posted.
3. Create trending videos
TikTok is mostly a trend-driven platform. As a result, it's critical to be aware of the current developments. The TikTok algorithm makes it simple for new users to follow and capitalize on trends.
You should go to Tik Tok's Discover page to see your industry's trending type of video.
The TikTok Discover Page can encompass anything from popular music to popular songs to popular audio, popular sounds, and popular cookery videos.
You can also rely on the recommendation system of TikTok to discover interesting videos. This will assist you in spotting the new trend and incorporating it into your content.
4. Use popular hashtags
Hashtags aid in the improvement of video rankings. As a result, it's critical to avoid generic hashtags and instead pick relevant ones to your video's visibility.
A rigorous hashtag analysis will be at the top of your plan if you attempt to go viral on TikTok.
5. Ask audience to leave a comment on your video
TikTok, like any other social networking site, allows users to create and connect with other creators. When you're aiming to get followers, this is very vital.
Make an effort to respond to comments left on your videos. Also, remember that you will find people of all ages on TikTok. Be smart when talking with different types of people on the platform.
Related : How to create awesome Tik Tok bios?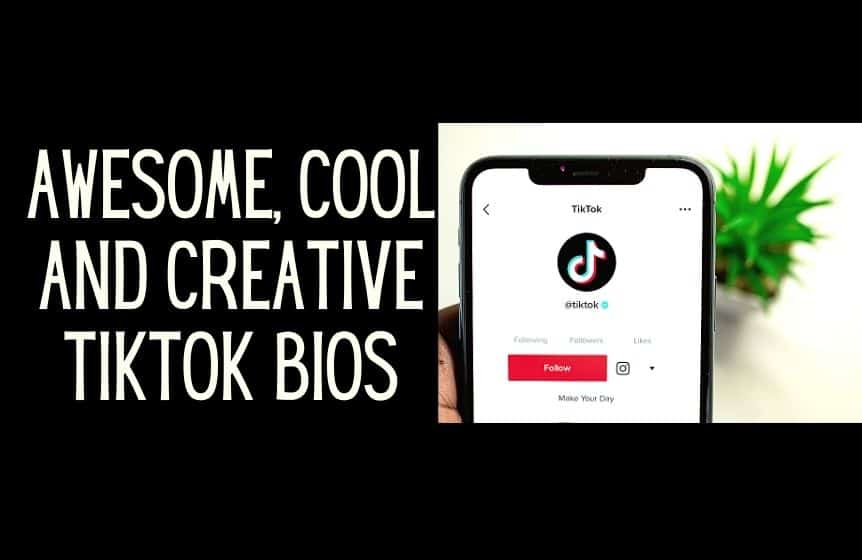 How to go viral on Tik Tok overnight?
According to the app's statistics, users spend 52 minutes every day on TikTok. TikTok is available in 155 countries as of 2019. Moreover, it is also available in a whopping 75 other languages.
The best part about TikTok is that practically any better video may become a viral hit.
While most teenagers use the TikTok app to watch enjoyable dancing videos, most individuals in other demographics use it to watch different content. This might include original videos where producers provide cleaning, cooking, petting, or painting advice, among other things.
1. Collaborate with other users
Collaboration with current popular accounts is a simple yet efficient approach to building your base and reaching a wider audience.
Start by liking and commenting on specific videos created by influencers in your niche. Engage with these well-known accounts and look for ways to collaborate on popular content that can help you raise your profile.
2. Use duet feature
TikTok is the only app that allows you to compare two videos. You can utilize the duet feature to make videos that react to other users' content. Enabling the "Feature" option as a Tiktok creator might also encourage users to respond to your films.
Related : How to do celebrity look a like on Tik Tok?
3. Divide videos into sections
Even if you have all the necessary tools to make outstanding films, poor storytelling may prevent your material from becoming famous.
Users will continue to watch your videos as long as you provide a captivating story. You can also divide the story into sections or videos.
4. Create trending videos
If you don't want to be a one-hit-wonder, make sure TikTok users keep returning to your profile. As a result, it's critical to include strong CTAs that entice viewers to look for your next video.
Checking the TikTok Discover page for daily recommendations, for example, can be beneficial in engaging the audience.
5. Post at the right time
Another approach to ensure that your video receives notice is to post content at the appropriate moment.
But when is the best time to provide content? That is dependent on your target audience/target demography and the times when they are most active on TikTok.
If your larger audience works throughout the day and utilizes TikTok after work, you might benefit from posting your movies in the evening.
6. Use texts in your videos
Your audio and voice narration might help you connect with your fans deeper. This is particularly smart because TikTok's computers detect words, which can help your video rank higher on the app.
Include your own twist on the same music to make your videos more intriguing. You can do this by using wit and humor to convey your point.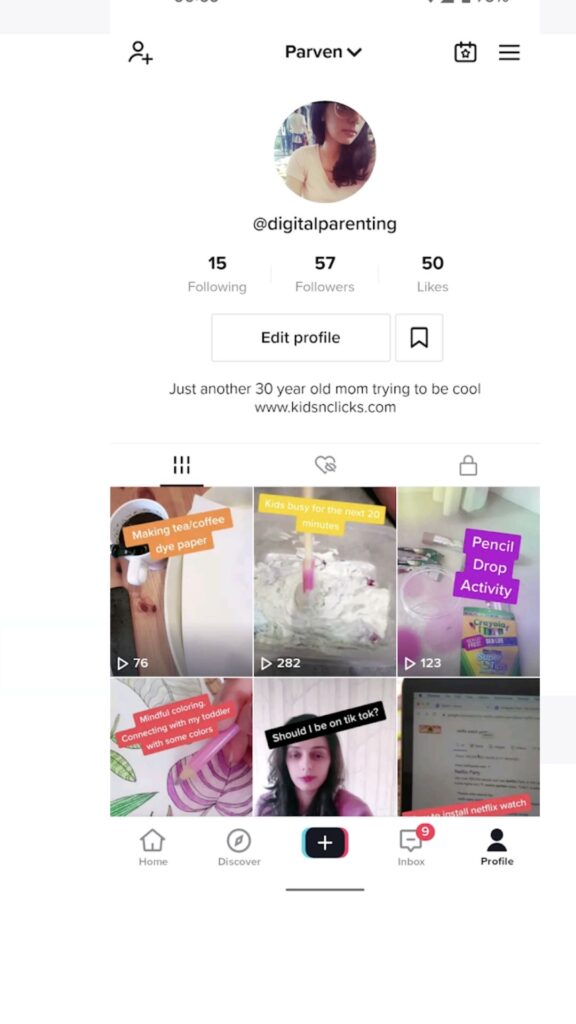 How long does it take for a video to go viral on Tik Tok?
So you're trying to figure out how to get viral TikTok videos. I can't say I blame you! It's a social networking site that everyone can't get enough of.
It's no longer a place where pre-teens lip sync and do foolish dances but rather a community where individuals of all ages contribute content.
The topics for TikTok videos range from goofy dog videos to life as an astronaut to how to trade a bobby pin for a house and fun dance videos.
TikTok now has a daily user base of about one billion people. That's a staggering figure. With so many people using the app, you'd think it'd be effortless to get your own TikTok posts to go famous and be seen by a few million people.
Some people had gained over 10 million video views on TikTok within just a month of joining the platform. And then some people merely get a thousand views on their video content even though they might have been posting content on the TikTok platform for a long time.
Related: Baddie usernames for Tik Tok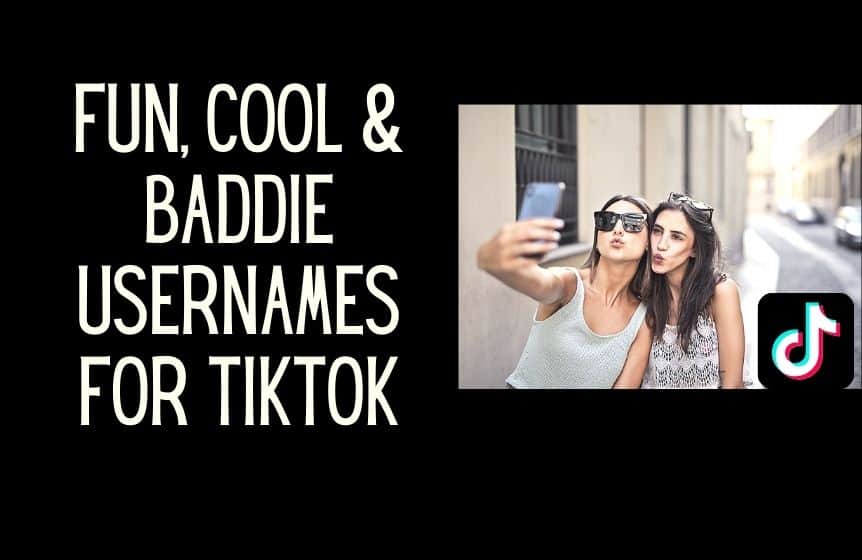 TikTok is a fast-paced app where you must quickly capture people's interest before they swipe past your video to watch anything else.
Within the first few seconds, establish the tone and theme of the video so that viewers know what they're viewing. Most people will not watch if there is no action till the finish.
I'd recommend keeping your clips brief and to the point unless you're delivering a long story that demands a full minute of video. To evaluate quality, TikTok compares the average watch time to the length of the video.
Hence, it is hard to say how long does it take to go viral on Tik Tok. It all depends on the quality of your video.
Other tips to make a viral video on Tik Tok
TikTok wants to expose your work to the correct people, so it'll use all of the tools you give to figure out what your video is about and who should see it.
You can do this in your caption or hashtags, which I'll go over later. Still, by utilizing a voiceover on your video, you're giving them a lot more keywords and information about your video so that they can show it to the correct people.
Here are some other tips to consider when making a viral video on Tik Tok:
1. Use songs in your videos
Layer a song in the background with narration at all times. Whether you use a voiceover, it's always great to include current music in your films.
You are free to choose your tunes, but because TikTok is a social site where people feed off of new trends, it is far more likely that you will succeed if you use current hot songs.
Related : Tik Tok songs
2. Make educational videos
People enjoy learning on TikTok, so if you're an expert in a particular field, make educational films to help others learn more about it.
These are perfect for quick bullet point movies with text over the screen directing the user through the mini-lesson.
Similarly, because TikTok users enjoy shopping, sharing favorite products is a surprisingly simple method to generate traction (and monetize).
This is, in my opinion, one of the most critical factors in not only making a video go viral but also growing your audience. What good is a video with 5 million views if it only gets you 2000 followers?
3. Add call-to-action on your video
For starters, if a video receives a lot of comments, likes, or followers, TikTok will naturally share it with additional people. As a result, having a call-to-action in your caption and at the end of your video, such as "like for part 2," is highly beneficial.
4. Create contentious content
Again, virality is driven by comments, so if you can find anything contentious, that will help.
People genuinely enjoy giving their two cents on many topics on the internet.
You don't have to be doing anything wrong, but if there's an issue on which people are split, such as how much cream cheese to put on a bagel or whether ketchup on eggs is acceptable (literally minor foolish things! ), they'll chime in with their thoughts.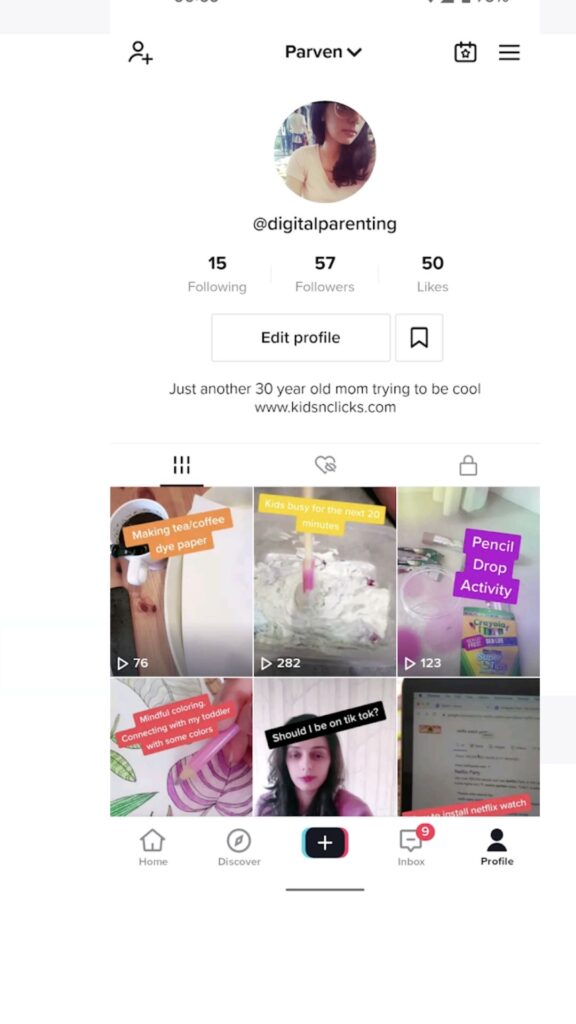 The easiest way for content creators to make a viral video on Tik Tok is to always keep up with the latest trends to keep their target audience engaged. For example, using a trending song in your video and using popular hashtags is always a great idea in making videos go viral.
FAQ:
What is the best time to post on Tik Tok?
TikTok live is greatest between the hours of 10 a.m. and 2 p.m. ET. The TikTok community is most active during this time window, according to Business Insider. It is always a better idea to post content during peak hours. Also, know that peak hours might vary depending on your geographic region. You can check TikTok Analytics to find the peak hour in your geographic area.
Can you go viral on Tik Tok without any followers?
Even if you're a new TikTok user with a small number of followers, you can still go viral. Always add your own spin to videos. Adding a twist will help you stand out from the crowd. Also, to go viral, you should ask your audience what kind of content creation they want to see from you.
How many views are considered viral on TikTok?
Viral videos welcome more comments, shares, and likes than non-viral videos. Videos are considered viral once a video/video series has received at least 500,000 views. At the end of the day, viral videos could also go from 1 million to 5 million views and beyond.
How many hashtags to use on Tik Tok?
A hashtag must have at least three characters: the hashtag, a number or letter, and a space. In practicality, you can use up to 33 hashtags in a caption. Have you tried hashtag challenges on TikTok? If not, you should!