Unlike many other social media apps like Instagram, you are not allowed to have 2 Snapchat account. However, there are some ways to go around it. Particularly, if you are using an Android device.
Other social media apps like Instagram allow for up to 5 accounts. And within the app itself, you can switch between accounts easily.
However, Snapchat is the opposite of this. It only allows you to have just one account. This can be frustrating for some people who want to use Snapchat for personal and for business purposes.
Although Snapchat is targeted more towards teenagers, it is also used by many influencers who still want a private account not connected to their public account.
Despite the restrictions on Snapchat not allow dual accounts, there are ways around it if you have a Samsung and Xiaomi phone. You can create 2 Snapchat account on a single device.
Related : How to delete a story on Snapchat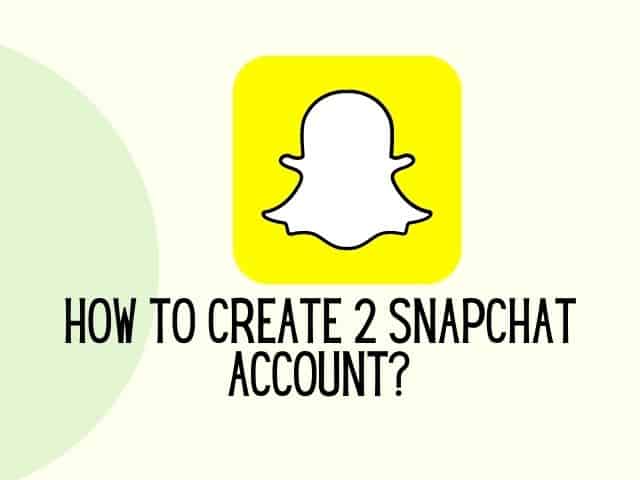 Can I have 2 Snapchat account?
Technically no, you are not allowed to have multiple accounts on Snapchat.
When you sign up to Snapchat you have to use your phone number or email address. And if you want to use a different account you will have to log out and sign in using a different username.
This can be an inconvenient process and takes a lot of time.
Related : Meaning of SUS in Snapchat
How to create 2 Snapchat account on one device?
Many mobile phones comes with a feature that allows you to have multiple apps.
Creating a dual Snapchat account using Samsung :
There is a feature known as "Dual Messenger" in Samsung devices.
Follow the steps below to enable Dual Messenger :
Open Settings
Click on Advanced Features
Click on Dual Messenger
You can now see a list of apps whereby you can sign in using a second account. Including social media apps.
Related : What does pending mean on Snapchat?
Snapchat, Whatsapp, Messenger , Facebook will be part of the options,
Toggle on Snapchat and install the second Snapchat app.
When yo go back to your homescreen you can now see 2 Snapchat accounts.
The one with the orange icon indicates the second Snapchat account that you have.
Other Android devices that allows for multiple Snapchat accounts:
Here are few other Android device that allows you to have 2 social media accounts :
Xiamoi : Click on settings, then click on Dual apps
Huawei : Click on settings, then click on App Twin
One plus: Click Settings, then Utilities and click on Parallel Apps
Related : Meaning of WYO on Snapchat
That is the easy way to have dual Snapchat account on Android devices. However, other Android devices like Nokia, Motorala and Google phone does not have such features.
You can download third party apps instead when your smartphone does not allow you to have more than 2 social media apps.
Now let's take a look how we can do that using third party apps :
Third party apps to create a second Snapchat account:
There are a few cloning apps that will enable you to have multiple social media apps. Most of the apps are free but comes with advertisements in it.
Here are some worth checking out.
1. Dual apps
This app will enable you to create a second Snapchat account or even clone any other apps.
All you need to do is simply download the app and then choose the apps you would like to clone.
Create your second Snapchat account and start using it.
Related : Snapchat dark mode
Don't forget to check the Growth Mindset Kit designed to raise confident kids growing up with tech

2. Super clone
This is a popular cloning app. It allows you to switch from one social media app to the other very easily.
You can even open both apps at the same time.
To use this app like any other app you will need to sign in using an email address or phone number.
3. Parallel app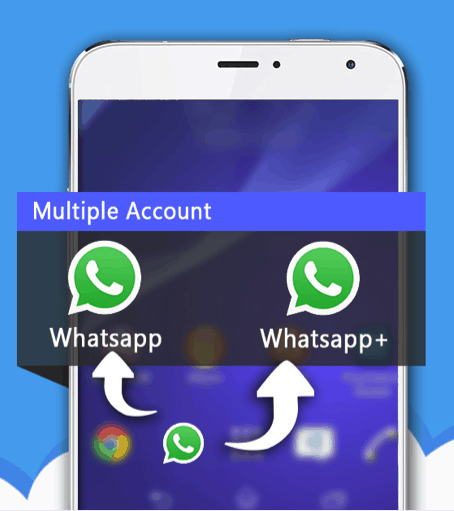 Many Snapchat users use this app to create multiple accounts on the same device.
All you have to do is install Parallel app and follow the steps below :
Open the app.
Click on the add (+) button at the bottom right of the screen.
Find the Snapchat app and click on Add
You will then be prompted to either open the Snapchat account you already have or click on the add (+) button.
When you click on the + button you can now open 2 Snapchat account next to each other and start using ot.
You can switch between one Snapchat to the other by just clicking on whichever account you want to be active on.
The app makes the switch between 2 accounts very easy to do. Hence this is one of the most popular apps used when creating a second Snapchat account.
Can you tell if someone has 2 Snapchat accounts?
There is no way of knowing if someone has 2 accounts. The person can create a second account with a completely different personal information.
Unless the person use the same profile picture, you can never tell if someone has 2 accounts.
Conclusion
We hope that you now know everything with regards to creating 2 Snapchat accounts or even duel social media apps.
before you go don't forget to check this out
The growth-mindset kit made to help kids discover challenges with confidence. 
packed with amazing worksheets, including ways to manage anxiety and helping children develop positive habits.